The Reason For The Season – A Great Pumpkin Retrospective
Posted On October 31, 2020
---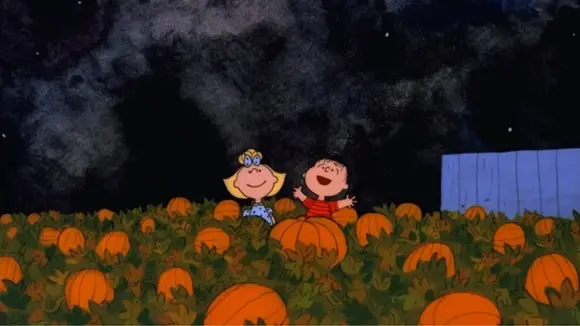 What never escapes me is that even though years pass by, the seasonal atmosphere does not. The smell of sunblock, smoke from the grill, and relentless heat encapsulate the feeling of summer to a tee. Living in South Texas, this can begin as early as the beginning of February or as late as February, but two weeks later. A predetermined date to this summer feeling is never set, and probably never will. But one thing that can be agreed upon throughout the entire United States is that once September ends, the real holidays begin.
Regardless of temperature, October begins the three-month, holiday gauntlet of Halloween, Thanksgiving, and Christmas. To capture this feeling, there is an overwhelming variety of movies, books, TV specials, and music at your disposal. As this variety of holiday media will continue to expand, only one remains a staple throughout America – Charles M. Schulz syndicated Sunday comic-strip, turned TV special classic, Peanuts.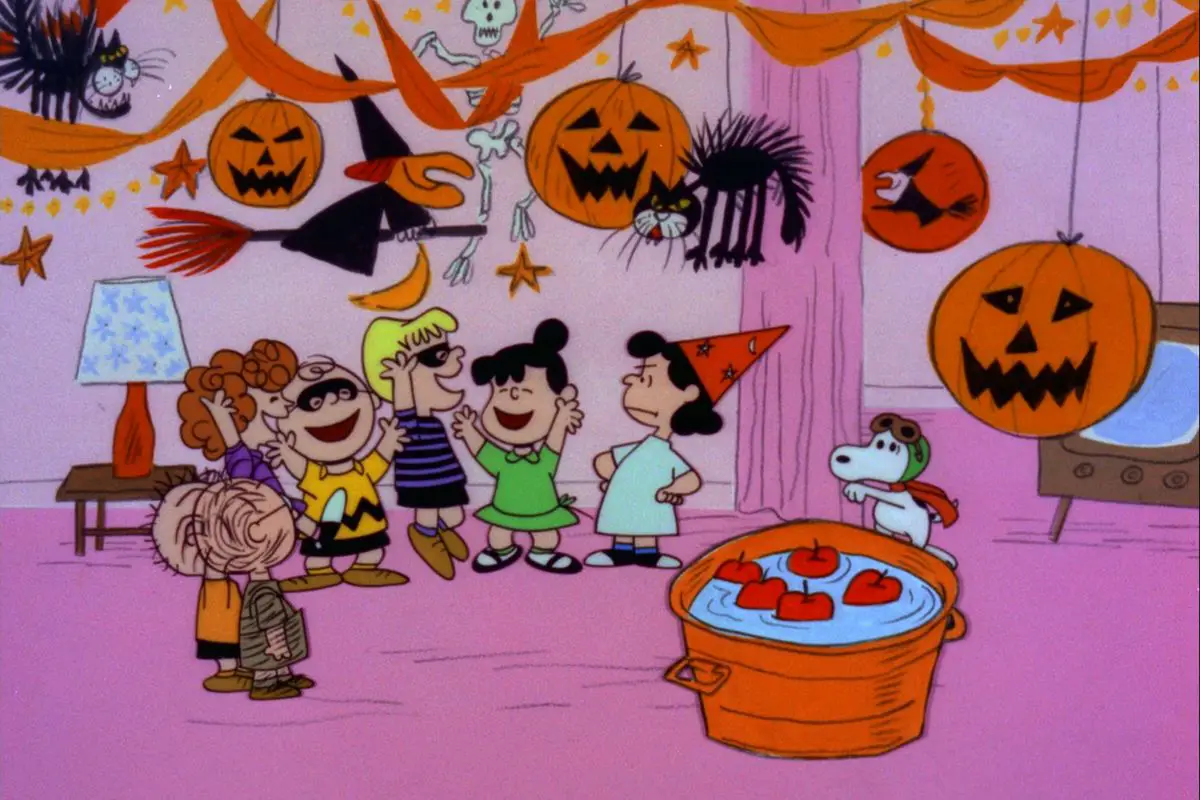 Beginning in 1950, the Peanuts comic-strip would become a well-known and well-renowned comic-strip that explored the world through the eyes of children. As its popularity grew, so did its mediums. Multiple books, albums, TV series, and movies were created since its conception in 1950. But what Peanuts is most known for is its creative and timeless holiday TV specials. In 1965, "A Charlie Brown Christmas" became a sensation and embedded itself as an American stapled. The following year, 1966, "It's the Great Pumpkin, Charlie Brown" created a similar sensation. These specials are still played annually and there is no sign of it stopping. Within its 25-minute runtime, the viewer is engulfed in childlike wonder and joy.
Overall, I think the one thing that The Great Pumpkin succeeds at where most other specials fail is its sense of comfort. Many creators have attempted to make something that feels lively and cozy, but more often times than not it resorts to obscurity and cult-like followings. What the Great Pumpkin does differently is its attention to detail. From the soundtrack to the colors, its use of these two factors create a world that wouldn't be successful without it. These external factors that are out of focus make it a timeless classic.
From the beginning, the smoky soundtrack arranged and performed by Vince Guaraldi creates this atmosphere of unbridled joy. As you see Linus & Lucy walk to the pumpkin patch near the house, the track "Linus & Lucy" enamors the viewer as well as give them a grin they didn't know they had. As the special continues, this feeling never subsides and brings you into this dreamy, beautiful world that is candy for the eyes. The coloring of the backgrounds, places, and characters further this sense of warmth that the music envelops the viewer in. The deep crimson red, sharp orange, and vibrant purple drive the comfort and warmth home. All-in-all, without this attention to detail this special would have probably resorted to obscurity just like many other specials.
While the soundtrack and design make the special legendary, the beauty of the special is in the sense of wonder. When you watch it, the sense of wonder isn't in the forefront, but more of an afterthought. This was by design because too much would overshadow the excellent soundtrack and coloring. Snoopy, Linus, and Sally are separate from the kids trick or treating. Snoopy is dressed in World War I stylized pilots gear on a mission to take down his arch-nemesis, the Red Baron. Linus and Sally are in the pumpkin patch waiting for the Great Pumpkin to appear. I firmly believe that this is what brings people back every year.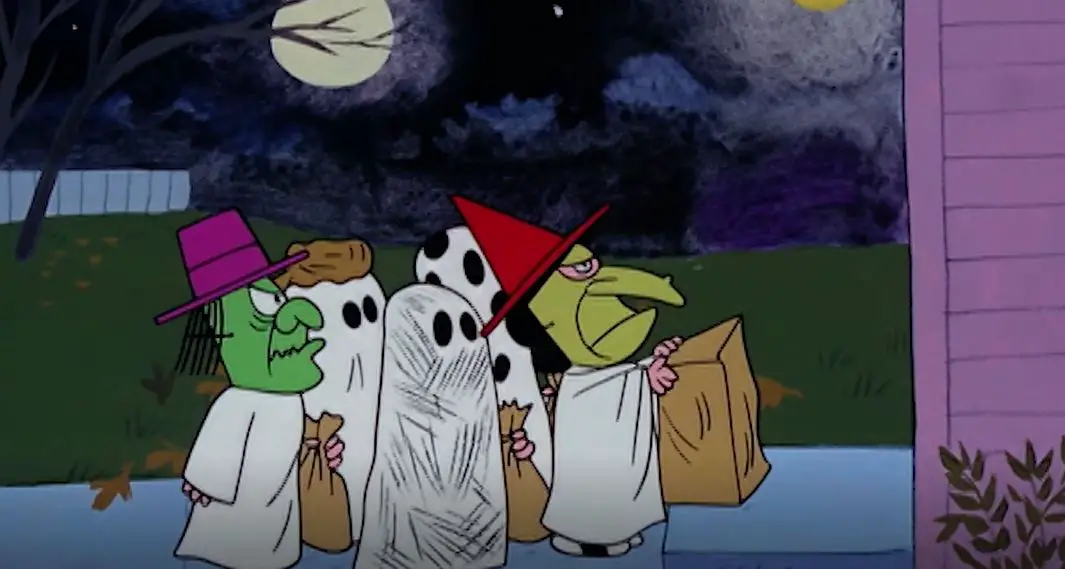 As Snoopy can't speak, we only have his physical language to tell us what is in his head. Without words, we see fear, determination, anger, and joy all from how he interacts with the environment. His imaginary battle with the Red Baron transports you right into the driver's seat. You don't question why he's sitting on his dog house pretending to be at war. You sit there and enjoy his valiant effort to bring down the despicable Red Baron.
Linus is the most genuine character in this special. I've seen a lot of movies, television, and TV specials, but nothing is parallel to the scene when Linus write to the Great Pumpkin. As we age and realize more facts of the world, this scene can always ground you. "P.S. if you really are a fake, don't tell me, I don't want to know". This line will always remind me of my childlike wonder and spirit. As the special progresses, Linus doesn't let up. Lucy, Sally, and Charlie incessantly tell him how the Great Pumpkin isn't real. Despite all of that, Linus continues to hold out hope that there is a Great Pumpkin. At the end, when the Great Pumpkin ended up being Snoopy, Linus' admiration never escaped him.
I know I'm not the only person that loves this special. More people will continue to love it, and more people will write about just as I am now. Since I saw this with my family as a kid I have always loved it. Even though this year is substantially harder for everyone, The Great Pumpkin can always bring a glimmer of light in a dark world.
---
Trending Now