Screen Screams: 'Survival of the Dead' (2009) Review
Posted On October 27, 2020
---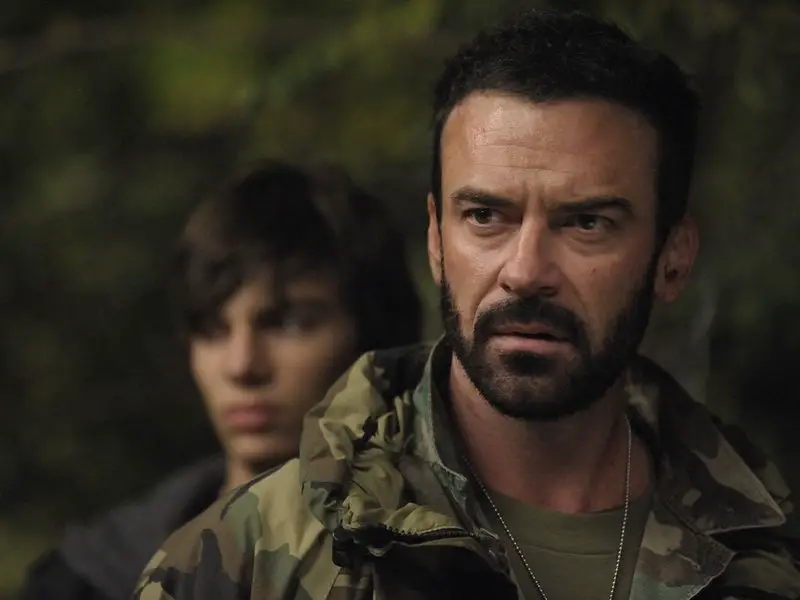 We all know that this Halloween will not look like other Halloweens from years past. And yet, the month of October waits for us all the same. It is about time we put the spirit of Halloween back into that abandoned department store that we call the year of 2020. So to celebrate, we at Full Circle Cinema put together a curated, month-long series called Screen Screams. This time, we will be covering all things zombies. For this review, we look at George A. Romero's last film before his unfortunate passing: Survival of the Dead.
It's been a while since I've felt nothing but pure, unadulterated hatred for a film, so I should be thankful for Survival of the Dead. This film has single-handedly reminded me of the worst that the zombie genre has to offer. Lacking the renowned, satirical wit of the brilliant, late George A. Romero, Survival of the Dead feels like a shambling corpse. It is a completely lifeless, gutless, and brainless product.
Summarizing the plot of Survival of the Dead is easier said than done. From the moment the first scene started, all emotions other than confusion abandoned my senses. There's military men and island locals killing zombies. That's the plot. There is no dressing provided from the writers to add stakes and a palpable sense of conflict; what you see is what you get. This is a zombie flick so the characters are killing zombies. It almost feels like Romero is shaming the audience for expecting anything else.
The characters are shallow and defined by one characteristic: typically, their ruthlessness. There's an exception with the character listed simply as "Tomboy," played by Athena Karkanis. Her traits are as follows: stoic and horny. It's clear that she was only cast because Michelle Rodriguez had a booked schedule. Unfortunately, the brains of the living characters seem to be in shorter supply than their adversaries'. In a zombie flick, this wouldn't be too much of an issue if the characters were placed in scenarios fraught with tension and scares, but the film seemingly goes out of its way to diminish the intensity present in some scenes.
Don't mistake me, Romero's work has always been tinged with comedy. However, outside of a scene with a talk show host, the comedy seems to be relegated to the action-focused scenes. Knowing some of Romero's previous work, I assumed this was intentional, but every interaction between characters seems to be taken deadly seriously. Even upon reflection, the tone of the movie is elusive. Every moment of comedy falls flat along with every moment of intensity, and as a result, this film seems incapable of making the audience feel much of anything.
Even the practical gore effects look iffy. They flip back and forth between barely competent and goofy, forcing the audience to sit back and wonder "is this supposed to be intense?" There are better gore effects in the late seasons of The Walking Dead, which is really upsetting. Additionally, if the characters who are in danger are unlikable at best, how is anyone supposed to care about what is happening? Nothing in the film seems to hold any sort of gravitas, adding to the overall feeling of this film being pointless. 
The lighting of each scene is pitiful; there are shows on the CW network with more competent lighting artists. The sound is awkward at best, with noticeable dubbing present over many actors. The technical aspects fall flat in nearly every department; the movie is, and feels, extremely cheap. 
By the end of Survival of the Dead, all I could think about were others ways I could have spent my time. Maybe I could've taken up knitting, or learned the basics of how to crochet. Maybe, even, I could have perfected the art of the cross-stitch. Instead, I'm left with only the reminder that I wasted ninety whole minutes of my life on something that felt like ninety hours. It's the cinematic equivalent of being stuck in solitary confinement. 
Final Score: 1/10
Survival of the Dead is now available on home video and digital HD. It can be streamed with advertisements via Vudu.
---
Trending Now