Screen Screams: 'Shaun of the Dead' (2004) Review
Posted On October 14, 2020
---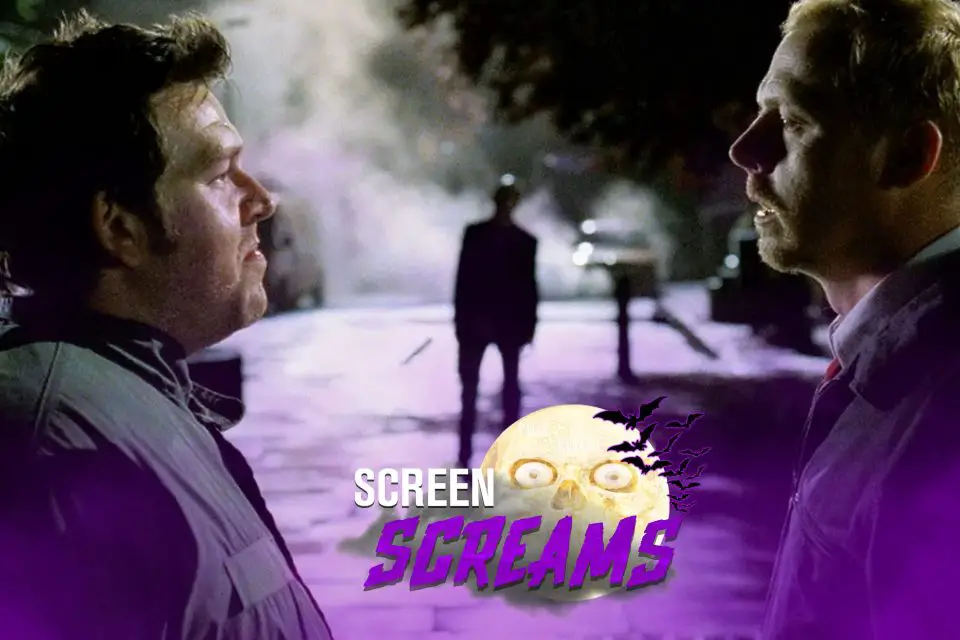 We all know that this Halloween will not look like other Halloweens from years past. And yet, the month of October waits for us all the same. It is about time we put the spirit of Halloween back into that abandoned department store that we call the year of 2020. So to celebrate, we at Full Circle Cinema put together a curated, month-long series called Screen Screams. This time, we will be covering all things zombies. For this review, we look at the beginning of the Cornetto Trilogy: Shaun of the Dead.
The year 2004 was a different time. CSI was ravaging TV screens all over America, everyone with a Playstation 2 had Grand Theft Auto: San Andreas loaded, and zombies were all the rage at your local theater. Twenty zombie movies were released in 2004, including Zack Snyder's Dawn of the Dead remake, Resident Evil: Apocalypse, and Edgar Wright's genre fender bender Shaun of the Dead. Even though there was no shortage of zombie movies, Shaun of the Dead is one of the only zombie movies that have a lot of brains (pun intended) behind it and has stood the test of time.

Shaun (Simon Pegg) lives an uneventful, mundane life working at an electronic store. His best friend Ed (Nick Frost) is a slob and only cares about drinking, mooching off Shaun, and playing video games. Shaun's relationship with his girlfriend is on the rocks and has constant issues with his stepdad. These issues are relatable, but what ends up happening is far from relatable. A zombie infection overtakes London, and Shaun is on the mission to save the people he loves and grab one more pint at the Winchester.
Romance, comedy, and horror rarely meld well together but all genres shine in this movie. There isn't a genre that dominates or becomes lost. The writing can attribute to that strength, but what really makes this happen is its editing. The film knew how to be romantic, comedic, and thrilling all at the right moments. To add, blending certain elements from these genres create the unique experience that this film creates. Right when the zombie outbreak is in full swing, Shaun is flipping through channels on his TV. Every channel creates a singular statement describing the situation at hand, but Shaun is completely distant from it. It is equal parts terrifying and hilarious, which makes it absolutely genius.

Zombie movies are no stranger to having underlying themes underneath, this one included. Before we even see the first actual zombie everyone looks empty and sick like a zombie. Everyone drones to work, eat, sleep, and repeat. How different are we from the zombies that our protagonists have to face? What is the only thing preventing us from removing ourselves from this state? Granted in the real world there is definitely a lot more complexity to solving that question. Every day there could be something we do that adds more spice to our life. We don't have to just work, just eat, just sleep every day. We're the master of our own direction, our direction is not our master.
George A. Romero popularized zombies with his series of zombie movies and there have been a handful of people trying to master it ever since. Shaun of the Dead pays homage to the original Romero movies with its parody title while creating a completely unique, scary, hilarious, and warm experience. Shaun of the Dead is worth every bit of your time and would make a great addition to your October watchlist. – Jacob Mauceri
Rating: 9/10
Shaun of the Dead is available on Blu-ray and Digital HD.
---
Trending Now