Screen Screams: 'Rabid' (1977) Review
Posted On October 2, 2020
---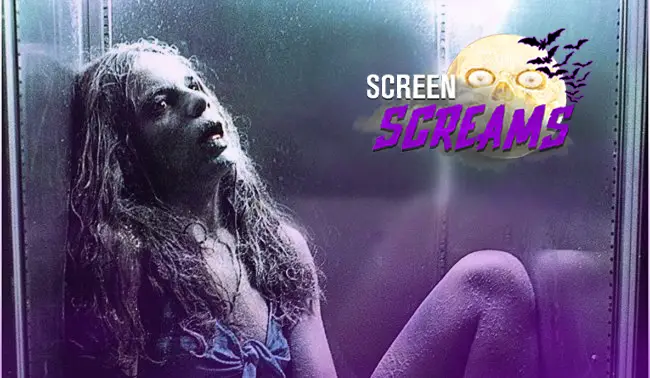 We all know that this Halloween will not look like other Halloweens from years past. And yet, the month of October waits for us all the same. It is about time we put the spirit of Halloween back into that abandoned department store that we call the year of 2020. So to celebrate, we at Full Circle Cinema put together a curated, month-long series called Screen Screams. This time, we will be covering all things zombies. For this review, we look at Rabid, one of the lesser-known classics released by horror master David Cronenberg.
Due to the rise in interest in the zombie genre within the last twenty years or so, one can become overwhelmed by what is available. As a result, rarely do you watch something that strays from the norm of zombie movies. David Cronenberg's sophomore feature-length effort, Rabid, is a breath of fresh air in the zombie genre and it came out in 1977.
After a freak motorcycle accident, Rose (Marilyn Chambers) suffers heavy organ and skin damage. The doctors use an experimental treatment to fix her damaged skin and organs. Even though the treatment worked in response, Rose mutated. This mutation makes Rose only able to subsist on human blood and developed a new organ. The new organ is a piston-like, red stinger that attacks like a snake with the sole objective of feeding Rose. Once her victim has been fed on, they slowly develop a strain of rabies that makes them zombie-like.

For a film with a complex plot, the level of confidence in storytelling is unparalleled to most films out today. Tension builds progressively, and the plot in turn drives itself off of it. As we see Rose slowly picking people out, they in turn go and infect other people throughout the city. We don't see the effects of Rose's unfathomable hunger early on, but it becomes abundantly clear at the end of the movie the damage she's done as chaos runs rampant through Montreal. With that said, this doesn't exactly mean the film feels slow. We consistently see what her victims are up to and how it creates this horrific butterfly effect.
Anytime we see a character, there is a stark distinction to who you're watching. Every character – even Miguel Fernandes' cleverly named "Man in Cinema" – holds a grandiose amount of personality. We don't know anything about these characters, but you'd think you've known them for your whole life. Tonally, it's easy for a movie to become muddy with so many different people expressing a variety of personalities. Cronenberg's writing of these characters meld extremely well together and drive the movie that much further.

The major obstacle throughout the film is that Rose refuses to believe that she's the issue. This creates a type of tension that is usually not seen in zombie movies. How do you tell someone who is seemingly normal that they are a detriment to humanity? What do you do with her, you can't let her starve? This poses the question – would you save the life of one at the cost of many or the lives of many at the cost of one? As the viewer, the experience is entirely up to you. Would you save the citizens of Montreal? Would you save Rose?
Without a doubt, Rabid has done a number on my perspective of zombies in media. A fresh, unorthodox plot with strong performances and excellent pacing composes an excellent addition to your October movie-viewing. Rabid is good down to the last bite! – Jacob Mauceri
Rating: 8/10
Rabid (1977) is available on Blu-ray and Digital HD.
---
Trending Now