'Mulan' (2020) Review: "A Satisfying Reflection Of The Original"
Posted On September 5, 2020
---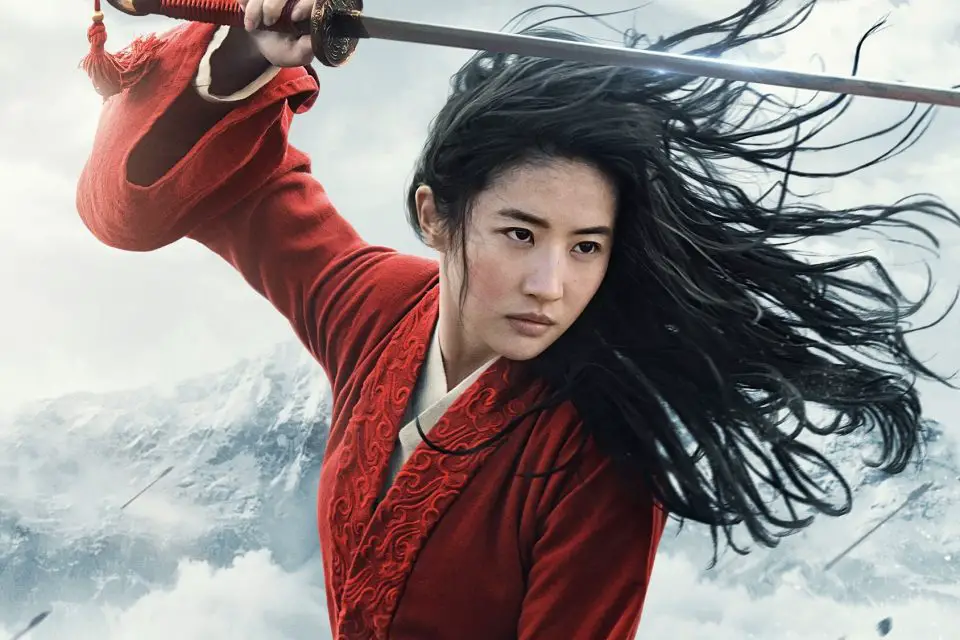 Rarely do I come out of watching a Disney remake these days with a positive attitude. Ever since 2017's Beauty and the Beast, the studio's remakes felt more like effective profit generators than actual artistic expressions. At best, they replicated their animated counterparts without adding much new or worthwhile. At worst, they actively removed what made their predecessors so endearing. By 2019, which saw the release of four (!) subpar Disney remakes, I was ready to reject all future remakes to come out of The House That Walt Built™. And yet when I finished watching this new iteration of Mulan, I walked away with a surprising lack of hostility. In fact, not since 2016's The Jungle Book has a Disney remake tried so much to distinguish itself from what came before while also maintaining its core.
It certainly helps that the Chinese folktale that serves as its basis remains as empowering as ever. As Northern invaders attack the country, the Imperial Army must enlist one man per family to serve in the war. In the case of the Hua family, however, the only male member is the frail Hua Zhou (Tzi Ma). As a result, Zhou's daughter Mulan (Yifei Liu) chooses to take her father's place and join the army. Even though many tell her that a woman's true calling is to become a good wife, she knows that being on the battlefield can still be a viable expression of honor. With this in mind, it is not surprising that this tale of breaking traditions for the sake of doing right by your family has relevance even now.

So how well does Mulan translate all of that to a live-action medium? Thankfully, the film's four screenwriters keep the most essential story beats of the folktale and the pace of the 1998 animated version. As such, it wastes no time establishing the stakes and places Mulan's growth as a warrior as the top priority. At no point does the screenplay indulge itself with tedious exposition or unnecessary character interactions. In addition, director Niki Caro creates a steady momentum that does not waver even in its more quiet scenes. Although it runs about a half-hour longer than the animated film, those extra minutes feel essential to the final product.
Of course, one can argue they feel essential because this is where the movie tries to be distinct. If the 1998 version differentiated itself by leaning towards comedy, then this remake differentiates itself by leaning towards drama. This is not to say this new iteration is humorless by any means. After all, the soldiers that Mulan meets along the way are just as goofy and immature as before. Nevertheless, the choice to drop comedic characters like Mushu allows it to have its own sense of gravitas. And given my own indifference to the character of Mushu, his absence can only be a good thing.

Another element that makes Mulan stand out from previous adaptations is the flair it puts into conveying the title character as a powerful warrior. One might think that the animated film would be the one to show Mulan with as many flourishes as possible. However, it is immediately clear that this remake has much more in store. In fact, Caro's approach to the action takes clear inspiration from wuxia films. In the early scenes, we see a young Mulan make acrobatic maneuvers while trying to catch a chicken. And by the bombastic climax, we see her flip-kick projectiles that successfully hit enemies. Top that off with camerawork that follows characters in an equally kinetic way and you have a movie that is visually playful.
That said, I do wish that Caro and editor David Coulson gave us more time to appreciate the effortful choreography on display. Neither Caro nor Coulson has any experience making action movies and this manifests in the rapid editing. Sure, this does not invalidate the beauty of individual shots, and cinematographer Mandy Walker manages to balance bright colors with high-contrast lighting. Still, there are far too many times where the cutting makes an action beat into a blurry mess. It should not be difficult to follow Mulan's climactic fight with the villainous Böri Khan (Jason Scott Lee), and yet it very much is thanks to the edits.

But if Mulan disappoints at offering legible action, at least it surprises with how it presents the "woman in a man's world" concept. In a refreshing move, the film pairs Böri Khan with shapeshifting witch Xianniang (Gong Li), another lone woman in a sea of men. Like Mulan, Xianniang encounters people who hold her in low regard because of who she is. But unlike Mulan, she has a lot of self-confidence that allows her to harness her powers with ease. In essence, we have characters that represent two sides of the same coin, which makes the hero/villain interactions genuinely engaging. Quite frankly, this might be the one area where the remake surpasses the animated version.
Speaking of which, this new iteration pays many respects to the 1998 film, though the results are mixed. On the positive end, we have Harry Gregson-Williams's score, which incorporates several melodies from the earlier film's musical numbers. For example, it has a triumphant orchestral version of "Reflection", which Caro smartly uses for the end of Mulan's character arc. So instead of the melody representing Mulan trying to find herself, it now represents the character at her most self-assured. True, this is the only major instance of recontextualizing music. But even the music nods to "Honor to Us All" in the early scenes are handled with grace.

On the negative end, the screenplay is a little too proud of incorporating certain lyrics into actual dialogue. This is most apparent in the training camp scenes, where it drops lines from "I'll Make a Man Out of You" with no warning. If that was not enough, it tries and fails to reword the title to make it sound more natural. While this approach is nothing new for Disney remakes, it nevertheless distracts from what should be a separate entity. Besides, if Caro's whole goal was to not make it a musical, wouldn't it make more sense to drop all spoken references?
This brings me to my final point: this Mulan is not quite the definitive cinematic version of the story. Then again, I would say the same thing about the 1998 version and its inconsistent tone. Somewhere between this film's serious tone and the animated film's strong setpieces lies the best-case scenario for a Mulan movie. And while I wish the remake made that scenario a reality, the fact that it's almost there is worth celebrating. Mulan may not be brave enough to fulfill the "loyal, brave, and true" mantra it wears on its sleeve. However, it is loyal and true enough to its roots that it cannot help but work on a fundamental level. – Mark Tan
Rating: 7/10
Mulan (2020) is now available on Disney+.
The film stars Yifei Liu, Donnie Yen, Gong Li, Jet Li, Jason Scott Lee, and Yoson An.
---
Trending Now