Sony Pictures Developing Adaptation Of AfterShock Comics Series 'The Kaiju Score'
Posted On August 25, 2020
---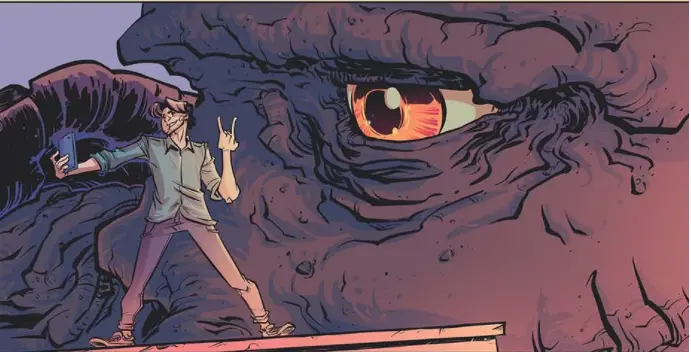 With three months left before its debut, the latest offering from AfterShock Comics is already actively being turned into a big-screen adventure. As first reported by Deadline, Sony Pictures has acquired the film rights for the upcoming comic series titled The Kaiju Score.
Created by James Patrick (Grimm Fairy Tales) and artist Rem Broo (Terminal Protocol), the comic is described as "a Quentin Tarantino film taking place in some corner of a Godzilla movie". Additionally, the story features thrilling elements from films like Oceans 11 as well. In a statement from AfterShock Comics announcing the title, Patrick details what to expect from the thriller.
"You have this giant canvas of a kaiju attack occurring, and as it happens there's this more personal story going on. And after that setup, it explores how these four characters, who are in just the worst situation in their lives, believe the only way out is to do this impossible thing. This crazy crime. It's about that desperation."
In a hotly contested battle, Sony secured the rights in a deal that allows Patrick and Broo to develop the film. Moreover, Todd Black (The Magnificent Seven), Jason Blumenthal (Seven Pounds), and Steve Tisch (Southpaw) are on-board to produce the feature as well.
While details remain scarce, the deal is a big victory for AfterShock Comics. AfterShock is a "company combining the creative edge of an independent comic book publisher with the strengths and experience of a traditional powerhouse." The company made waves in 2016 with Paul Jenkins' Alters, featuring the first transgender superhero.
What do you think of the upcoming film's premise? Are you excited for Sony's latest comic book adaptation? Let us know your thoughts in the comments below!
—–
Did you enjoy this article? If so, consider visiting our YouTube channel, where we discuss the latest and greatest in pop culture news.
---
Trending Now