Full Circle Flashback: 'Paprika' Review
Posted On August 24, 2020
---
Today marks the tenth anniversary of the tragic passing of Satoshi Kon. A director with unparalleled vision, his small but powerful filmography continues to resonate today. The last feature film he released, Paprika (2006), is Kon at his absolute best: a tale of dreams and memory wrapped up in his inimitable visual style.

Paprika follows Dr. Atsuko Chiba (Megumi Hayashibara) , the cold and strict lead developer of a device called the DC Mini that allows users to view and share dreams. Chiba uses the device illegally outside of work to help her psychiatric patients by assuming the identity of her alter ego Paprika. Unlike Chiba, Paprika is bubbly and dances through the dreams of her clients, a Virgil to guide them through the labyrinth of their own minds. When the DC Mini is stolen, Paprika and Chiba must work together to chase the culprit through a parasitic dream that threatens to consume the minds of all it touches.
The other protagonist of the film is Detective Toshimi Konakawa (Akio Otsuka), one of Paprika's patients and an investigator. As the chaotic dream claims even more minds, he joins Chiba and her team to help them track down the rogue dreamer. All the while, he is plagued by nightmares of his past, and visions of the homicide case he can't seem to solve.

The visuals of Paprika are nothing short of breathtaking. The fluid transitions and visual spectacle of Kon's style are pushed to their absolute limits, then go even further. In Paprika, Kon and the animation team at Madhouse go beyond a simple match cut. Characters leap through space and time so often and so smoothly that in the beginning of the film, you're left wondering what is dream and what is reality. 
As with most of Kon's other work, Paprika presents a commentary on film itself. Given that it was his last feature film, his commentary on cinema in Paprika feels like a manifesto, of sorts. Konakawa was a film student in his youth, but has abandoned his love of the medium. As he tells Paprika in the movie theatre of his mind, he is haunted by the loss of his college friend and the unfinished movie they were working on together.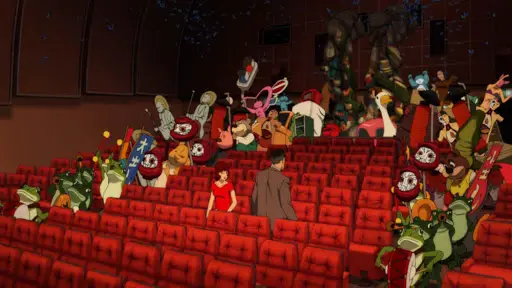 The film literally opens with a circus performer declaring, "It's showtime!" before launching into a rapidfire sequence of Konokawa and Paprika fleeing an unknown assailant through dreams of different genres including adventure, mystery, and romance… all film genres, as Paprika points out to Konakawa later in the film. Paprika posits that dreams and cinema are places where reality is molded by our innermost thoughts. Our pain, our joy, and our sorrow run wild in dreams and inform the new realities we create through film.
Paprika is a gem of a film made bittersweet with the premature passing of its director. The film ends with Konakawa purchasing a movie ticket. In the marquee above him, the films advertised are Perfect Blue, Millennium Actress, and Tokyo Godfathers: all of Kon's previous films. It is a shame that no new titles of his will ever appear in lights above the box office, but the legacy he left behind is eternal. If you have never experienced the mind-bending pleasures of Paprika, I can't think of a better day to dive into Satoshi Kon's dreamland.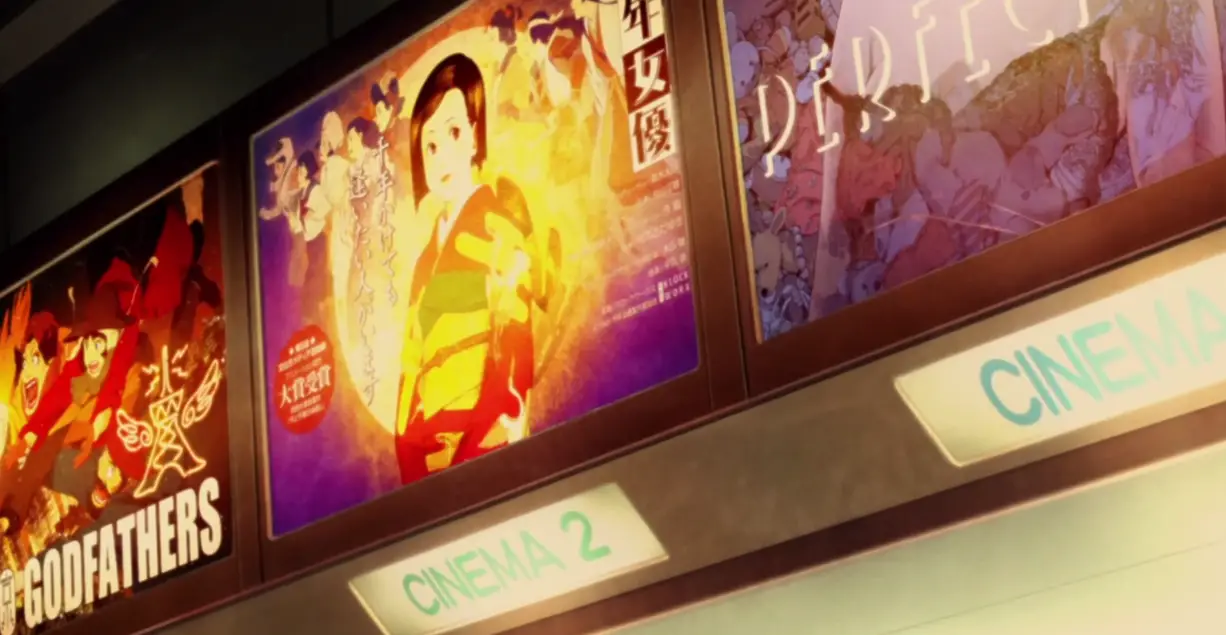 Paprika is available to rent on Amazon Prime.
---
Trending Now