Red Hood Will Reportedly Appear In Season 3 Of 'Titans'
---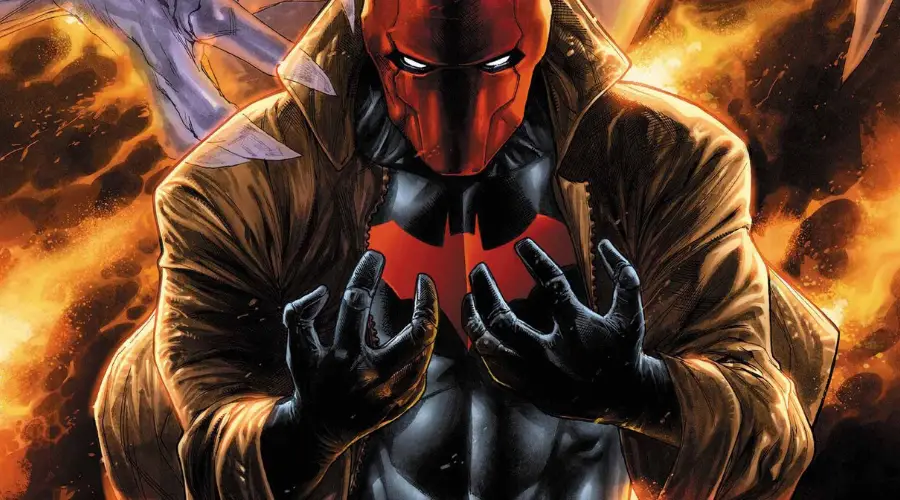 A fan-favorite character may be joining DC Universe's Titans sooner than many expected. According to the Titans Facebook Group, Red Hood will appear in Season 3.
First introduced in 2005's Batman #635, Red Hood is an alias used by Jason Todd after he returned from the dead. The Joker killed the former Robin in Batman: A Death in the Family, only for him to be revived by Ra's al Ghul via the Lazarus Pit. The pit caused Jason to take on a much more violent personality coming to blows with Batman and Nightwing on numerous occasions. Currently, Red Hood has become more of an antihero working alongside other heroes, even forming his own team, the Outlaws.
Jason's transition from Robin to Red Hood has been teased previously in Titans. His confrontation with Deathstroke in Season 2 left him broken and confused, which is a perfect setup for his eventual transformation. Currently, it's unknown how closely the show will follow the comics in regards to how he will become Red Hood. Titans has acknowledged the Joker exists, so it is possible they could adapt Death in the Family. Still, it's also possible Jason could simply choose to move away from the Robin persona, similar to how Dick Grayson became Nightwing.
Many fans have criticized DC Universe's Titans for having too large of a cast and not enough time to handle all of their development, so it will be interesting to see how they react to Red Hood in the series. Fans have long hoped to see the character in live-action, but some may feel it's too early for Jason to become Red Hood.
Are you excited to see Jason Todd become Red Hood? What do you want to see in season 3 of Titans? Let us know in the comments below!
The second season is streaming now on DC Universe.
The show stars Brenton Thwaites as Dick Grayson/Robin, Anna Diop as Starfire, Teagan Croft as Raven, Alan Ritchson as Hawk, Minka Kelly as Dove, Ryan Potter as Beast Boy, Iain Glen as Bruce Wayne/Batman, Chelsea Zhang as Rose Wilson/Ravager and Esai Morales as Slade Wilson/Deathstroke.
—–
Did you enjoy this article? If so, consider visiting our YouTube channel, where we discuss the latest and greatest in pop culture news. Recently we reviewed episode 10 of DC Universe's Stargirl. Check it out below:
---
Trending Now