'My Spy' Review: "A Struggle To Pull Out Basic Emotions"
---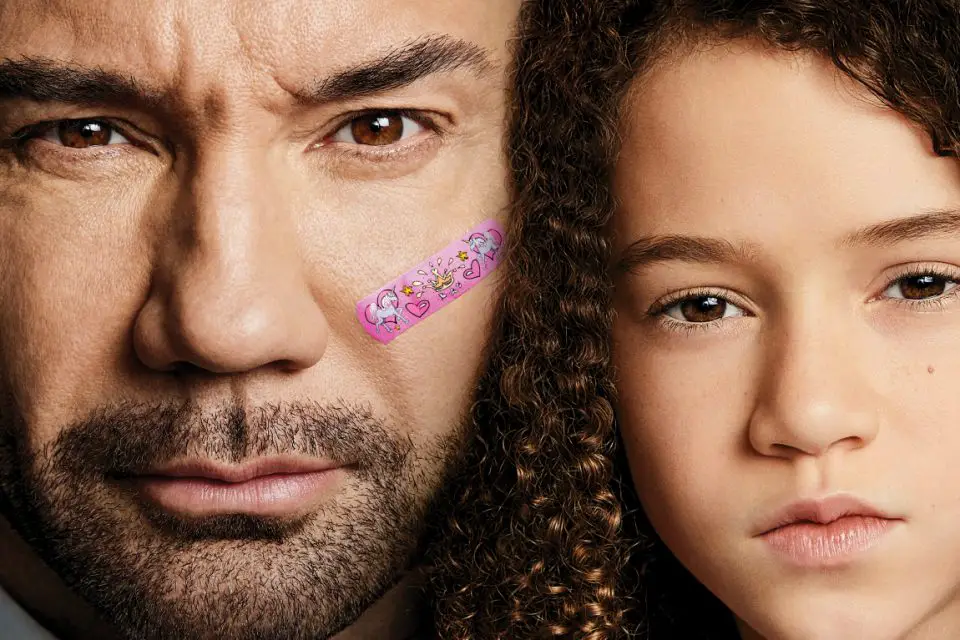 Of all the recent films that struggled to get to the big screen, My Spy is among the most notable. Its release date moved four times from its original August 2019 release to a planned theatrical release in April 2020. But since COVID-19 caused theaters to shut down, the film never had the chance to premiere theatrically in the United States. As a result, Amazon bought the streaming rights, and now the film has finally premiered as an Amazon Original. Given this is a story about a CIA agent forming a relationship with a little girl, you'd think My Spy would be able to tug at the heartstrings. Unfortunately, it is a film that decides it is "one and done" before those supposed emotional bits can resonate.
This is not to say it has nothing going for it. At the very least, it houses one of Dave Bautista's strongest performances. As CIA Special Agent JJ, he is believable at conveying a tough persona while still having emotional vulnerability. There's no overkill of jokes like in his typical performances. The role Bautista plays seems similar to his Stuber performance, but this story is better developed and ultimately works well. You are able to build more emotional attachments to the characters here especially after the first thirty minutes.

And that's because of the two main characters, JJ and Sophie (Chloe Coleman). Coleman and Bautista are able to build a relationship out of something incredibly unlikely. They have a unique chemistry, and it really sells the story. Coleman is adorable, and sells the generation Z kid she truly is, by having technology smarts all around to track down JJ. But she's also still a kid who just wants some normal, stability in her life. She sells the whole movie, especially with Bautista supporting the story. They have a unique charisma that just makes the best of a boring plot.
The biggest issue My Spy suffers from is a repetitive plot. In fact, it is reminiscent of a lot of spy films, with a sprinkle of The Game Plan, The Pacifier, and Playing with Fire. The utilization of teaching Sophie how to be a spy, you would think it would add a new element into the spy genre. After all, the moments between Sophie and JJ are the best parts of the film. But there's not enough to rectify the rest of the story, sliding into the same trap of the characters getting fired for a screw-up and having to redeem themselves. There's also a lack of worthwhile side characters, with JJ's tech support Bobbi (Kristen Schaal) being the worst offender.

My Spy tries to differentiate itself from prior spy-action movies by leaning on the teaching element to it, as well as by attempting to modernize the look of the film. JJ dabs in an admittedly hysterical date night dance scene, which is compared to the Shrek 2 wedding scene. Further films referenced include Iron Man 2 and Raiders of The Lost Ark, all in an attempt to grab people's attention and bring them back once they've drifted off to look at their phones. Unfortunately, none of it works, as My Spy just spends an inordinate amount of time trying to poke fun at spy movie cliches.
My Spy struggles with basic composure of the overall plot, trying to decide what it wants to be. There are bright spots, but ultimately the film fails to differentiate itself from prior spy films, and prior "buff man teaches small kid things" movies. And plain and simple, the movie is hard to get into. When you pick up your phone in the first ten minutes four times, that's a bad sign. Bautista and Coleman make the best of what they have though, and I would be interested to see them in another movie, with a better plot. – Katie Gilstrap
Rating: 2.5/10
My Spy is currently streaming on Amazon Prime.
The film stars Dave Bautista, Chloe Coleman, Kristen Schaal, Parisa Fitz-Henley, and Ken Jeong.
---
Trending Now