Full Circle Flashback: 'Final Fantasy VII: Advent Children' Is Fan Service Done Right
---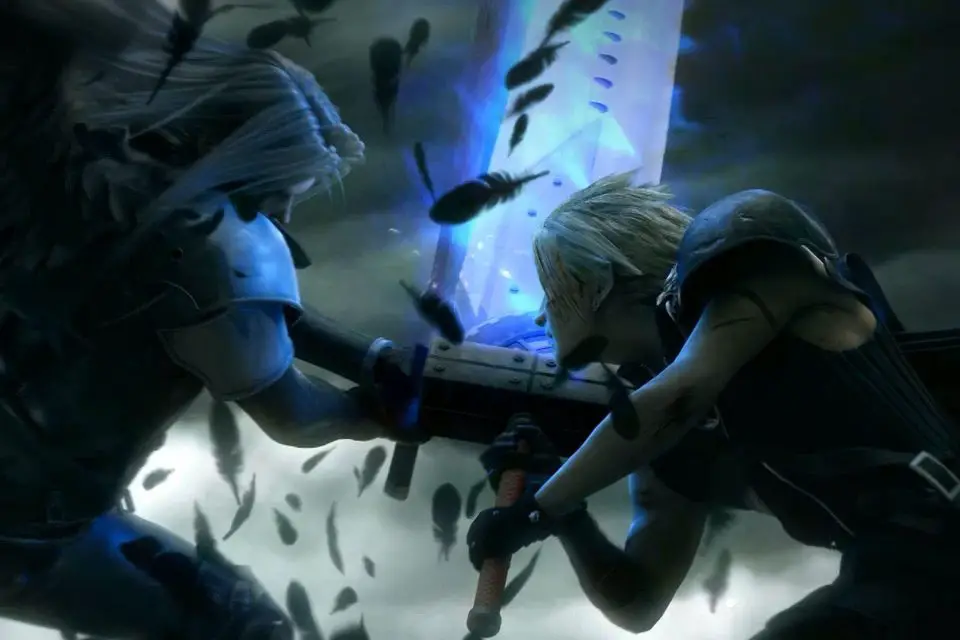 Editor's Note: The following review covers the expanded version of Advent Children released in 2009, Advent Children Complete. Furthermore, the version reviewed is the English dub.
Last time I wrote about a Final Fantasy film, it got a bit complicated. Final Fantasy: The Spirits Within was a constant fight between groundbreaking achievements in CGI animation and an inert narrative. Its mixed critical reception and outright box office failure all but sealed the fate of another Final Fantasy movie happening. Except, it didn't. In 2005, Final Fantasy VII: Advent Children hit store shelves, and it couldn't have been more the opposite of The Spirits Within.
Advent Children isn't made for newcomers. And really, why should it be? As the sequel to one of the, if not the, most successful RPGS of all time, Final Fantasy VII, Advent Children was part of a larger multimedia project called The Compilation of Final Fantasy VII to further explore the world of the 1997 classic. Familiarity is assumed. Complete lore immersion is encouraged. With that said, Final Fantasy VII: Advent Children is worth the barrier to entry. Pushing CGI animation even further, it provides an experience narratively satisfying to fans of the original game. It's also thrilling on a real visceral level.

Three years after the story of Final Fantasy VII, mercenary turned freedom fighter Cloud Strife (Steve Burton) has isolated himself from his friends after defeating his archenemy Sephiroth (George Newbern), who had tried to destroy the planet- killing Cloud's friend Aerith (Mena Suvari) in the process. His closest friend Tifa (Rachael Leigh Cook) worries about him in the newly founded city of Edge, until evil strikes. Three manifestations of Sephiroth's spirit- Kadaj, Loz, and Yazoo- begin to attack, seeking to find the remains of the being that spawned Sephiroth, Jenova. Sephiroth can live again once they are reunited with Jenova's remains, .
Up to speed? I don't blame you if you skipped that paragraph entirely, and that's okay. Because Advent Children still packs a lot of virtue for the non-fan. Director Tetsuya Nomura, primarily known for creating/directing the Kingdom Hearts games and directing Final Fantasy VII Remake, got his start in character design. More importantly, he designed all the characters in this film for the original game. This intimacy not only helps to get a proper Playstation-to-cinema translation, it also makes every character look appropriately, well, badass.

The spiky hair, the leather black jackets, the giant swords- it's all iconography familiar to us. But the animation done by Visual Works makes it look as if we're seeing everything for the first time. It's the perfect mixture of realism and expressionism, and flat out some of my favorite animation I've ever seen in a movie. It only gets better whenever Nomura throws these characters in an action sequence.
Ditching the lumbering movement of The Spirits Within, the characters in Final Fantasy VII: Advent Children fight with fury, charging up into the air and clanging swords. You never know whether an opponent's slash with result in a check by the other opponent or a disastrous crashing through a building. The score by series composer Nobuo Uematsu lends a positively epic-scale to the proceedings. Tifa vs. Yazoo, Cloud vs. Sephiroth- any duel in this movie is staggering to the highest degree. If you're not going to watch the film, do yourself a favor and look up at least one of these fight scenes. No other film in animation has managed to do action like this.

These action sequences, however, take on a much richer meaning when framed in the concept of the story. Despite the explosive nature of the scenes, they're a function to a much smaller narrative. One that carries tremendous weight for Cloud Strife. Cloud is trying to move on from his past, but hasn't truly confronted it yet. The voice acting, at least in the English dub, can makes things a bit, er, too "anime", losing the subtle emotions in the big expressions. Thankfully, the writing and animation pick up the slack.
From start to finish, the situations Cloud is confronted with seem to be action for actions sake. But they're actually a sort of therapy for the character. We get to reunite with the people who have impacted Cloud the most- for better or worse- as he goes straight into the belly of the beast, trying to come out victorious and find his way to a smile. I'm happy to say that once Cloud's battle is concluded, as a Final Fantasy VII fan, I was left moved.
Final Fantasy VII: Advent Children offers a lot in the way of aesthetic pleasure. For that reason alone, it's worth watching. However, for those who are enthusiasts of the original game, Advent Children is nothing short of a joyous return to that world for one last time, giving closure with a hell of an introspective adventure. –James Preston Poole
Rating: 8/10
Final Fantasy VII: Advent Children is now available on home video and digital HD.
---
Trending Now