'Justice League Dark: Apokolips War' Review: "A Great Finale For The DCAU"
---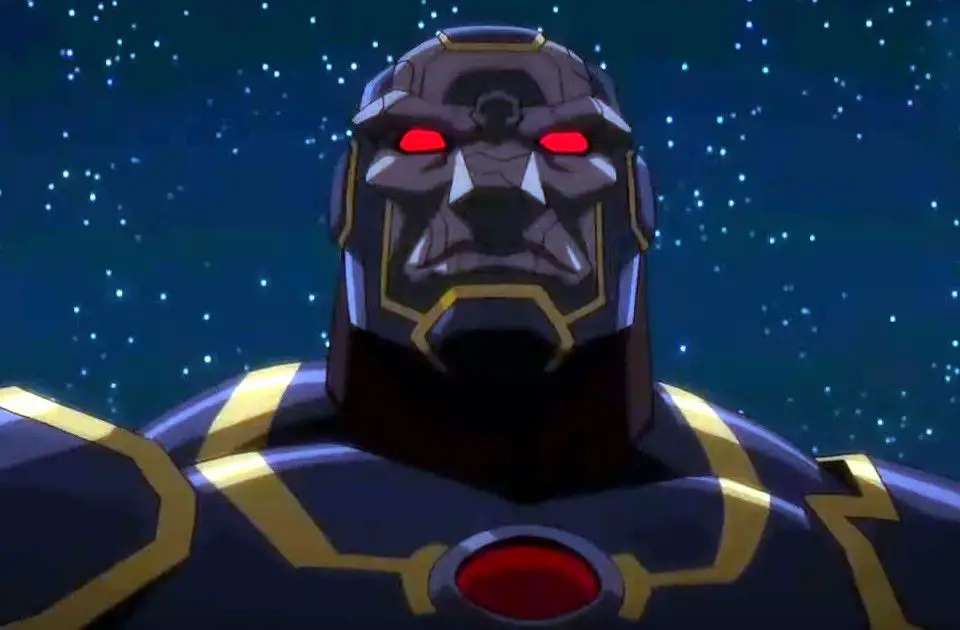 With Justice League Dark: Apokolips War, the DC Animated Universe has come to a grand conclusion. Over the years DC and Warner Bros Animation have created a franchise that could contend with even the major live-action counterparts. Using the New 52 DC run, the DCAU has managed to release 14 Justice League animated films. In this latest and final installment, the Justice League, Teen Titans, Suicide Squad, and Justice League Dark must band together to defeat the ultimate threat Darkseid (Tony Todd). They may have gone through hard-fought battles with the New God from Apokolips before, but this is certainly their greatest challenge to date.
To backtrack, this all started with 2013's Justice League: The Flashpoint Paradox. In that film, Wonder Woman and Aquaman caused a war that turned the world on its head among many other strange components. So in an attempt to travel back to the correct universe, the Flash actually created a new timeline. As a result, films like 2014's Justice League War tackled the aftermath of the timeline shift. This brings us to Apokolips War, where the threat of Apokolips has grown too strong there's only one thing to do: defeat Darkseid.

Much to its benefit, this film knows no bounds in terms of telling its story. Whether that involves the visuals, the emotions, or the voice acting, Apokolips War finds a way to impress. The cast was so amazing in this film and they deserve every bit of praise for it. Of course, Tony Todd provides the gravitas that feels right at home with the character of Darkseid. However, the rest of the case provides consistently solid work as well. What Matt Ryan, Jerry O'Connell, Taissa Farmiga, Stuart Allan, and Jason O'Mara bring out of Constantine, Superman, Raven, Damian Wayne, and Batman respectively is admirable work indeed.
Directors Matt Peters and Christina Sotta put together this amazing assemble of DC heroes and Mairghread Scott's screenplay provided the perfect ending to this universe. Not to mention, Robert J. Kral's score fits the film so well that at some points I got a little emotional. The movie resonates on a deep level definitely if you've come to enjoy the DCAU over time. We all know and love these characters because these films have established them so well. As the film progresses, Peters and Scotta utilize these characters for a few scenes that wonderfully bring out big emotions. Full of one-liners, good chemistry, and pure chaos, Apokolips War is one of the better DCAU films and it shows.

The culmination of these films over time deserved the perfect ending. Starting with The Flashpoint Paradox, there were some storylines that started and needed resolutions. Moreover, these characters needed revelations that came full circle. So to see Apokolips War provide all of that is immensely gratifying to watch. The build-up to this point was immaculate, and it made watching the lesser entries worth it. This is how a DC Universe should look and feel. You can feel the connection between these characters and the way they care for one another. I hope everybody enjoys this film as much as I did and that DC uses the concepts from these films to bring their live-action movies to their full potential. – Cleve Barber Jr.
Rating: 8/10
Have you seen Justice League Dark: Apokolips War? What are your thoughts? Tweet us or comment below!
Justice League Dark: Apokolips War is available on demand and stars Matt Ryan, Jason O'Mara, Jerry O'Connell, and Taissa Farmiga.
---
Trending Now