Sylvester Stallone & Michael Rosenbaum Expect To Return To The MCU
---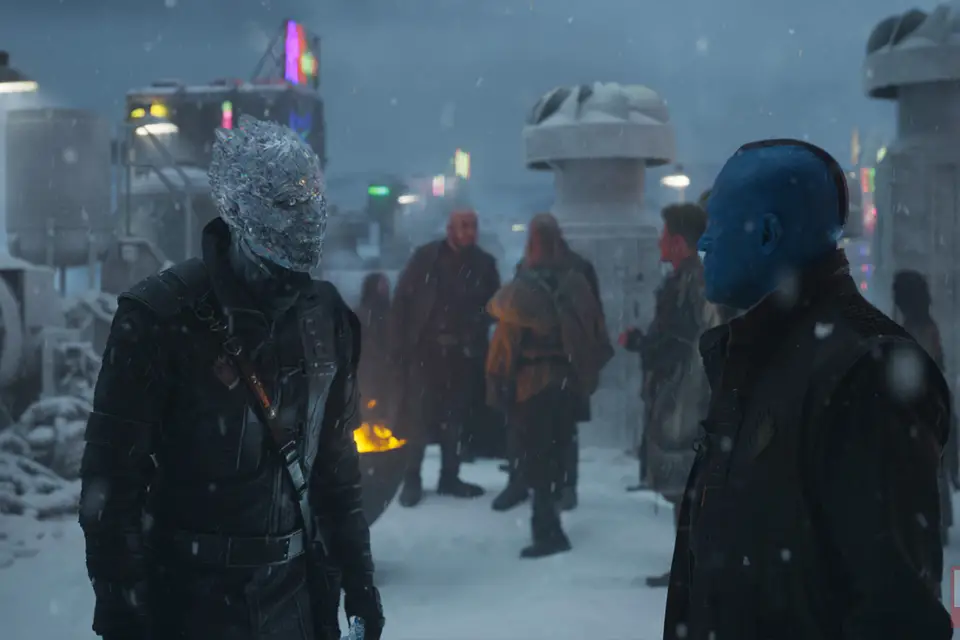 Michael Rosenbaum made his Marvel Cinematic Universe debut back in 2017, appearing as Martinex in Guardians of the Galaxy Vol. 2. Now, while on Comic Book's Talking Shop, Rosenbaum had a chance to share some behind the scenes stories of his time working on Vol. 2.
During the interview, the 47-year-old actor revealed what convinced him to join Vol. 2 as Martinex:
"[Martinex] was one of the original Guardians of the Galaxy. When James told me about it, he says, 'Hey, you know this is something that could be… It's not a huge part in the first one, but you're in the end credits and there's a good chance you're gonna come back.' So I was like, 'Of course, yeah, let's do it.'"
Rosenbaum had a chance to work alongside Sylvester Stallone, who played Starak Agord, in the film. Like many actors who work on an MCU project, Rosenbaum wasn't sure if he would return for another project so he asked for Stallone's opinion:
"He's like, 'You're asking me, like I know?' I'm like, 'You're Stallone.' He goes, 'Look, we're in the credits, why wouldn't they bring us back?' I go, 'That's what I'm saying.' He's like, 'I'm not James Gunn, James can do what he wants but look, if I was James Gunn, I'd put us in the movie.' I'm like, 'Thanks, Stallone, thank you.'"
Rosenbaum and Stallone did return in the post-credits. They were seen in a reunion with the original Guardians team which included Ving Rhymes as Charlie-27, Michelle Yeoh as Aleta Agord, and Miley Cyrus as Mainframe.
After a deal with Gunn, Rosenbaum made an appearance on Twitter during Comicbook's Vol. 2 quarantine watch party which may have set his return to the MCU, possibly in Vol. 3.
hell yes. MARTINEX IN THE HOUSE. pic.twitter.com/SDj6J2WKCi

— Michael Rosenbaum (@michaelrosenbum) April 24, 2020
Gunn wanted to clear up the confusion as Rosenbaum meant that he wants to be back in the MCU in the future, not necessarily in Vol. 3. You can check out his response below:
For the record, I think @michaelrosenbum was simply saying that the plan was for them to come back in the MCU at some point – not necessarily in Vol 3.

— James Gunn (@JamesGunn) April 28, 2020
Do you want to see Michael Rosenbaum return as Martinex in Guardians of the Galaxy Vol. 3? If not in Vol.3, what storylines do you want to see surrounding the original Guardians team? Let us know in the comments below!
---
Trending Now