'Sidekicks': Kumail Nanjiani & Zazie Beetz To Lead Fairy Tale Ensemble
---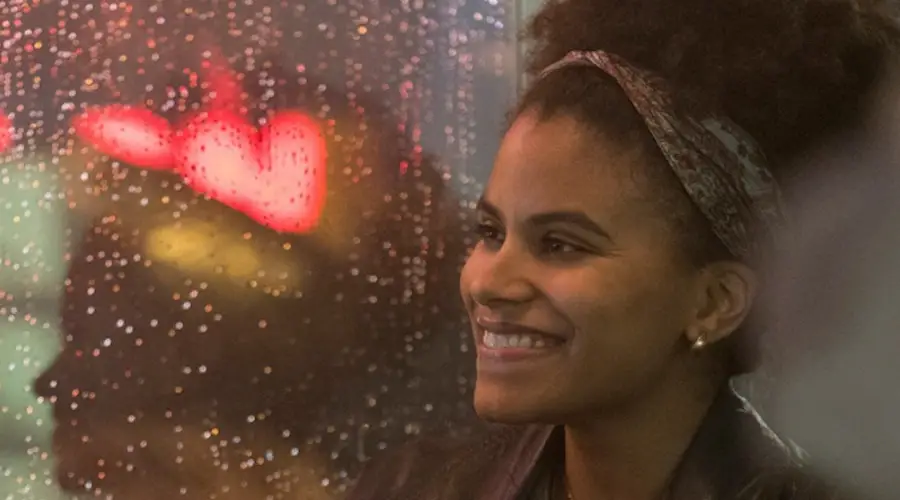 Fans of classic fairy tales are in for a treat as it appears Chernin Entertainment is producing Sidekicks, a huge ensemble piece featuring many classic characters. According to insider Daniel Richtman, Kumail Nanjiani and Zazie Beetz will headline the film.
The movie's logline reads, "When the fairy tale heroes go missing, the sidekicks step up to save the day and prevent the villains from stealing and rewriting the storybook." Sidekicks features a rather impressive cast of A-list actors, including Nanjiani, Beetz, Zach Galifianakis, and Will Ferrell.
Beetz is attached to play Tinkerbell, Peter Pan's sidekick, who was forced to grow up after getting doused with a magic potion. She wants to be a hero in her own right, but Pan stymie's her efforts because sidekicks are meant to leave the fighting to their bosses. After the heroes are all kidnapped by Captain Hook, Tink's friend Woodsman, played by Nanjiani, convinces her to lead the sidekicks on a mission to free the heroes and prevent the villains from getting ahold of a magical Storybook that will allow them to rewrite their destinies. Before Beetz signed on for the role, Anna Kendrick was in negotiations.
READ: Kumail Nanjiani & Issa Rae Comedy 'The Lovebirds' Now Set For Netflix Release
Nanjiani's Woodsman is the Huntsman's twin brother and Sidekick. Tink's best friend, unlike her, he loves being a Sidekick and just kind of wants to do his thing. Before Nanjiani was cast, Nicholas Hoult was offered the role.
The film's villain is Captain Hook, who is after the Storybook because he wants to rewrite the villains' destinies, dictating that they will always win. Currently, no one is attached to the role; however, Hamilton star Daveed Diggs was previously set.
Sidekicks also features an extensive supporting cast such as Slappy played by Galifianakis. Slappy is Prince Charming's sidekick and one of the seven dwarves. Tracy Morgan was previously set to play the character.
Next, is Merlin, played by Ferrell. The once-great wizard is now a burnt-out, grizzled old guy in a robe that looks like a tattered bathrobe. Merlin was King Arthur's sidekick and now owns a Tavern. He hid the Storybook Arthur found for his and Ever After's own good. Merlin will guide the Sidekicks on the journey in the film.
In addition to the main cast are a number of other classic characters, including Peter Pan, Prince Charming, King Arthur, Huntsman, Aladdin, his new genie, Smee, Snow White, and Cinderella.
Jenno Topping and Peter Chernin are set to produce the film from a script written by Kumail Nanjiani and Emily Gordon. Jeff Tomsic is attached to direct with filming initially scheduled for Summer.
Are you excited to see Kumail Nanjiani and Zazie Beetz in Sidekicks? Who else would you like to see join the cast? Let us know in the comments below!
—–
Did you like this article? If so, consider visiting our YouTube channel, where we discuss the latest and greatest in pop culture news.
---
Trending Now