The Importance Of Going To The Theaters
---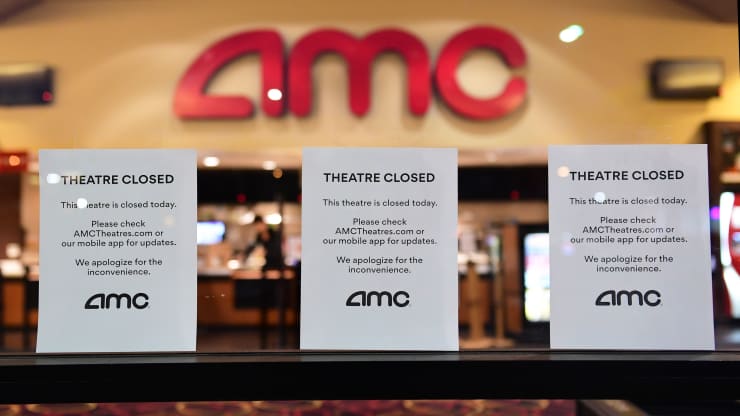 There's never been a greater time to be alive if you're a film lover. With dozens of streaming services and thousands of movies available at your fingertips, watching your favorite movie is only ever a click away. But with the rise of digital streaming, audiences are becoming more and more selective with which movies they pay the full ticket price for, which becomes the detriment of films in need of box office success. Given our current global crisis, the aftermath of the pandemic will be more important than ever to support the thousands of theaters and studios struggling to stay alive.
You're probably thinking to yourself "Didn't Dinsey just have a historic box office year in 2019?" You're correct. The movie industry is just as much the economic juggernaut today as it ever was.  If you look at the numbers, there hasn't been that much of a decline in theater attendance and yearly global box office over the years. Hell, Avengers: Endgame ended its theatrical run with $2.8 billion, so surely there are enough people going to their local AMC. The problem isn't necessarily with people going to the movies, but with which movies people ultimately decide to go to.
If you're someone who questions why the only thing to watch nowadays are reboots and sequels and superhero movies, take a look at the top 10 movies at the domestic box office for last year and see if you notice a theme:
Avengers: Endgame
The Lion King
Star Wars: The Rise of Skywalker
Frozen II
Toy Story 4
Captain Marvel
Spider-Man: Far From Home
Aladdin
Joker
Jumanji: The Next Level
Now, we shouldn't be surprised that the movies based on the biggest and most popular franchises made the most money, but that doesn't mean we can't hold these studios to a higher standard of excellence. A studio like Disney will only make a movie if they can be confident it will yield profit. They and everyone else knew The Lion King would be one of the biggest movies of the year before they even started production. Does that box office success correlate to quality? I'll leave that for you to decide, but if you're tired of big studios making cash grab, live-action reboots of their own material, DON'T go watch those movies.
Think of it as voting with your wallet. If you want to see more original movies, then it's important for you to seek out those types of projects. Say what you will about Joker, but the fact that a (somewhat) original, R-rated, director-driven comic book film made over a billion dollars means Warner Bros. will be more inclined to make similar films, and that's not a bad thing at all.
So, we've established why it's important to go watch movies in theaters, but here's where streaming services come in. There's nothing inherently wrong with services like Netflix and Hulu. In fact, I encourage any infrastructure that will further the spread of films, and we'd be a lot more bored during this pandemic if we didn't have them. The problem doesn't lie in the services themselves, but more so when those services begin to take over the moviegoing experience.
Last year, one of the greatest working directors at the peak of his game released a film with three of the greatest working actors of all time, and it didn't play in a single theater (not any mainstream ones at least). Martin Scorsese's The Irishman was released by Netflix because no major movie studio thought it would be an economic success. That's a problem…
It's a miracle something like Netflix exists because otherwise, the movie never would've seen the light of day. But while I enjoyed watching the film in the comfort of my own home, I couldn't help but think how much better it would've been in a dark, quiet theater free from the distractions of the outside world. No pause breaks. Just three and a half hours of cinematic mastery, the way Scorsese intended. Yes, that did become a bit of a meme when the film released last year, but that's really one of the most important things to remember. Almost every film is made with the intention of being seen on the big screen with the full theater experience. While it can still be just as enjoyable, there's no questioning that you can't receive the same amount of fulfillment and immersion by watching a movie on your iPhone.
Sadly, this problem doesn't look like it's getting better any time soon. Scorsese's upcoming project, Killers of the Flower Moon, was just booted by Paramount after production costs increased. Now, a Scorsese film with Leonardo-freaking-DiCaprio is going to go straight to streaming because studios don't think it will be worth it for them.
And really, you can't blame those studios for not taking the gamble. If you take a look back at the highest grossing films from last year, a three-and-a-half-hour gangster flick probably wouldn't have come anywhere close to that list. That's when it becomes our responsibility to let these studios know what we want to see and not want to see.
Going to the theaters has always been important for the success of original movies and studios, but soon, it's going to become a necessity. Movie theaters along with millions of other businesses across the world have closed operations indefinitely due to the coronavirus pandemic. This has forced studios to either significantly delay the release of their tentpole films or release them direct to streaming, both of which have greatly impaired the potential earnings of those movies.
So when the world finally reopens its doors, and we can go back outside and breath in the fresh air, it'll be critical not to forget supporting your local theater (along with all your struggling local businesses) unless you want to live in a world where streaming is the only option for film entertainment. And while that doesn't sound like a bad idea to a lot of people who prefer the stay-at-home movie experience, it'll also be a world without the limitless, artistic creations of filmmakers like Martin Scorsese, Christopher Nolan, Denis Villeneuve, Guillermo Del Toro, and many, many more.
Luckily, I have faith this won't happen. In the words of the great Christopher Nolan himself:
"When this crisis passes, the need for collective human engagement, the need to live and love and laugh and cry together, will be more powerful than ever. The combination of that pent-up demand and the promise of new movies could boost local economies and contribute billions to our national economy. We don't just owe it to the 150,000 workers of this great American industry to include them in those we help, we owe it to ourselves. We need what movies can offer us."
What movies are you most looking forward to when theaters reopen? Let us know in the comments below! –Caleb Sadd
—–
Did you enjoy this article? If so, consider visiting our YouTube channel, where we discuss the latest and greatest in pop culture news.
---
Trending Now