Stay At Home Movies: What To Binge (March 16th)
---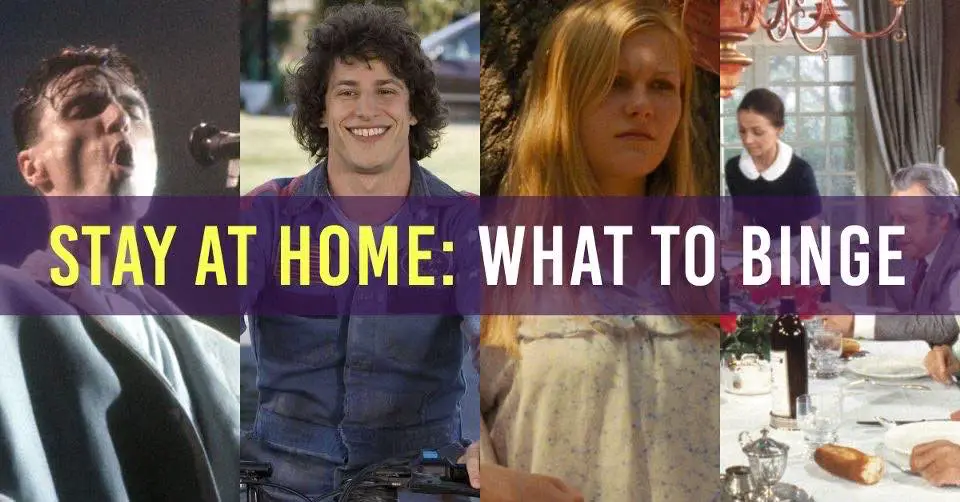 Less than 100 days have passed since the clock struck 12:00 AM on New Year's Eve. And yet, it seems that entire lifetimes have passed by. I understand the frustrations of canceled movie premieres and concerts, but we must do what little we can to protect not only ourselves, but our neighbors. Stay at home, and be considerate of those around you. After all, there is so much to binge, so take this as an opportunity to catch up on all those classics. Here are a few of my favorite streaming movies to help you combat boredom this week.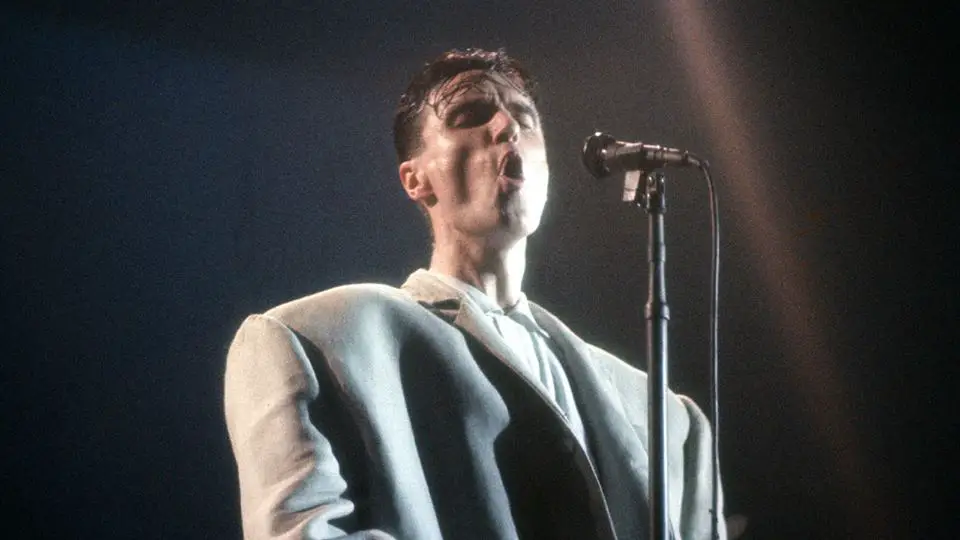 Stop Making Sense (Prime)
While some might remember Jonathan Demme for movies like The Silence of the Lambs, I remember him as the patron saint of post-punk. He has done so much work for the genre. From filming music videos to casting Su Tissue in Something Wild, he is a champion for all things underground. And he did not even have to pick up a guitar to prove it.
If you enjoy Talking Heads as much as I do, stop what you are doing and watch this concert. Throw rationality out the window, and lose yourself to David Byrne's wiggly arms. Shake your booty to Tina Weymouth's bass guitar, and burn that house down. With all of the concert cancellations, it is easy to lose hope. (I am still upset that I won't be seeing Black Country, New Road live). But never fear, we can still put on our dancing shoes. Stop Making Sense is one of the best concerts ever recorded, and quarantines cannot take that away from us.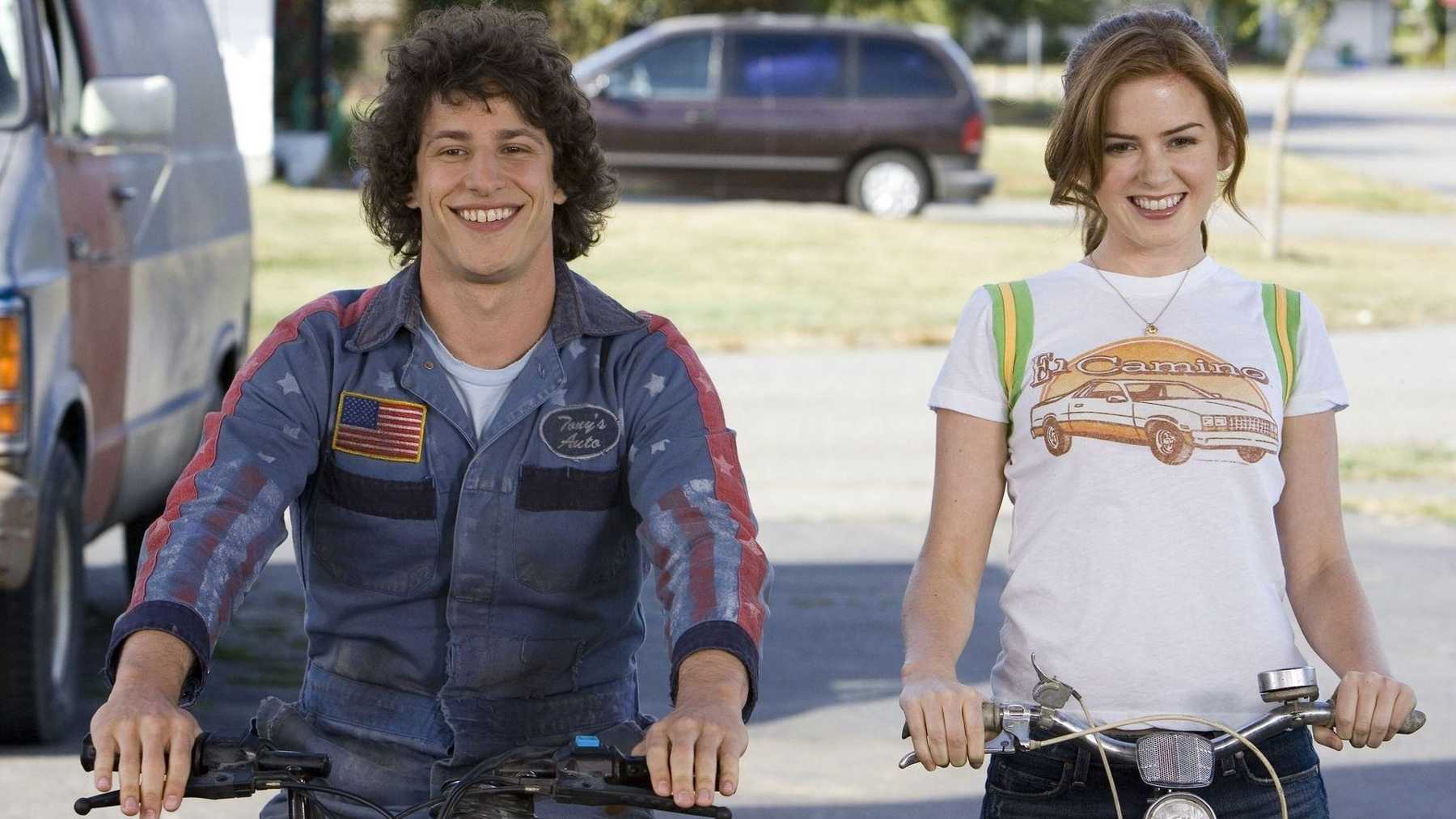 Hot Rod (Netflix) 
Renting this at Blockbuster for a sleepover was one of the greatest decisions that I have ever made. Hot Rod is a good-natured comedy. It does not find thrill in mean-spirited jokes or lazy pop culture references, it finds its delight with dorks that like to party. If you can find humor in the phrase "cool beans", then this might just be the movie for you. Every laugh feel earned. But the humor does not detract any significance from the story either. We follow Rod, an amateur stuntman, as he embarks on a fundraiser to save his step-father from cancer. It sounds grim, but it makes for a story filled with characters you want to care about. And it is totally star-studded too!
Hot Rod defined a critical moment in my life, as well as my best friend's, back in the day. I imagine that we both took an unspoken vow that we would never grow up and become as boring as Will Arnett's character. Safe to say, many years have passed and I cannot say we have. Anyways, I am not always the best at choosing movie nights, but I am always certain that this one is a safe choice. I cannot recommend this one enough, it is too legit to quit.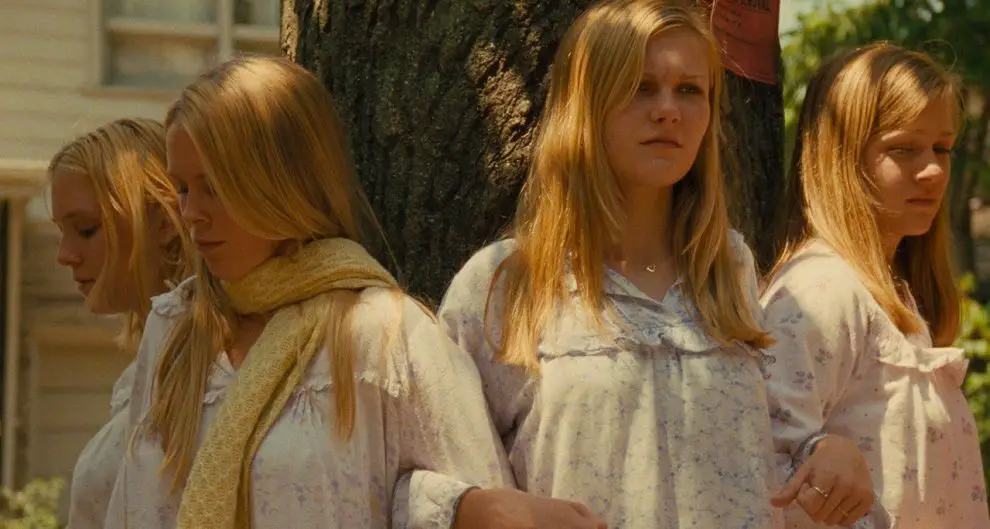 The Virgin Suicides (Prime)
For those of us trapped in our homes, you might come to empathize with the blonde-headed Lisbon sisters. Out of all the high school flicks, this one remains one of my favorites. Though, it bears more resemblance to Picnic at Hanging Rock than most other movies from the genre. There is something decidedly more wistful about The Virgin Suicides. It is like a daydream drifting through the late afternoon air, mingling with regrets and past loves. I do not know how else to describe it. This is very much a Sunday movie.
It is hard not to think about Sylvia Plath or Francesca Woodman without considering their suicides. There is a strange public fascination and mythology created from these stories. I am not sure if it has anything to do with the inappropriate romanticism of tragedy, but Sofia Coppola's directorial debut takes us through these same feelings with the Lisbon girls. It is a sensitive subject, and I must assure you that Coppola does not falter in her respectful vision of mystery and intrigue. It is a beautiful, spell-binding movie. Do not expect to have many of your questions answered when the credits rolls, just let it haunt you.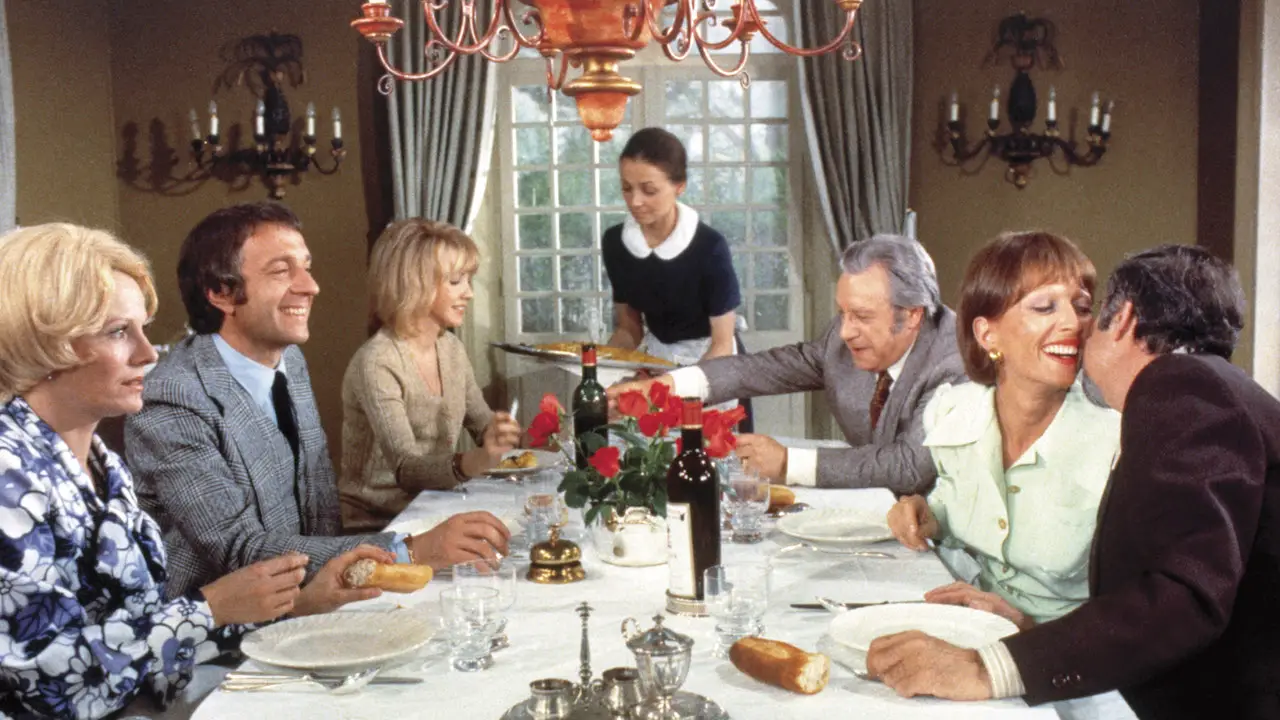 The Discreet Charm of the Bourgeoisie (Prime)
For the erudite audience members that crave a dose of high culture, look no further than The Discreet Charm…  This movie, to put it very simply, is a great big tease. It is about an upper class dinner party that never happens. Our guests keep getting distracted… I will not spoil any of the surprises, but let's just say anything is on the menu with our attending host. It is naughty, frightening, hilarious, freakish, a kaleidoscope of everything that makes up the fiberless fiber of a good dream.
Dreams are often excuses for directors to play with form and cinematography for a few minutes in their films. Not with Buñuel, he commits an entire 102 minutes to the places we go when our eyes close. I cannot pinpoint where the dreams start or stop, it is beyond all comprehension. But do not try to comprehend it. It will only leave you frustrated. Instead, ditch the road map and turn off your brain, this is surrealism at its finest.
Happy binging during your self-quarantine!
—–
Did you enjoy this article? If so, consider visiting our YouTube channel, where we discuss the latest and greatest in pop culture news.
---
Trending Now