Eli Roth To Helm Liongate's 'Borderlands' Film
Posted On February 20, 2020
---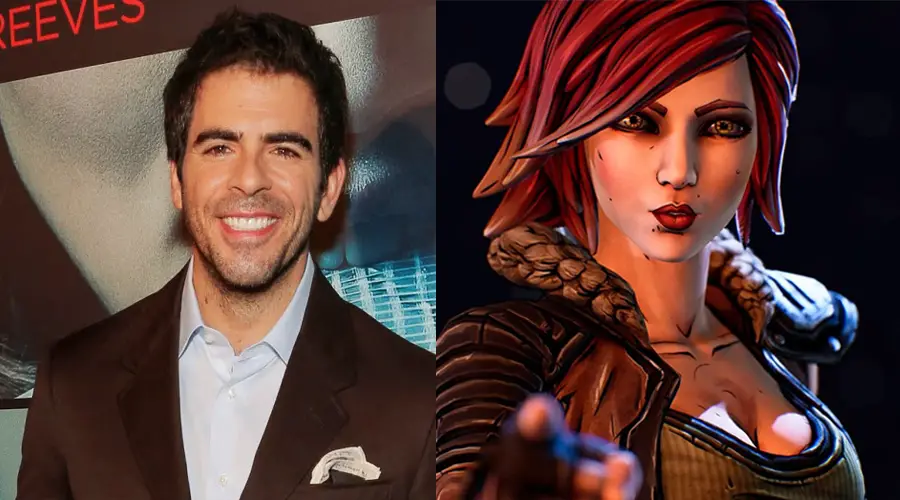 UPDATE: The Wrap has confirmed Eli Roth is set to direct from a script by Chernobyl writer Craig Mazin.
Pandora's box has a new owner. Gore maestro Eli Roth is all but confirmed to direct Liongate's long-gestating video game adaption, Borderlands.
Gearbox's CEO Randy Pitchford, the company behind the franchise, let the cat out of the bag too early. In a now-deleted tweet on Twitter, the developer revealed that Roth was set to helm the feature film adaptation and teased more information was to come at the PAX East convention.
Check it out below, courtesy of Kotaku: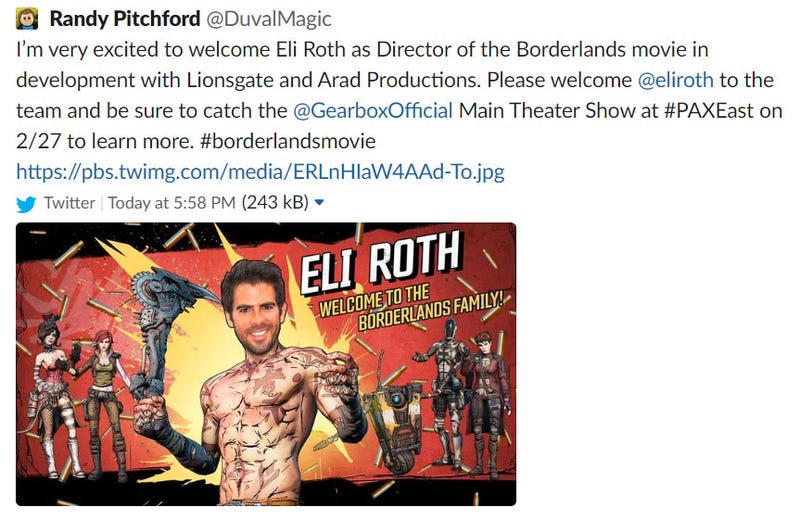 Full Circle Cinema learned last year that the story will feature fan-favorite character Lilith at the forefront on the planet of Pandora in a dangerous mission for the Atlas Corporation. Joining her on the adventure is the previously mentioned Claptrap, Tiny Tina, Tina's bodyguard Krieg, and a group of vault hunters.
READ: Lionsgate's 'Borderlands' Film Will Feature A Female Protagonist (Exclusive)
Roth is well-known for his venture into gore-fest films such as the Hostel series or the more recent Death Wish remake starring Bruce Willis. Old reporting suggests the screenplay on the long-gestating Lionsgate project originall came from Oren Uziel, who's best known for his work on 22 Jump Street and the upcoming Supergirl film.
The Borderlands game series is a first-person shooter created by Gearbox and released through 2K Games. It follows four Vault Hunters on a journey through the planet of Pandora to find the key to the ultimate vault. On their quest for glory, players encounter alien wildlife, crazy bandits, and other forces. The third installment, simply titled Borderlands 3, is set to release this September.
Do you think Eli Roth is the right choice for a Borderlands film? Are you excited for the project to follow Lilith? Let us know in the comments below!
—–
Did you enjoy this article? If so, consider visiting our YouTube channel, where we discuss the latest and greatest in pop culture news.
---
Trending Now