Full Circle's Top 15 Movies of 2019
Posted On January 24, 2020
---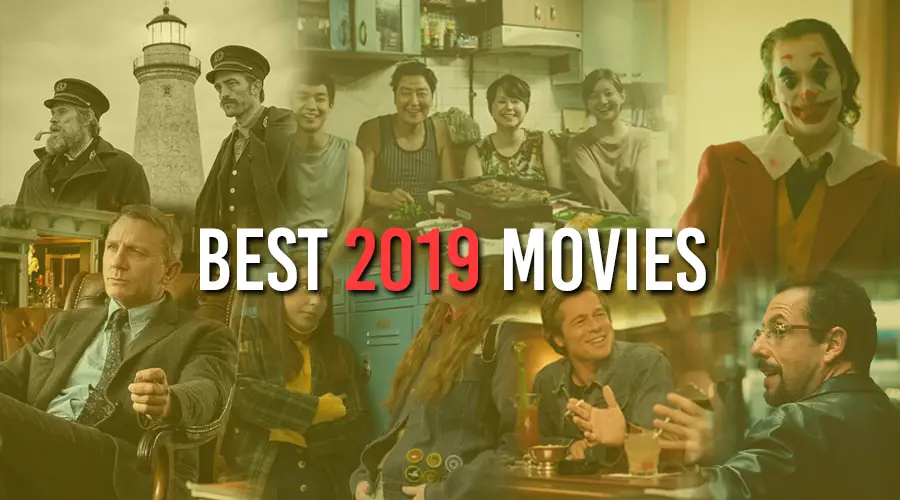 No matter how you slice it, it's been an incredible year for film. 2019 saw a variety of different genres find success in a landscape prominently dominated by big-budget productions. That said, there were also historic culminations of several hit franchises that captivated audiences around the world. From indie critical-darlings to decade-defining blockbusters, everyone here at FullCircleCinema have ranked the top fifteen best movies of the year.
Before you check out the list, here are some of the films that didn't quite make it but deserve a mention.
Honorable Mentions:
The Irishman
1917
Midsommar
Spider-Man: Far From Home
15. John Wick: Chapter 3 – Parabellum
Director: Chad Stahelski
Cast: Keanu Reeves, Halle Berry, Ian McShane, Laurence Fishburne, Lance Reddick, Mark Dacascos, and Asia Kate Dillon.

John Wick: Chapter 3 – Parabellum is the third film in the Wick franchise and, depending on who you ask, the best. Most trilogies tend to take a dip in quality by the time they reach their third film, but not John Wick. Not The Boogeyman. This film ramps up the action, the world-building, and the dogs. Even the title, 'Parabellum' (which translates to "prepare for war" in Latin) creates a sense of ferociousness and ferocity that only Keanu and company could deliver on. Here's to hoping Chapter 4 can also deliver half of what this film did.
We'll be seeing you, Mr. Wick. – Kellen Murack
14. The Lighthouse
Director: Robert Eggers
Cast: Robert Pattinson and Willem Dafoe.
The Lighthouse is a modern horror classic. The cinematography is incredible, capturing the indifferent cruelty of this craggy rock in the sea. Pattinson and Dafoe deliver career-defining performances. And, the mark of any excellent horror: the last fifteen minutes left me a shaking, nervous wreck. One watch will leave you as superstitious as a sailor. – Audrey Griffin
13. Us
Director: Jordan Peele
Cast: Lupita Nyong'o, Winston Duke, Shahadi Wright Joseph, Evan Alex, Elisabeth Moss, and Tim Heidecker.
Jordan Peele's second venture into directing proves he's no one-hit-wonder. Us is a movie that speaks to today's society in a way few films have been able to. With two stellar performances from Oscar snub Lupita Nyong'o (looking at you, Academy), Us has quickly cemented itself as one of the great modern horror tales. – Jackson Hayes
12. Rocketman
Director: Dexter Fletcher
Cast: Taron Egerton, Jamie Bell, Richard Madden, and Bryce Dallas Howard.
From the moment Rocketman kicks off with its first musical number, you know you're in for a non-conventional biopic and a fun ride. With Elton John's life and career being on display, there is no other way to present it than an extraordinary spectacle that features a tremendous performance by Taron Egerton. With John's famous hits being interwoven into the film's narrative flow and Egerton going as far as to actually singing the songs, Rocketman stands out from just being another musical biopic, earning its spot on this list. – Kenneth Colón
11. Marriage Story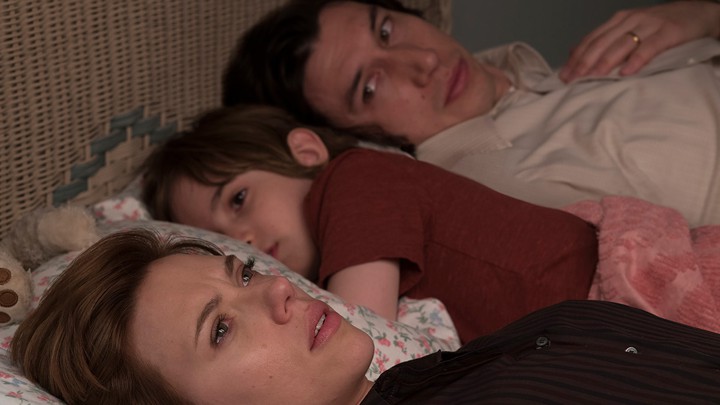 Director: Noah Baumbach
Cast: Adam Driver, Scarlett Johansson, Laura Dern, Ray Liotta, and Alan Alda.
As perhaps Noah Baumbach's finest work, Marriage Story goes above and beyond to accurately portray divorce in ways that few films have done before. Absolutely stellar performances from both Adam Driver and Scarlett Johansson ground the story between two people in the midst of an intense, heartbreaking separation that tremendously affects their lives forever. Instead of pitting the audience against one side, the film takes a different approach by showcasing them as imperfect people just like the rest of us.
Based partially on the director's own experience, the film is laser-focused in displaying this situation in a genuine way by not pretending to give a clear answer to why divorce is so common. With an excellent supporting cast that includes Laura Dern, Ray Liotta, and Alan Alda, Marriage Story excels in delivering a cinematic experience that will speak those that have been divorced themselves or are a product of it.   – Marcos Melendez
10. Once Upon A Time In… Hollywood
Director: Quentin Tarantino
Cast: Leonardo DiCaprio, Brad Pitt, Margot Robbie, Emile Hirsch, Margaret Qualley, Timothy Olyphant, Julia Butters, Austin Butler, Dakota Fanning, Mike Moh, Luke Perry, and Al Pacino.
Tarantino offers a beautiful meta-commentary on the changing landscape of Hollywood, the memory of Sharon Tate, and how stars cope with not being relevant to the industry they've poured their heart and soul into. Brad Pitt and Leonardo DiCaprio's dynamic is one for the ages. They have a perfect portrayal of the complex friendship between a showy actor and his broody stuntman who both literally and figuratively "carries his load." Brad Pitt may be getting all the attention, but Leo's nuanced performance as an actor going in and out of different characters is one that shouldn't go unnoticed. Margot Robbie gives us the chance to look at Sharon Tate not as a murder victim, but as the innocent and pure face of rising stardom at the time.
Tarantino's appreciation for classic Hollywood cinema oozes across the screen, which reminds us why he started making movies in the first place. Once Upon a Time in… Hollywood isn't just about changing history; it's about preserving the memory of this time period and industry, how it affected the people in it, and the wishful fantasy of how it could've been kept alive.  – Caleb Sadd
9. Joker
Director: Todd Phillips
Cast: Joaquin Phoenix, Robert De Niro, Zazie Beetz, Frances Conroy, Marc Maron, and Brett Cullen.
The most controversial film of the year, Joker is also a bold leap forward the comic book movie genre. It's not subtle, and it owes quite a bit of debt to the works of Martin Scorsese, but it's a direct, disturbing portrait of a "mentally ill loner" who, through a mix of external and internal factors, becomes an icon of evil. With exquisite production and without a doubt one of the best performances of the year by the electric Joaquin Phoenix, Joker is in-your-face, provocative filmmaking that has cemented its place in cinema history. There will still be debates about this movie raging for years to come, but one thing's for certain: it had to be on this list. – James Preston Poole
8. Jojo Rabbit
Director: Taika Waititi
Cast: Roman Griffin Davis, Thomasin McKenzie, Scarlett Johansson, Taika Waititi, Sam Rockwell, Rebel Wilson, Alfie Allen, and Archie Yates.
Making a movie about a child whose imaginary friend is Hitler seems like a horrible idea, right? Wrong! Blockbuster's aside, Jojo Rabbit is my introduction to Taika Waititi's more niche storytelling. This movie left me in a whirlwind of emotions. The way Waititi can switch tones on you so quickly and unexpectedly leaves you with an immense vulnerability. It takes you by surprise, but will leave you with the biggest smile on your face. Your cheeks will cramp from laughing and your eyes will be red from crying. Not only because of how great Waititi is, but the amazing acting from newbie Roman Griffin Davis. The movie is still playing theaters now, so do yourself a favor and go check it out. – JB Baker
7. The Farewell
Director: Lulu Wang
Cast: Awkwafina, Tzi Ma, Diana Lin, Zhao Shuzhen, Lu Hong, and Jiang Yongbo.
The Farewell, although somewhat low on our list, could easily be my favorite film of the year. Based on writer/director Lulu Wang's own life, the story is about a young woman named Billi (Awkwafina), who's Grandmother Nai Nai (Zhao Shuzhen), has been diagnosed with cancer. In Chinese tradition, Billi's family does not tell Nai Nai she has Cancer, which Billi has a hard time coming to terms with. Wang deserves all the credit in the world for directing such a fine film, especially when faced with this emotional story being about herself.
It's also clear she did an amazing job with the cast. Awkwafina as Billi truly is a standout role and one that hopefully thrusts her into Hollywood stardom. As great as Awkwafina was she may have been outshined by Zhao's performance as Nai Nai is nothing short of pure beauty. It's a shame more award shows aren't recognizing this film, it is truly was one of 2019's best movies of the year. -Collin Stetzner
6. Little Women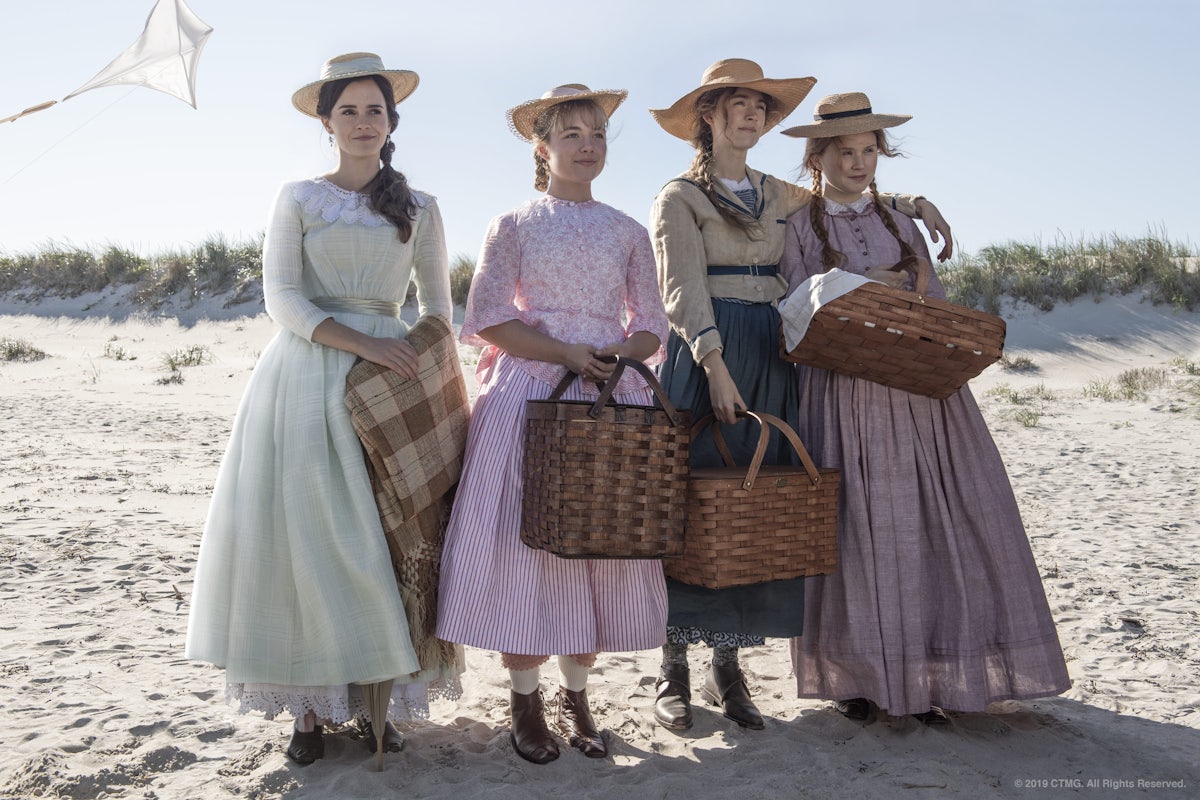 Director: Greta Gerwig
Cast: Saoirse Ronan, Emma Watson, Florence Pugh, Eliza Scanlen, Laura Dern, Meryl Streep, and Timothée Chalamet.
When I write something, I expect for my name to be attached to it. It is only fair. After all, my words do not belong to anyone else but me. I own them, I command them with every clause. Little Women is a beautiful film, blooming every which way with art of all kinds. It is very much a film about artists, for artists, and what they have a responsibility to share with others. But it is also an urgent film about supporting those that express the creative visions for our futures. Whether that be through advocation of artist ownership (I.E. Jo March) or providing the resources to let those that have not been heard be heard (I.E. Amy March), what matters is that nothing stops our artists from expressing themselves.
I believe that art is the most dangerous tool we have at our disposal to communicate what cannot be expressed in any other discipline. It can remind us of our humanity, of the love and pain and hope we wrestle with privately each day, without ever putting into words. Watch Little Women, and watch it closely, this is one of the purest films of all 2019, and quite frankly, the most necessary. -Daniel Hrncir
5. Peanut Butter Falcon
Directors: Tyler Nilson & Michael Schwartz
Cast: Zack Gottsagen, Shia LaBeouf, Dakota Johnson, Bruce Dern, Thomas Haden Church, Mick Foley, and Jon Bernthal.
Peanut Butter Falcon, starring Shia LaBeouf and Zack Gottsagen, is about a young man desperate to contribute to professional wrestling business and make his dreams come true. It just so happens that young man, Zak, has Down syndrome. That does not get in the way of him reaching his goal. However, as the film reveals throughout, sometimes the journey is far more important than the destination. Gottsagen plays this character perfectly, as it seems as if the young actor is simply being himself. He brings an eagerness and sense of earnest honesty to the film which leaves the audience walking away with fuller hearts and a better understanding of the world around them.
The film also serves as the re-introduction to Shia LeBeouf. The controversial performer brings a sense of reality to this role and reminds moviegoers just how good he can be when motivated. Additionally, Dakota Johson delivers the performance of a lifetime as Zak's caretaker, Eleanor. This modern-day retelling of Huckleberry Finn is not one to miss. It is timeless, heartfelt, and saturated with familial themes throughout. – Christian Hubbard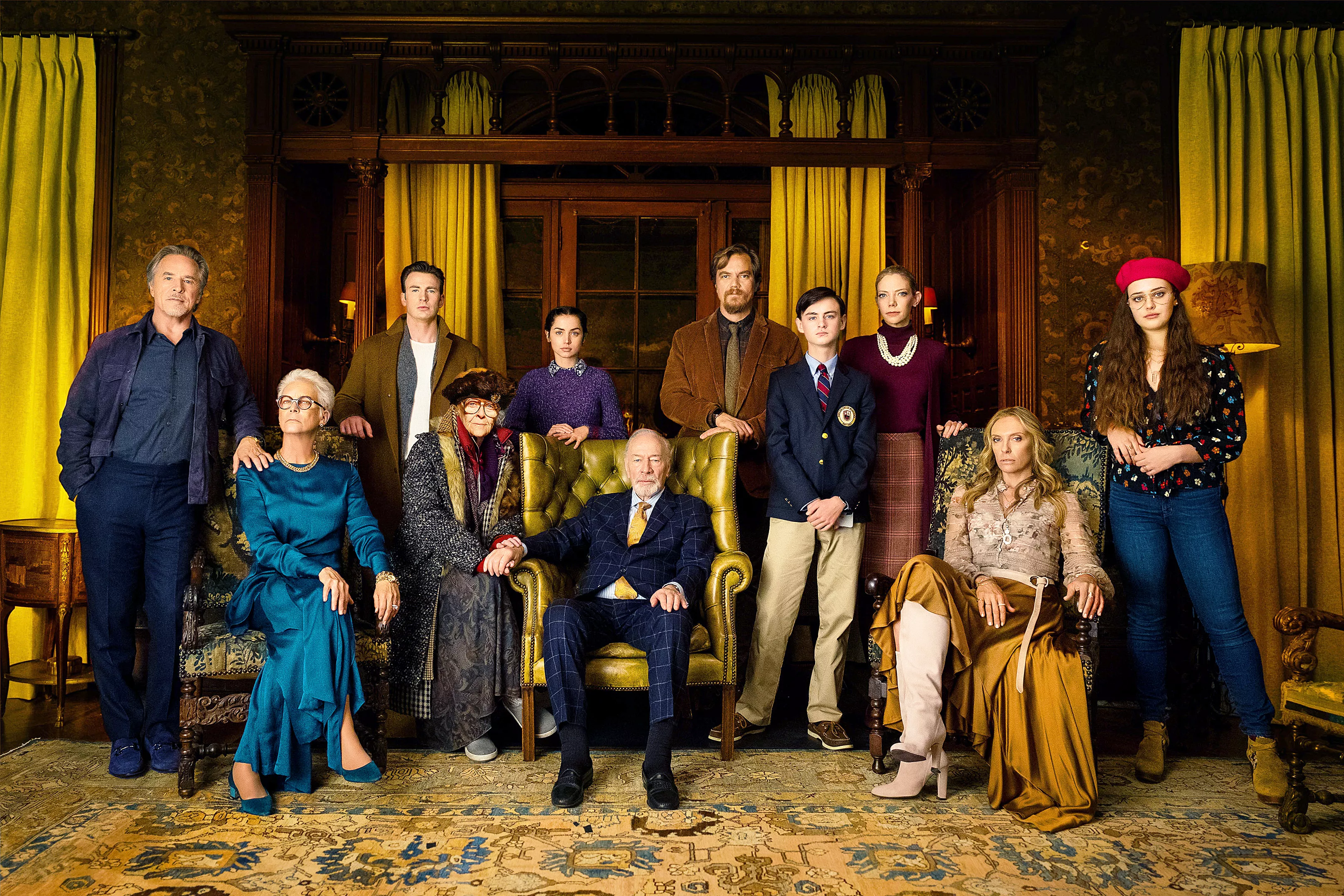 Director: Rian Johnson
Cast: Daniel Craig, Ana de Armas, Chris Evans, Jamie Lee Curtis, Michael Shannon, Don Johnson, Toni Collette, Lakeith Stanfield, Christopher Plummer, and Katherine Langford.
In a year packed full of so many excellent films, Knives Out stands as one of the most entertaining and original. Rian Johnson's thrilling murder mystery boasts an incredible A-list cast, guided by a script full of layered storytelling and compelling characters. His modern-day take on the whodunit formula subverts expectations at every turn, leaving you second-guessing your own assumptions with each new plot reveal. It makes the wise decision to put its own unique spin on the genre, and it's just so much fun to watch it all unfold. Intelligent, beautifully shot and surprisingly hilarious, Knives Out is the exact kind of film we go to the movies for. – Danny O'Brien
3. Parasite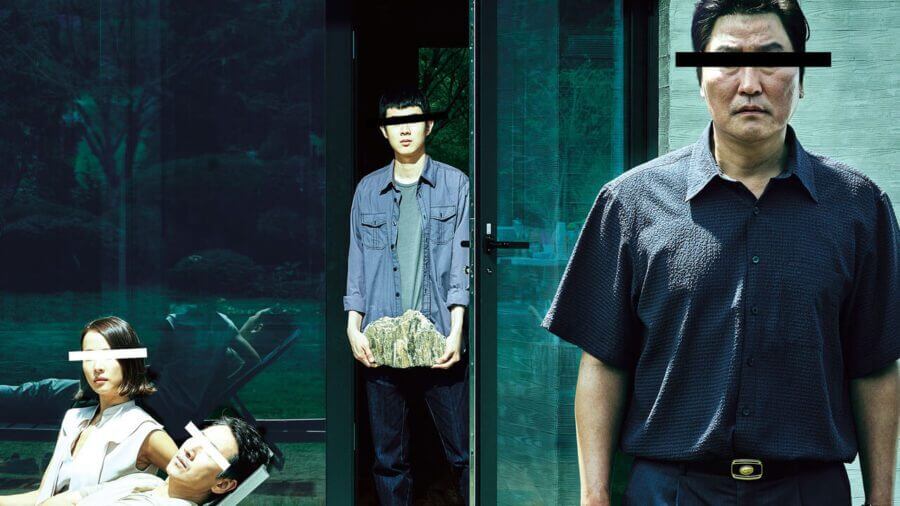 Director: Bong Joon-ho
Cast: Kang-ho Song, Sun-kyun Lee, Yeo-jeong Jo, Woo-sik Choi, So-dam Park, Jeong-eun Lee, and Hye-jin Jang.
Films about class disparity have existed for decades, but very few of them are as gripping and insightful as Parasite. It is impressive enough that it depicts the opposite sides of the spectrum with nuance while also showing them at their most insidious. More amazing, though, is how writer/director Bong Joon-ho surrounds this conflict with a narrative that only gets more wild, funny, and tragic as it progresses. At every moment where you might think things will settle down, the movie never lets up with its tension. Combine that with filmmaking that expertly visualizes the lifestyles of its characters and you get one of the few perfect movies that 2019 has to offer. – Mark Tan
2. Uncut Gems
Directors: Josh Safdie & Benny Safdie
Cast: Adam Sandler, Julia Fox, Lakeith Stanfield, Kevin Garnett, and Idina Menzel.
Uncut Gems is a film that works on multiple levels. It stood out from the rest of 2019's releases thanks to its precise direction and incredible lead performance. The Safdies passion project is one that was ten years in the making. This is evident just from the script alone. A stressful and exciting ride that knows the story it wants to tell, Uncut Gems plays out like a modern day tragedy. In a performance that will never be forgotten, Adam Sandler perfectly portrays a man deeply obsessed with gambling. Not so much for the big win, but for the adrenaline rush that comes with it. cinematography by Darius Khondji is subtle and captivating with an intense focus on its lead. Paired with an elevated score by Daniel Lopatin, the film is an entrancing, technically impressive film.
Add to those amazing supporting roles from Julia Fox and Kevin Garnett, Gems draws its audiences in and doesn't let them go, with such a beautiful and mesmerizing ending shot that is one of the best of the year. This is how I win. – Ernesto Valenzuela
1. Avengers: Endgame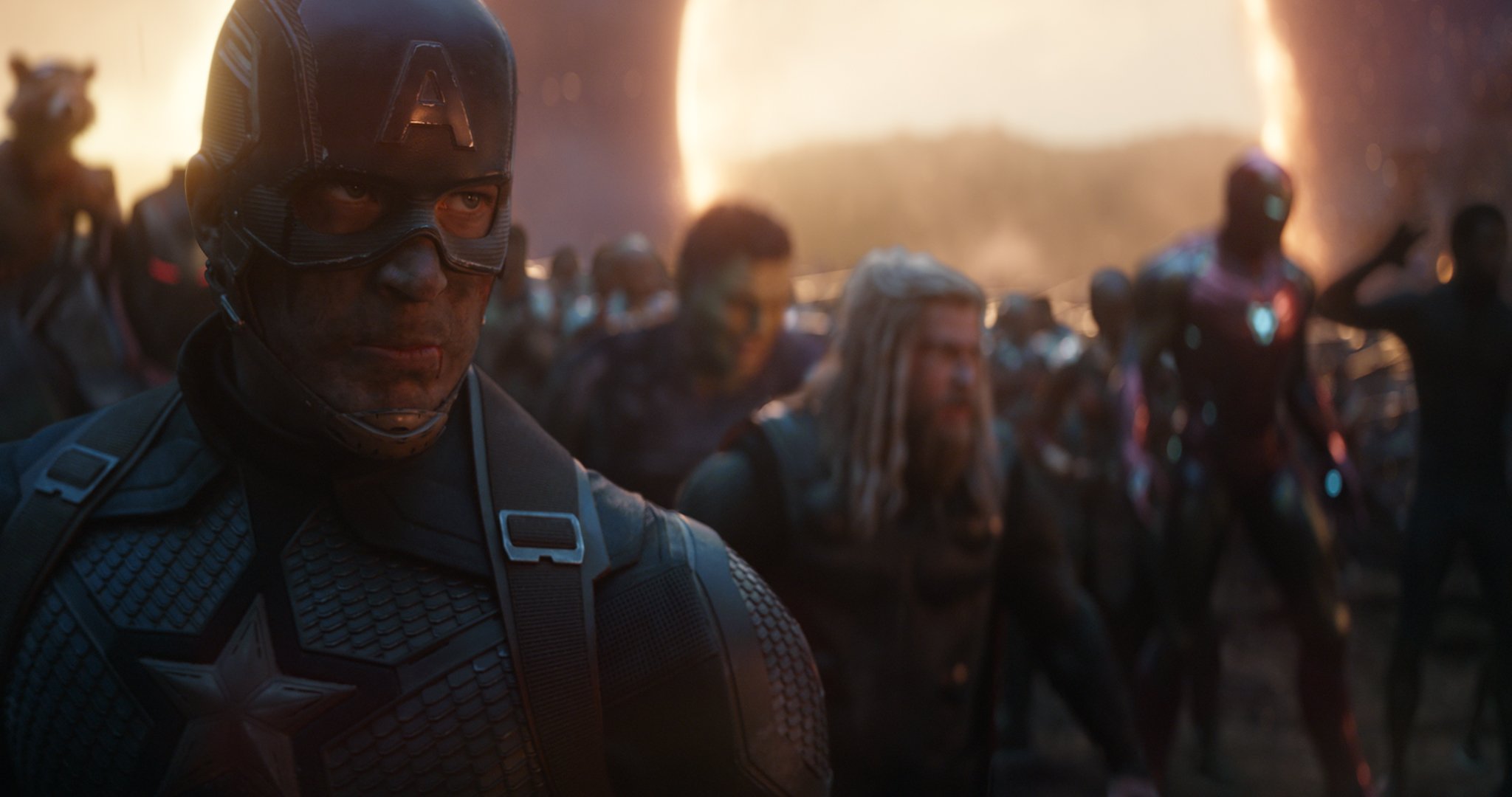 Directors: Anthony & Joe Russo
Cast: Robert Downey Jr., Chris Evans, Mark Ruffalo, Chris Hemsworth, Scarlett Johansson, Jeremy Renner, Don Cheadle, Paul Rudd, Brie Larson, Karen Gillan, Danai Gurira, Benedict Wong, Jon Favreau, Bradley Cooper, Gwyneth Paltrow, and Josh Brolin.
Avengers: Endgame was the cinematic event of the year. After it's release date, it seemed like it was breaking a different record every day as the movie brought the epic infinity saga to a close. The heroes we've been watching for a decade finally face Thanos for the last time. This 3-hour emotional roller coaster kept your eyes glued to the screen the entire time, making this a clear choice for our movie of the year. – Kayne Bryant
—–
Did you enjoy this article? If so, consider visiting our YouTube channel, where we discuss the latest and greatest in pop culture news.
---
Trending Now