'Bad Boys for Life' Review: "A Surprisingly Heartfelt Time With Old Friends"
Posted On January 20, 2020
---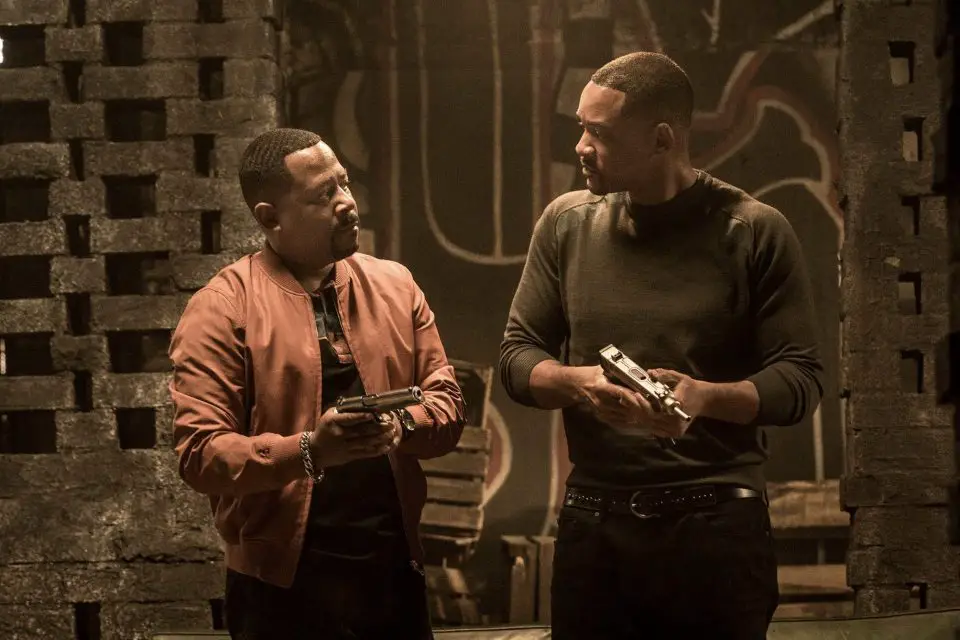 The idea of film franchises reaching their expiration date is almost inevitable these days. This is especially apparent in an age where studios foolishly think that creating familiar content will yield profits without fail. Even for the ones with decent critical reception, they still struggle to spark attention because of their outdated IPs. As a result, these franchises often have to generate interest by exploring their obsolescence in the text itself. Thankfully, this allows the films to breathe new life into their brands. In 2006, the Rocky series did it with Rocky Balboa. Last year, the Toy Story series did it with Toy Story 4. And now in 2020, the Bad Boys series has done it with Bad Boys for Life.
Like many legacy-based sequels, Bad Boys for Life ages its main characters and places them in a modern setting that feels somewhat alienating. While an opening car chase recalls the Bad Boys of old, it becomes clear there is more to it beyond the nostalgia. This is most apparent with how it develops Mike Lowery (Will Smith) and Marcus Burnett (Martin Lawrence). As a middle-aged man, Mike remains the tense cop who cannot help but act young and trigger-happy. By contrast, Marcus embraces the fact his cop life is over, as he would rather relax at home than work alongside Mike. In turn, we get to follow characters that deal with obsolescence in opposing and interesting ways.

Mike and Marcus also confront their relevance thanks to the new faces in the Miami police department. As Mike becomes a target of cartel leader Armando Armas (Jacob Scipio), the two must team up with a new division called AMMO. In addition to the presence of young AMMO members like Kelly (Vanessa Hudgens) and Rafe (Charles Melton), the team represents a synthesis of Mike and Marcus's approaches to tense situations. Unlike Marcus, AMMO never hesitates to participate in hostile environments at a bare minimum. But unlike Mike, AMMO makes sure to wait until the right moment to enact violence. With this division in the narrative, the movie strongly argues that although Mike and Marcus may lack relevance as people, their ideologies certainly do not.
All of this is to say that Bad Boys for Life is the first Bad Boys film to have a legitimate emotional core. This is not to say that the previous entries lacked moments of sincerity. After all, the camaraderie between Smith and Lawrence has not waned one bit since the original Bad Boys. Furthermore, even the deranged Bad Boys II slowed down to present the "bad boys for life" sentiment with yearbook photos. At the same time, neither of its predecessors committed to exploring platonic bonds as much as this latest entry. Perhaps this is due to screenwriters Chris Bremner, Peter Craig, and Joe Carnahan taking inspiration from franchises like Fast & Furious that blend big spectacle with big emotions. In any case, the shift into a more dramatic territory makes for a breath of fresh air.

Coinciding with this shift is the presence of series newcomers Adil El Arbi and Bilall Fallah in the directors' chairs. From the first scene onward, their filmmaking approach is much more sedate than usual for the series. Gone are the unstable shots of people in cars and lightning-fast editing during the action scenes. In its place are compositions and edits that stay legible in spite of the onscreen chaotic violence. While cinematographer Robrecht Heyvaert embraces the franchise's love for warm colors, the clearer shots truly give this a feel of its own. Given that the movie centers around middle-aged men in a modern setting, this updated aesthetic cannot help but be appropriate.
For most of its runtime, Bad Boys for Life makes a strong case as the most satisfying Bad Boys movie in every respect. If nothing else, giving Armando a complicated background marks the first time these films tried to craft compelling villains. However, there are a few elements that instead make this the most satisfying entry in some respects. While the screenwriters often come up with effective comedy for Mike and Marcus, the same is not true for its supporting players. In fact, AMMO member Dorn (Alexander Ludwig) is nothing but a target for the tired "he's a tech guy, but he's jacked" bit. Worse than that is every interaction between Mike and Rafe, as it tries but fails to create a prickly yet endearing relationship.

The other major downside is that for an action movie, there is a surprising lack of eye-catching spectacle. Even during the climactic shoot-out, the relatively stable camerawork does not make way for striking shot compositions. Make no mistake, the staging is clear in ways that feel unprecedented for the series. At the same time, Adil & Bilall's work on the action sequences is more functional than stylistic. A moment in which a crashing helicopter nearly hits our heroes should feel dangerous. However, the non-kinetic camera prevents that scene from truly immersing the audience. Quite frankly, it was moments like these where I missed the ridiculous stunts that made Bad Boys II so memorable.
In spite of these downsides, Bad Boys for Life stands tall as a surprisingly heartfelt time with old friends. Adil & Bilall may not have created an instant classic, and yet that hardly matters when the final product is this sincere and likable. In an ideal world, this should represent the bare minimum of how to bring an established series back to life. But since we live lightyears from that world, it is instead one of the better examples of revitalizing old properties. If the upcoming Bad Boys 4 manages to recapture this movie's charms, then count me in as a true Bad Boy for Life™. – Mark Tan
Rating: 7/10
Bad Boys for Life is now playing in theaters.
The film stars Will Smith, Martin Lawrence, Vanessa Hudgens, Alexander Ludwig, Charles Melton, Paola Nuñez, and Joe Pantoliano.
---
Trending Now