'Little Women' Review: "Empathy Made Real"
Posted On December 27, 2019
---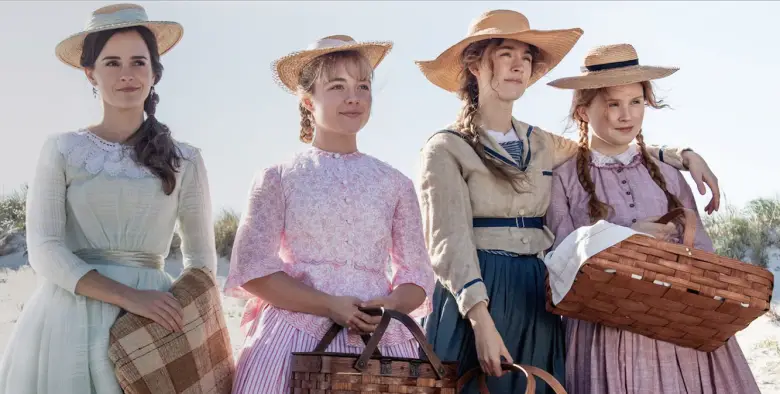 A few weeks ago, I watched an interview with Emma Watson and British Vogue. In this interview, she shares so many beautiful ideas, all brilliantly wrapped in the passion of her words. One idea has stuck with me since watching that interview. It is simple. But it communicates kindness so universal that it is like Watson is speaking to you, and you alone. Her words represent love. It is like they have this intimate way of reaching out to young girls, to encourage them to live with courage and a will all their own. "Meg's character, her way of being feminist is making the choice, because that really is for me anyway what feminism is all about choice, having choices." It does not matter what life she may lead, it is justified in her choice for doing so. And Little Women is just that.
I often repeat the same words in my reviews. Words like "empathy", "kindness", and "good" all come to mind. I do not use these little words sparingly. Instead, I have this belief that if I were to use them enough times, they just might gather enough atoms in the world to become solid, tangible, opaque things. I do not mean that to be poetic, I write poetically for the reimagining of a world I hope to see. These little syllable words communicate what I have always felt to be necessary in art. And Gerwig's Little Women is a culmination of them. She has collected them from Alcott to bring into our lives with all the warmth of tears before they run cold. While this might be a 2 hour and 15 minute experience, I can see these minutes making up the hours of a more sensitive, tolerant future.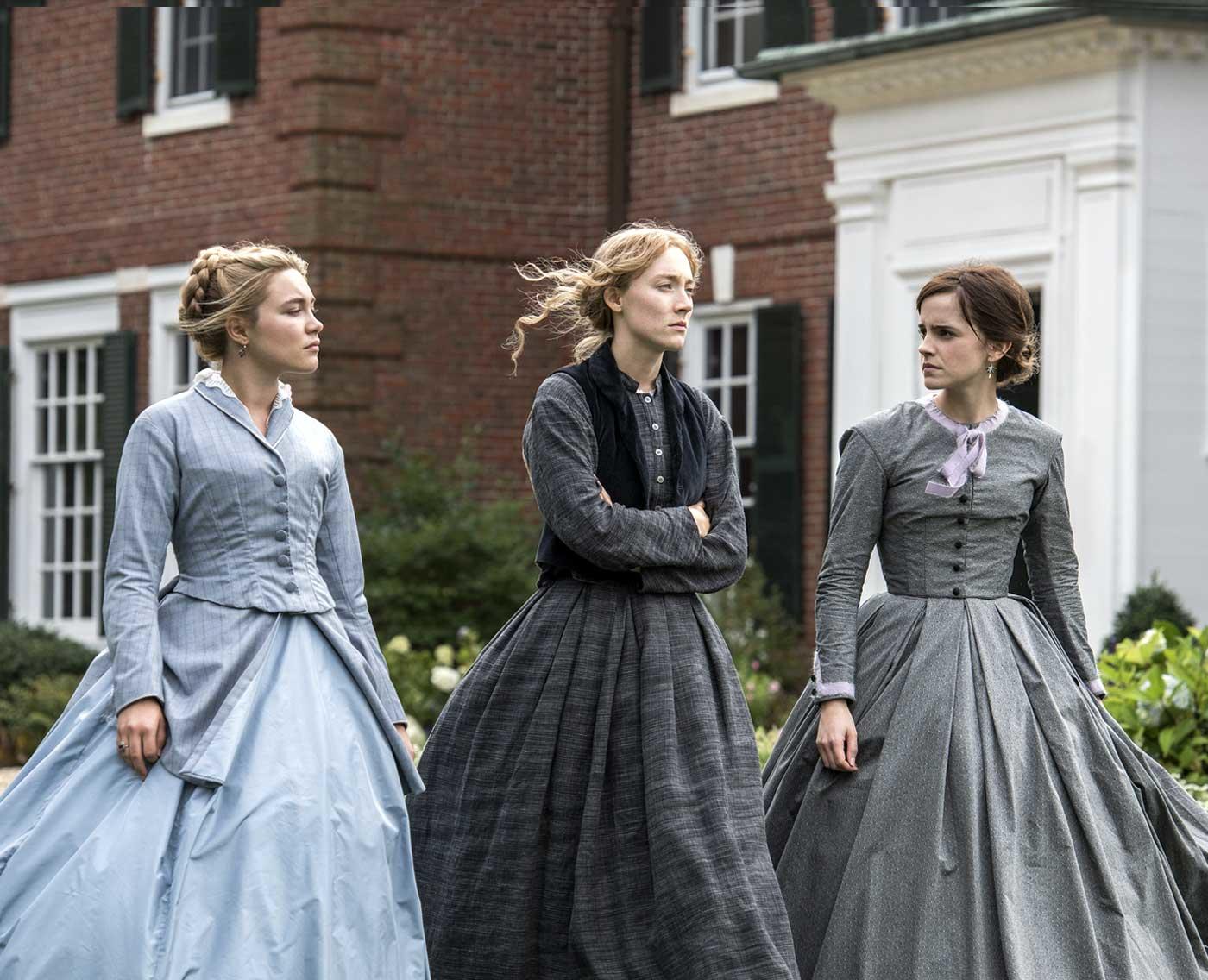 For those that may be unfamiliar with this story, Little Women follows the lives of the March sisters after the Civil War. This is a coming of age story. But it is one that respects the differences in the lives we choose to lead. The March sisters are no different. Meg wants to have a family, she likes to surround herself in beautiful environments. For her, her life is her art, while Jo's is writing, Amy's painting, and Beth's music. Each of them are artists with their own vocations for living, and not one of them is wrong. This is obvious, but in practice it is not. There is this sense that this movie is not a period piece at all, that it is a reflection of the world as we see it today. Without the carriages and corsets, of course!
One sign of Little Women's modernity is the way this story is put together. Instead of a linear sequence of events, we get vignettes. And these stories are not told in order, either. They feel as impressionistic as memory itself, more to owe to Proust than any writer of Alcott's time. In one minute of the movie we might be 17 years in the past, and then without notice, we seamlessly jump to the present. The past and the present are tied not by the hours and the years that separate them, but by associations and daydreams. And Gerwig uses this fragmentary style to devastating effect, some times mirroring the warmth of the past with the bitter chill of the future. It is like looking into two of the same mirrors, but with cracks in different places.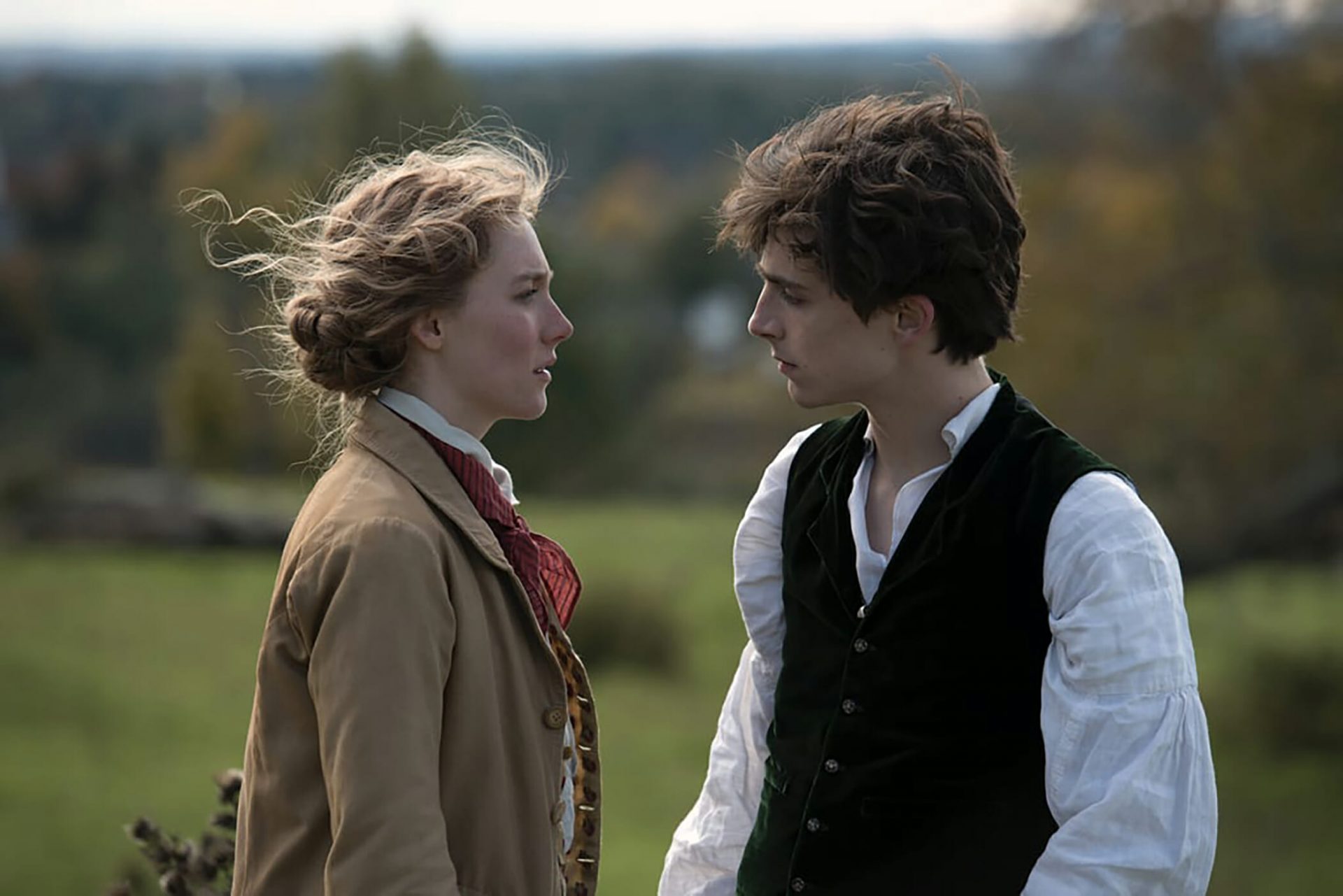 The most meaningful reflection comes with Gerwig's focus on Jo March. As mentioned before, she is an aspiring novelist. However, that is only one facet of her character. She is also a staunch rebel against everything marriage represents. In her eyes, marriage is more of a death sentence than a new start to life. Saoirse Ronan could not have played this role more perfectly, and I empathize with her the most out of the other sisters. She constantly receives criticism for her beliefs by her family and her publisher. She is like the singer-songwriter Nico. Both have little concern with beauty and frills, they live for the truth in their art. It may not be a profitable truth of happily-ever-afters or pop sensibilities, but it is their truth.
Little Women is filled with such excellent performances and legendary talents, but I have to give it to Florence Pugh. Amy has always been the least understood and resented sister of the March family. With a plot synopsis in hand, it is not difficult to see why. But this does not stop Pugh from letting us into Amy's own passions. She has a sad disposition about her, she understands that marriage is an end to a means. An economic proposition. A transaction of wealth and talents never owed to the wife. If she were to marry, she would have to marry big. If she cannot love, she must be respected. Not once did I ever feel this resentment for Amy. Gerwig gives us all of the reasons to make sense of Amy's decisions and frustrations.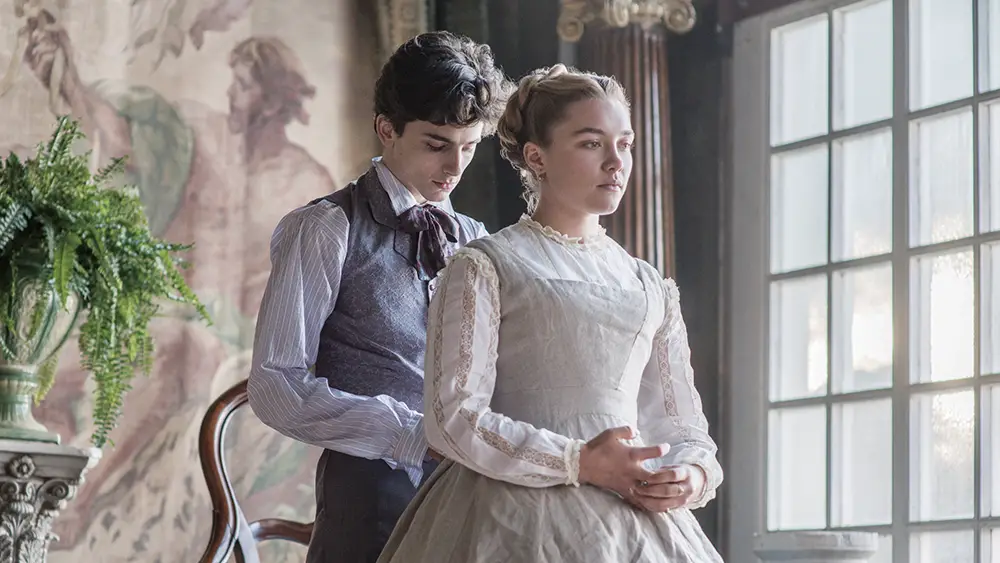 And then, there is Little Women's score. Very few movies give me any urge to write about their music, often times they feel more like wallpaper. The color beige. A perfectly harmless and inoffensive color, that leaves nothing to the imagination. Composer Alexandre Desplat has written something as enchanting as the images Gerwig conjures forth. There is a lightness about the strings and the piano, but it does not feel like the goopy sugar of other sentimental scores. It feels so loving and gentle, as if these notes have been given the same uncertain direction of our March sisters. By the time the credits roll, the last little piano chord will resonate in your ears. It left me shattered.
Little Women is the movie I have been waiting all year for. Watch it, and watch it as many times as you can, this is a director at the top of her craft. Greta Gerwig broke my heart in Lady Bird with that drive to the airport. And she has done nothing but the same here. My heart has been broken into so fine of pieces that they are as little as the syllables in 'kindness'. I love this movie so much, it hurts that I cannot articulate it any better than that. If I were to try any harder, I would just keep repeating myself till those words seemed alien in my own mouth. Love, love, love, kind, kind, kind, good, good good. This film is the future I hope to see, the seconds have already cascaded their ways into the decade to come.
Rating: 10/10
Little Women is now available in theaters.
The film stars Saoirse Ronan, Emma Watson, Florence Pugh, Eliza Scanlen, Laura Dern, Meryl Streep, and Timothée Chalamet.
---
Trending Now