Full Circle Flashback: 'Unaccompanied Minors' Review – "A Surprising Family Tradition"
Posted On December 24, 2019
---
I watch Unaccompanied Minors with my family every Christmas. It is a tradition. And like with any family ritual, it has become such a well-recognized fact of the holidays that we do not even question it anymore. It is beyond all questions. This tradition is as transparent in its mystery as a pane of ice.
I am not sure why we wrap our home in warm bundles of lights or spend Christmas morning looking for a pickle. But what would time be like without tradition? What could fill it but clumps of snow crystals and the clean smell of cold? This movie may not be a part of the Christmas film canon, but I have always felt that it was canon in my own life. It holds a very special place in my heart. For that reason alone, the act of sharing it is my way of wishing you happy holidays from my family to your own.

Director Paul Feig sets this movie up for failure with its premise. The airport is the worst possible place to be during the holidays. It is not difficult to see why. Take, for example, all of the commotion and stress. The way that our patience in an airport can fume and explode like New Year's firecrackers lit up just a few days early. This is where we spend Christmas in Unaccompanied Minors. Despite the odds stacked against this movie, Feig delivers a Christmas story so sweet and honest that it could change the heart of any old Grinch.
Unaccompanied Minors follows Spencer and his sister as they head to Philadelphia to visit their dad for Christmas. Anxiety is in the air, they are traveling alone, and to top it all off, their flight gets delayed. It does not get any better, either. They have no one to spend Christmas Eve with, but a concrete room packed with minors bouncing off the walls. There, Spencer meets a motley cast of friends that will help him bring the spirit of Christmas back to Hoover International airport. Mr. Porter, the grumpy head of passenger relations, has sucked all of the fun out of the holidays. He cannot muster much for the holidays, but green triangles (Christmas tree) and red circle (Holly) magnets. And it is up to the U.M. team to fight back.

What keeps me coming back to this movie every year is just how well Feig can make the unbearable feel bearable. He gives the impression that this cold, gray airport can feel like home when you have family and friends by your side, that hope is as warm as a sweater. The holidays are never easy. At times, they can feel a little sad like birthdays often do. There are always expectations to be broken, disappointments to be felt in private, and not always enough money to give. Feig understands this. But he does not let this movie sag under the weight of the snow. He finds the most with so little, so much good spirit in nothing but bad circumstances. A handful of snow might feel heavy. But it is also as light as trickling water when it is warmed by those around us.
All of this is partly due to how much I love these characters. In this U.M. team, we have a K-Mart shopping dork, the rich girl, a tomboy, smarty-pants, and the strong, silent type. At least, that is how they seem on the surface. Each of these kids come from parents of divorce, and Grace, the rich girl, also shares this same feeling of divorce from her own family. For her, Christmas is more of a reminder of these painful realities than a day spent away from them. If family is the most important thing, then how should children of divorce feel when they are separated from what matters most? Even though this is a silly family movie, Feig takes these emotions seriously and validates them. He is aware that some might look to this movie for an hour and a half of consolation and healing.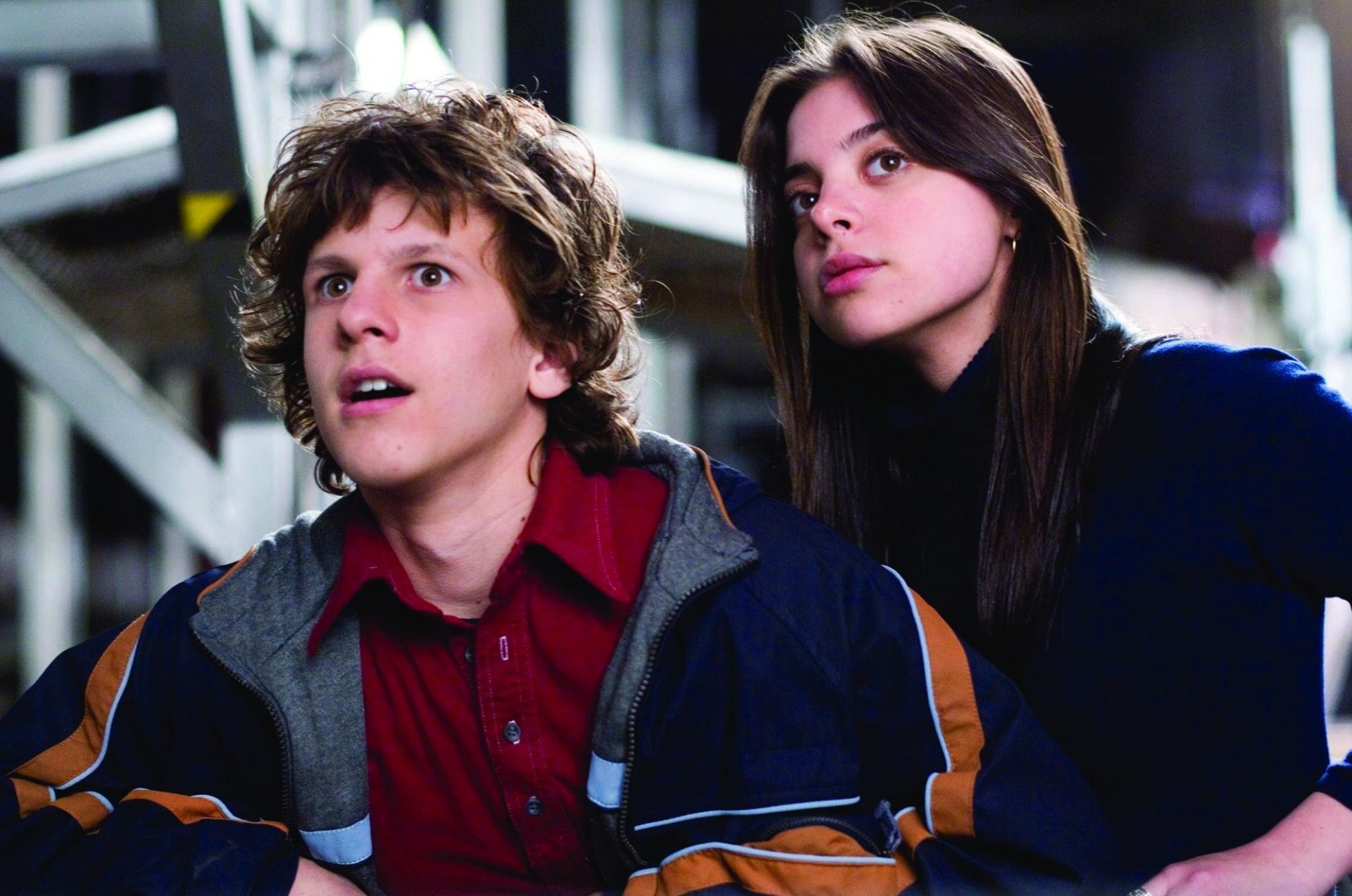 Give this Christmas movie a shot! It is worth your time. And so, turn off your 24-hour loop of A Christmas Story and try Feig's 'First Christmas'. It just might be the start of something new. On behalf of everyone here at Full Circle Cinema, I just wanted to wish you happy holidays. Stay safe out there, and if your flight gets delayed, well, make the most out of it as these kids did.
Unaccompanied Minors is available on Blu-ray and Digital HD.
The film stars Lewis Black, Wilmer Valderrama, Tyler James Williams, Dyllan Christopher, Brett Kelly, Gia Mantegna, and Quinn Shephard.
---
Trending Now