'Jumanji: The Next Level' Review: "A Blast of Good Holiday Fun"
Posted On December 18, 2019
---
I cannot help it. No matter how hard I try to keep a straight face, these reboots continue to crack me up. Every single time. I walked into Jumanji: Welcome to the Jungle a cynic and stepped out in relief. It felt so nice to watch a kind movie, not for the sake of any shoehorned thematic idea, but that it felt genuine. It felt like the people behind the camera cared. The holidays are never easy, but this movie felt like an earnest consolation of fun, a brief respite from the cold. Two years have passed, and yet here I am in the same situation. Despite my weariness of sequels, I walked out of Jumanji: The Next Level with the same giddiness. I dare you not to have fun. You just might have to pinch yourself really hard for two hours to resist the urge to smile.
Jumanji follows the inevitable. The gang is all split up, each of them are off on their own separate ways at college. And everyone seems to be doing just fine, except Spencer. He only has his gang's Instagram pictures, Twitter tweets, and Facebook updates to remind him that he is not doing well… at all. What is so astonishing about this opening is that it is honest. All high school movies end with the happily ever after of going to college. But rarely do they ever take a peek at what it is like to have your identity go through metamorphosis once again. Senior year high school me is very different from college freshmen me. I felt like I lost sense of who I was in crowds of talented strangers. I still remember that feeling, and it is nice to see a story that is not so often told.

And so, Spencer finds himself back in the game for the simple reason that he misses Dwayne Johnson's smoldering good looks. He misses the feeling that he could do anything in the world, that he could punch any bad guy as hard as a Grand Theft Auto hack. Reality is too heavy of a burden to carry. Now, it is up to his friends to come save him before it is too late. But I would be remiss not to mention Spencer's grandpa Eddie and his former restaurant partner Milo. Both of them broke up their friendship after Milo decided to retire their famous restaurant. They have not talked in years, and Milo wants to make amends. And now, they have to contend with the game too with one small catch. They do not get to pick their video game avatars.
It is still just as funny as it was two years ago. I have to blame the actors for that. It is such a joy to see Dwayne Johnson and Kevin Hart play grumpy old men. They have no clue what circle of hell Jumanji might be, but they are willing to take what they can get. What with swiveling hip action and a few kisses from a sizzling old flame, how could you not be happy? They are not going to get this type of action anytime soon back in the real world, so why not have some fun? Like with any sequel, there is a gimmick here, but it is the kind that you want to see. It does not detract from any character moments, it only adds a zanier twist to the formula.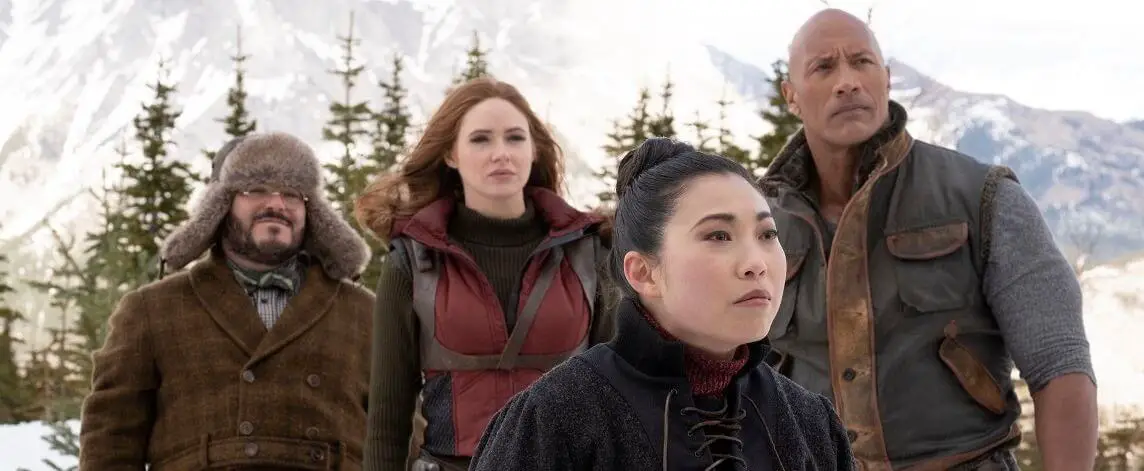 One of the biggest weaknesses of Jumanji: The Next Level is not a fault of it being a sequel. In fact, Welcome to the Jungle shares the same issue with its weak villain. It is like mashing the 'B' button in a side-scrolling Beat 'em Up. There are no feelings exchanged in hitting the buttons as fast you can. It is just necessary to move through hordes of henchmen. This time however, the bad guy has a backstory tied to one of the avatars, but it does not amount to anything. It is the thought that counts, right? The only reason why they have to fight him is to get back home, to get to the end of the stage. There are no lessons to be learned in fighting with this villain either, he is as lifeless as an NPC (which he is, to be fair).
Not all video games have to have bosses. This movie could have benefited without one, since all of the conflicts here occur within friendships. For instance, Eddie and Milo share a beautiful moment with each other in this movie. They have experienced an entire lifetime of memories, so many hours doing what they love best at their restaurant. Knowing that they cannot do what they love forever is difficult for them both to accept. This moment did not need any scruffy warlord to make it any more impactful. The same can be said for Spencer and Martha.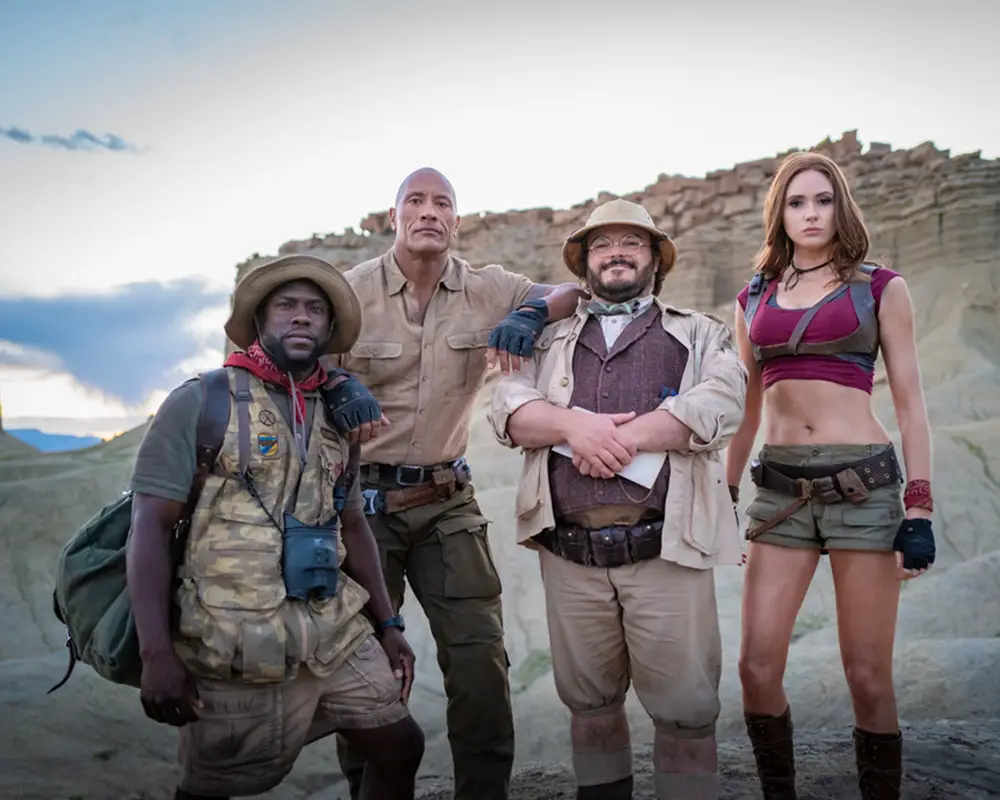 The world of Jumanji: The Next Level may be huge. There might be tons of different terrains, but these characters never get lost in the thickets. We never lose sight of what made the first reboot so special in the first place. If anything, there is still a sense that these characters are not just punch lines, that we should care about them and their feelings. Most sequels, especially sequels of reboots, tend to get sucked of all life entirely. Not with The Next Level. I am happy to say that it still has all of its mushrooms, heart containers, and life bars intact.
Rating: 8/10
Jumanji: The Next Level is now in theaters.
The film stars Dwayne Johnson, Jack Black, Kevin Hart, Karen Gillan, Nick Jonas, Danny DeVito, Awkwafina, Danny Glover, Rhys Darby, Alex Wolff, Ser'Darius Blain, Madison Iseman, and Morgan Turner.
---
Trending Now