Celebrating Star Wars: 'The Empire Strikes Back' – The Sequel We Deserved
Posted On December 16, 2019
---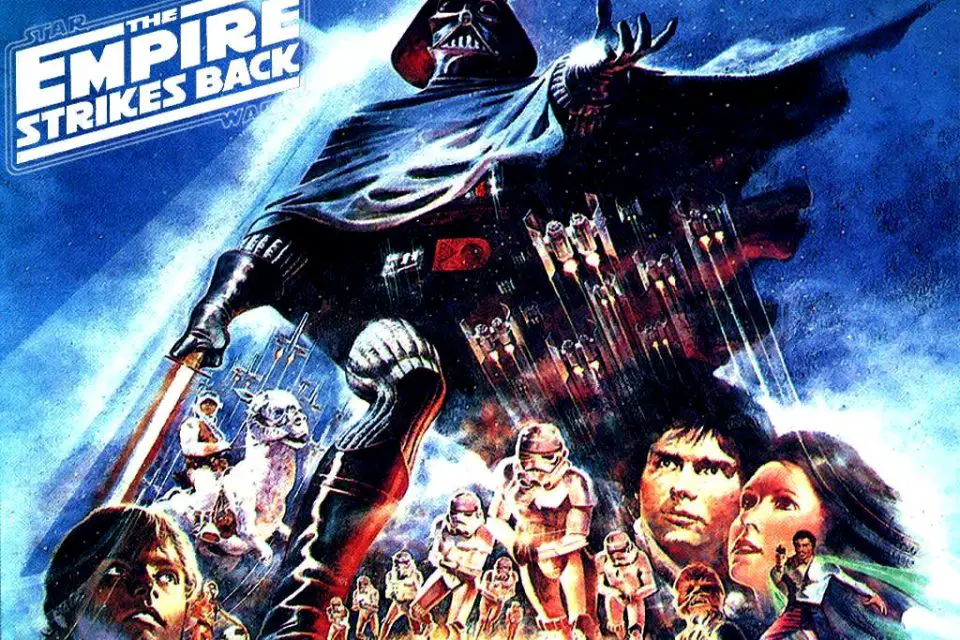 As we approach the end of the Skywalker saga with Episode IX: The Rise of Skywalker, we here at Full Circle agreed it was time to take a look back. Every day until The Rise of Skywalker's release, we'll be discussing every single theatrical project in the Star Wars franchise, in canonical order. This time, we will be covering the first Star Wars sequel to be released: The Empire Strikes Back.
To tell you the truth, it has been quite some time since I last watched the Original Trilogy. But after rewatching The Empire Strikes Back, it strangely felt similar to remembering how to ride a bike again. At first, you hesitate, but once you get back on, it's just like the good old days. More than anything else, that is what makes The Empire Strikes Back stand out among the rest.
The Empire Strikes Back takes place three years after A New Hope where our characters have built a new Rebel base. Unfortunately, it does not take long for Vader to find the base and attack them. This forces the Rebels to leave with Princess Leia (Carrie Fisher) escaping with Chewbacca (Peter Mayhew) and Han Solo (Harrison Ford) in the Millenium Falcon. As for Luke Skywalker (Mark Hamill), he is on a journey all his own. It is here that he learns the ways of the Force. While this is happening, Vader attempts to track him down with the Imperial Fleet.
Princess Leia is one amazing and inspiring character through The Empire Strikes Back. Despite being a princess, she is leading the Rebel Alliance on a new base without any help. If that is not the most badass thing you have heard a princess do, then I do not know what is. One would think that she would not work in a film like Star Wars. But in a refreshing twist, she actually proves herself as a fundamental element to the series. She has inspired young girls of multiple generations and it's crazy to see her rise up the ranks in newer installments. Carrie Fisher at the time brought her own charisma to the role and I can't thank her enough for that. Bless her soul.

The film really starts rolling when Luke crashes onto the Planet where Yoda is. Yoda is the Jedi master that Luke was told by Obi-Wan Kenobi that would train him to be a true Jedi. This is really a defining moment for Luke. Luke's struggle with Yoda's way of teaching comes from how he is conflicted with the good side and the bad side. Learning that Vader himself was once Obi-Wan Kenobi's apprentice makes him question the Force. When Yoda asks more of Luke, he believes it to be impossible but Yoda tells him that is the reason he fails. Once Luke realizes what the Force truly is, he begins to understand. That is when he sees Leia and Han in trouble through his own visions.
Despite warnings from Yoda and the spirit of Obi-Wan Kenobi to not go, Luke goes to save his friends. This really represents Luke's character because even though he knows the risks of turning to the Dark Side, he takes it because he wants to save Leia and Han. This is when he becomes a character who wields the lightsaber in the ways we have seen it and uses the Force in the ways it should be used. If A New Hope was about Luke's beginnings, The Empire Strikes Back is about Luke choosing his future.

Without a doubt, the last thing to mention is that emotionally stirring climax. Imagine yourself in a movie theater back in 1980 when Vader makes his shocking claim to Luke. I know for a fact I would have fallen out of my seat. It is a debatable claim, but there's nothing more game-changing in a Star Wars film than this moment here. In this scene, Luke hears a possible truth from the antagonist and still chooses to use the Force for the better good. Simply put, this character choice is what makes this scene worthy of the praise it has received since its release.
For all of these reasons, The Empire Strikes Back is the most impressive installment of the Original Trilogy. It may not be my personal favorite of the bunch, as A New Hope provides such a strong beginning to Luke's story. Still, there is a lot to love, especially as a story about choosing your own future. If nothing else, it is a source of inspiration for filmmakers of all generations, which is a feat only the best of the best have achieved. – Jacqueline Lainez
Rating: 9/10
The Empire Strikes Back is available on Blu-Ray, Digital HD, and Disney+.
The film stars Carrie Fisher, Mark Hamill, Harrison Ford, Billy Dee Williams, Anthony Daniels, Peter Mayhew, and Frank Oz.
---
Trending Now