Kevin Conroy Would Love To Appear In A Live-Action 'Batman Beyond' Project
Posted On December 4, 2019
---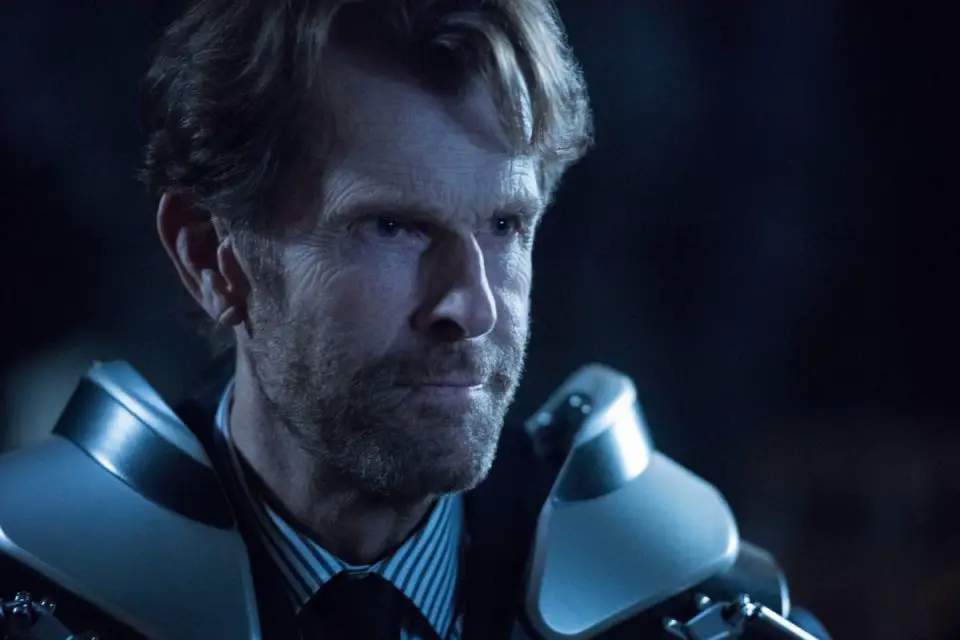 Set to make his live-action debut as Batman in The CW's Crisis On Infinite Earths event, Kevin Conroy already has his eyes on another iteration of the Dark Knight. In a recent interview, the iconic voice actor revealed that he would want to portray an elderly Bruce Wayne in a Batman Beyond adaptation.
While speaking with ComicBook.com, Conroy made it clear that he would jump at the opportunity to bring another version of Batman to life:
"Wouldn't that be awesome? That would be so awesome. I was thinking that as I was doing this, that I'm kind of inhabiting Old Bruce Wayne from Batman Beyond. He's not that old — Bruce Wayne in Batman Beyond is like 80. He's not that old in this but he is as limited in his ability to be physical in this. He's not fully able-bodied. In that sense he's like Old Bruce Wayne in Batman Beyond. And I was using the voice, actually, from Old Bruce Wayne from Batman Beyond. I was thinking, it would be great to do that. I would love it."
Conroy began voicing the Caped Crusader in Batman: The Animated Series, which ran from 1992-1995. In the years that followed, he would reprise his role in various projects, including Justice League, Static Shock and Batwoman. In Crisis, Conroy will play a version of Bruce Wayne from the Kingdon Come universe, based on the miniseries by Mark Waid and Alex Ross.
Would you want to see a live-action adaptation of Batman Beyond? Is Kevin Conroy the right actor to bring the elderly Bruce Wayne to life? Let us know in the comments below!
Here is the full schedule for Crisis On Infinite Earths:
Supergirl: Sunday, Dec. 8 at 8/7c
Batwoman: Monday, Dec. 9 at 8/7c
The Flash: Tuesday, Dec. 10 at 8/7c
Arrow: Tuesday, Jan. 14 at 8/7c
DC's Legends of Tomorrow: Tuesday, Jan. 14 at 9/8c
—–
Did you enjoy this article? If so, consider visiting our YouTube channel, where we discuss the latest and greatest in pop culture news. Recently, we reviewed the finale of DCU's Titans Season 2. Check it out below:
---
Trending Now