Full Circle Flashback: 'Donnie Darko' Spoiler Review
Posted On December 2, 2019
---
This review is intended for readers who have seen the cult classic Donnie Darko. Reader beware, you are in for a spoiler review!
I am not sure where to begin with this movie. Normally, I would start this review with a hook, but what would such a statement look like? At first, I wanted to write about a car accident that I saw on the morning of November 2nd, 2019. The fragile circumstances of car accidents disturb me. If I had woken up a few seconds earlier, then it could have been me. Those very seconds could have propelled me a few meters towards the same fate I had witnessed. Maybe…
Then I thought about how tragedy can be sewn into our lives from birth, how every single decision leads us further and further into the unknown. How many coincidental decisions would it take for me to be in the same car accident I have just described? Would my entire life lead up to that moment, or would the sequence of events start the morning of? I don't know, and I am okay with not knowing.

I may not have all of the answers to Donnie Darko, but I do know how it made me feel. There is wonder and whimsy here that is about as intoxicating as a sun-quenched daydream. It is like taking your entire day-to-day routine and offsetting reality with a fraction of an inch. You might notice something strange, but it is difficult to place your finger on it, such is this movie's otherworldly weirdness.
Before we get into Donnie Darko, I have to disclose its secrets. These secrets can all be found in the official 'walk-through' of this movie in Roberta Sparrow's fictional novel The Philosophy of Time Travel. Here is my best attempt at summary:
Donnie Darko is about time travel. The beginning and ending of this movie take place in the primary universe. When I say the beginning, I mean everything before the 747 jet engine crashes into Donnie's room. And when I say the end, I mean everything that happens after the jet engine crashes into Donnie's room a second time. Everything in between takes place in a tangent universe. The tangent universe is "highly unstable, sustaining itself for no longer than several weeks". This makes sense, the story takes place during 28 days. Though, it is unclear what might have caused the tangent universe on October 2nd. I would like to think of it as Final Destination. Donnie cheated death when he was sleep-walking, and this created a blip, thus disrupting the order of things.
Donnie is the chosen one. His mission is to take the 'artifact' from the tangent universe, and guide it back to the primary universe. What is the artifact? It is the 747 jet engine. Supposedly, the 747 jet engine makes the tangent universe unstable, it could potentially trigger the end of the world. How come? Well, since there is a primary universe and a tangent universe, there must also be two 747 jet engines. It is a glitch, and there should only be one so that Donnie can close the unstable tangent universe. Life is all about balance, equilibrium, homeostasis. You cannot have balance if your scale tips too much to one side.
Since Donnie is the chosen one, he must have superpowers, right? Right! Gretchen was correct. If you have a cool name, you must have powers too. Donnie is strong. He slashed an ax straight through the head of a bronze statue. Donnie also has telekinesis. He uses this power to send the artifact back to the primary universe at the end of the movie. But Donnie is not made aware of any of this at the beginning. He only comes to this realization later.
So what is with Frank the time-traveling bunny? Frank is dead in the tangent universe, he has already been shot in the eye. His role is to guide Donnie through his mission. He gives Donnie clues, suggestions, and even saves him from dying. Gretchen is also dead in the tangent universe, she also guides Donnie. For example, she fell asleep during Evil Dead so that Donnie could set fire to Patrick Swayze's house. Nobody puts baby in a corner, huh? But also, who falls asleep to Evil Dead? It does not make much sense.
Not only do the dead play a role in Donnie's mission, but the living do too. Essentially, everyone in the tangent universe has to guide Donnie through a particular sequence of events that will allow him to fulfill his mission. So yes, Seth Rogen's line: "I like your boobs" was in some ways one small factor in Donnie saving the universe.

Enough lore, let's get back to the focus of the review. Donnie is a punk rock teen and passionate defender of smurf asexuality. Like with any high schooler, Donnie's intentions are always good, even if he is clumsy at expressing them. Only a naive teenager like Donnie would ever happily admit to an attractive girl he barely knows that he also shares the "same emotional problems" as her abusive stepfather. It is a silly moment to poke fun of and laugh at, but there is some degree of truth. The sad thing about life is that we can only feel our own feelings and think our own thoughts. We are essentially trapped within our own heads. And only our words can underline the constellations we make up with each other. We yearn for connection by what we express, which is in itself art.

Richard Kelly has written a sensitive script that is gentle in its welcome for those that feel like Donnie. It feels like Kelly reaching out from the screen, holding your hand, and telling you: "I know what it is like, I have felt that way before, you are not alone". He understands that sometimes loneliness does not come from absence. Instead, we can feel loneliness when we are not understood. We can feel loneliness in crowds, even when our best friends, significant others, and family are all right there by our side. Sometimes our thoughts and our feelings can feel so subtle that there is not a single way for us to express them, not by music, writing, dancing, painting, or any form of art. That is loneliness, much like Donnie's fear of death.
But what makes Donnie Darko so pure an exercise in empathy is that we feel as if we understand him. Jake Gyllenhaal's performance lets us into Donnie's world intimately, so much so that his character has often been criticized for letting us too near. I get why some might feel alienated from his complete and utter vulnerability. But Kelly asks us to care about him and his messiness. Although we cannot be physically present with Donnie, we can at least try to be more in tune with others like him after the credits roll.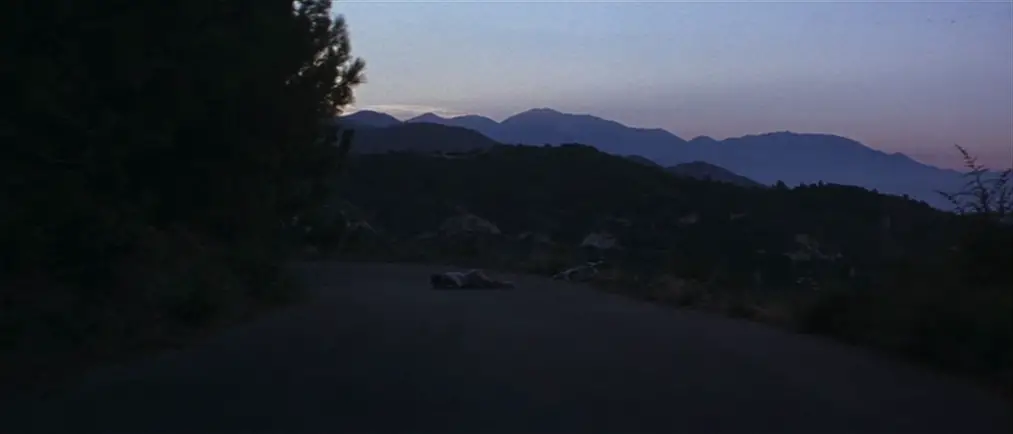 So what is Donnie Darko really about? It just might be about accepting the loneliness of death, knowing that "destruction is a form of creation". Donnie died for Gretchen to live, and I have a sinking suspicion that this quote from a legendary Detroit DJ named Frankie Crocker sums it up beautifully:
"May you live as long as you want, never want as long as you live. May you live to be 100, and me 100. But minus a day, so I'll never know nice people like you have passed away"
I first learned about Frankie on July 2nd, 2018. It took me all of those months and a practically infinite number of decisions, coincidences, and chances to get to this moment now. Right at this very second where I can happily say that Donnie Darko came at just the right time in that crashing ocean of timelines of my life. Is a long-gone Detroit DJ connected to Donnie Darko? Is J.R.R. Tolkien's phonetic observation of  'cellar door' connected? I don't know, I have no way of knowing how any of this traces back through history. But I do know that some of the most beautiful works of art are mysteries. And with great mysteries, come great discussions that will carry us for as long as we have liquid arrows to point into the uncertain future. –Daniel Hrncir
Rating: 9.5/10
Donnie Darko is available on Digital HD and Blu-Ray.
The film stars Jake Gyllenhaal, Jena Malone, James Duval, Drew Barrymore, Mary McDonnell, Katharine Ross, Patrick Swayze, and Noah Wyle.
---
Trending Now