'Last Christmas' Review: "Look For The Little Things"
Posted On November 7, 2019
---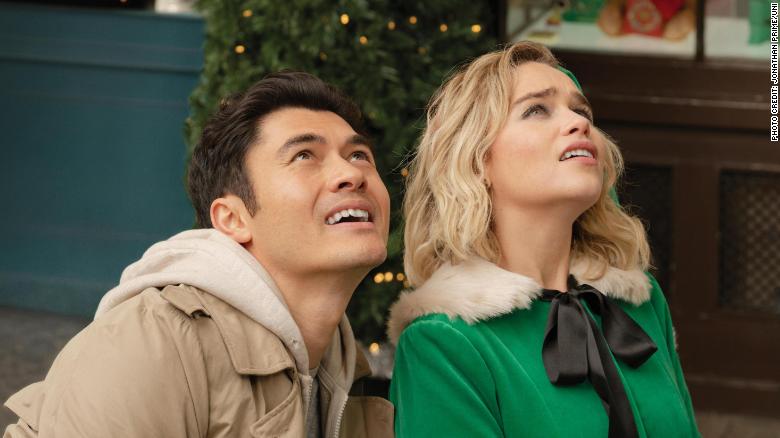 "Last Christmas, I gave you my heart" rings true for the Paul Feig-directed Christmas movie starring Emilia Clarke, Henry Golding, Emma Thompson and Michelle Yeoh. Set in London, Last Christmas takes you on the journey of the cynical Kate (Emilia Clarke), who's had one crazy life. She's on the verge of falling apart, when she meets Tom (Henry Golding), a free spirit who teaches Kate to enjoy the simple things in life. Inspired by the music of one ever-present George Michael, Last Christmas is a cute movie with a great theme, albeit predictable.
I am going to avoid major plot details. Last Christmas invokes a great theme of learning to heal after trauma. But it does so through a unique twist that I've only seen before as a joke. I highly encourage going into this movie with a blank slate, as I found viewing the trailer exposes the twist. Trauma affects many people and the greatest struggle is learning how to heal and overcome the trauma. Brianna Wiest wrote a great article entitled "Trauma Is Not Your Fault, But Healing Is Your Responsibility" for Thought Catalog. The headline is what applies greatly to Kate here, as Tom teaches her our greatest strength is to "look up", by appreciating the little things. How you do that lies in you, and in this case, Kate starts helping those around her.

Clarke does shine in this movie, pulling a 180 from her time as Daenerys in Game of Thrones. It's great to see her be able to take a different movie role and differentiate herself from her standard, confident leader role. She pulls off the goofy cynicism quite well. She doesn't have quite as much chemistry with Golding as I would like, but certain scenes are better than others. Golding, after a breakout year in 2018, is just as charismatic here as he was in A Simple Favor and Crazy Rich Asians. He plays off the twist quite well, building his work towards the apex of the film. Yeoh is a hit as Santa. I loved every scene she was in!
The music is quite good. As someone who doesn't typically listen to George Michael, I've been listening to him nonstop for the past 24 hours since I saw Last Christmas. With Emma Thompson co-writing the screenplay, producing, and playing a role, she pulls out all the stops. The comedy is mostly well played and well-timed. Clarke has issues, but the jokes aren't there to make fun of her issues, and for that, I do have appreciation. I could have done with less comedy, but rom-coms are just as good as pure romance movies!

While I did want a romance, I do appreciate the overall theme. Kate learns to love herself just as much as she relearns to think outside of herself. Her medical trauma surrounds her, and at first, she's unsure of how to put herself back together. Last Christmas is a cheesy romance, with agape and philautia love in mind instead of eros. Kate's relationships strengthen as she relearns to care for others, and as she learns, she gets stronger herself. It's an ideal more of us should implement in our lives. Sometimes that is the biggest move we can make to improve our own selves.
I did leave the movie almost crying because I did absolutely love the concept and its implementation. It reminds me of how I feel when I volunteer or listening to others to help them solve their problems. But while I think this movie is absolutely cute, it is not without its flaws. I wish the chemistry between Golding and Clarke was stronger, as they are the two leads. The twist is predictable, especially after seeing the trailer. But Clarke is accurately the shining star of the film, playing Kate utterly fantabulously. Last Christmas' defining attribute however, is the overarching theme; we better ourselves caring for others. And if that's not a wonderful theme for this holiday season, I don't know what is. – Katie Gilstrap
Rating: 7.5/10
In theaters this Friday, Last Christmas stars Emilia Clarke, Emma Thompson, Henry Golding and Michelle Yeoh.
---
Trending Now