'Jesus is King – A Kanye West Film' Review
Posted On October 30, 2019
---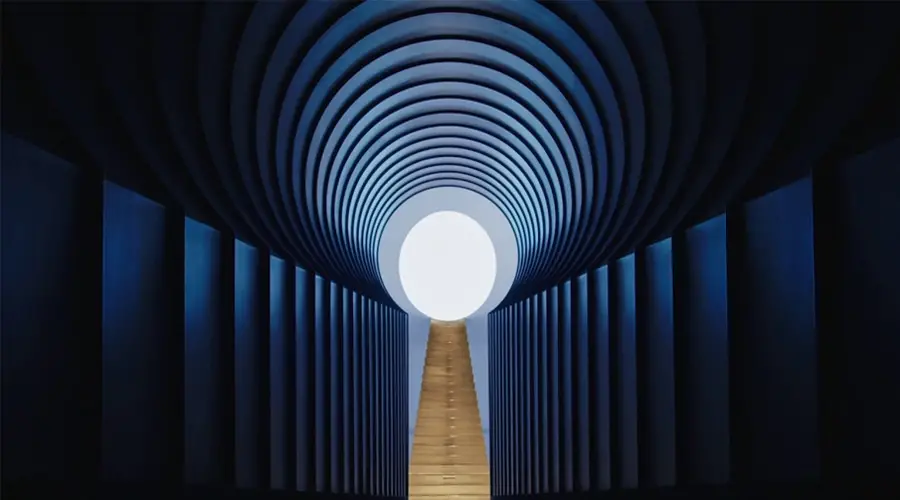 Jesus Is King is a 'documentary' whose concept was overseen by Kanye West, with direction by Nick Knight. I wouldn't really call Jesus is King a documentary, though. I wouldn't even call it a film. Rather, it is more of an abstract piece of art that reflects the mindset of West. Because of that, Jesus Is King is a very interesting and often surreal experience.
Visually experimental, it is a 30-something-minute gospel music experience. Mainly, the film expresses its creator's worship of Jesus Christ. Throughout West's 15-year career in rap, he has had his ups and downs: endless controversies, foolish blanket statements and his battles with mental health.
Throughout all of these bumps, rises, and falls in his career, one thing has been (somewhat) consistent. That being, his faith in Jesus Christ. From his hit 2004 single Jesus Walks to his "gospel album with cussing" The Life of Pablo, it's probably the only thing Kanye West has been consistent with.
So now, with his 9th album Jesus Is King, West makes his declaration of faith full blown. To go along with it is this film. Many have said it's just a marketing ploy for the album. I wasn't entirely sure what to expect going in. While it probably is a marketing ploy, if anyone knows how to make something deeper than that, it's Kanye West. Fortunately, Jesus Is King is unlike anything else I have experienced in IMAX.

The film's focus is on the Sunday Service Choir whose cultural impact has been felt this past year. The entirety of it is gospel fueled Jesus-centric songs. Filmed at the Roden Crater Observatory, we watch the choir make its way to a key-shaped hallway. There is an oval-shaped opening in the ceiling under which the choir sings. It's a truly beautiful sight to behold.
In the film, there is no real focus other than the gospel music and the choir. West himself only appears in a few moments. The juxtaposition of visuals was at the same time beautiful and jarring. Almost Kubrick-like its style, it feels truly abstract at times. A particular sequence where you can see the choirmaster and the swirling and beautiful sky above him was one of my favorite parts of the short film.

Jesus Is King, a visually striking film that personally resonated with me, may not be for everyone. Its stylistic approach and short run time may turn viewers off. Being a fan of West's work definitely helps when viewing this film. Gospel and choir covers of some of his hits are prevalent in Jesus is King, showing his turn to Christ-oriented attitude in music and film.
Throughout the film there are scriptures from the Bible in between the music and visuals. Keeping with the theme of the project, it works well with the flow of the film. Between his uncharacteristic lack of himself in a project and the focus on the choir and environment, this film shows that West is certainly in a different mindset. Moreover, the gospel-centric music that makes you feel closer to a higher power.

It wouldn't feel right to give Jesus Is King a grade, as per my usual reviews. Instead, I'll say this: the Gospel Choir experience of Jesus Is King is beautiful. It's deeply moving and one of the best experiments I've had in an IMAX theater. Its 30 minute runtime and abstract concepts and style of filmmaking merit it as its own thing that I am not sure I can compare to other experiences on the big screen in 2019.
The final shot of the film has West holding his infant son as he sings to him. It is a loving and heartwarming shot that reinforces the whole concept of the film. With Jesus Is King, Kanye West is in a new mindset, stepping into the shadows and putting something genuinely moving in the spotlight. – Ernesto Valenzuela
Jesus Is King is now available in theaters.
---
Trending Now