13 Slashers Through the Ages: 'Black Christmas' Review
Posted On October 20, 2019
---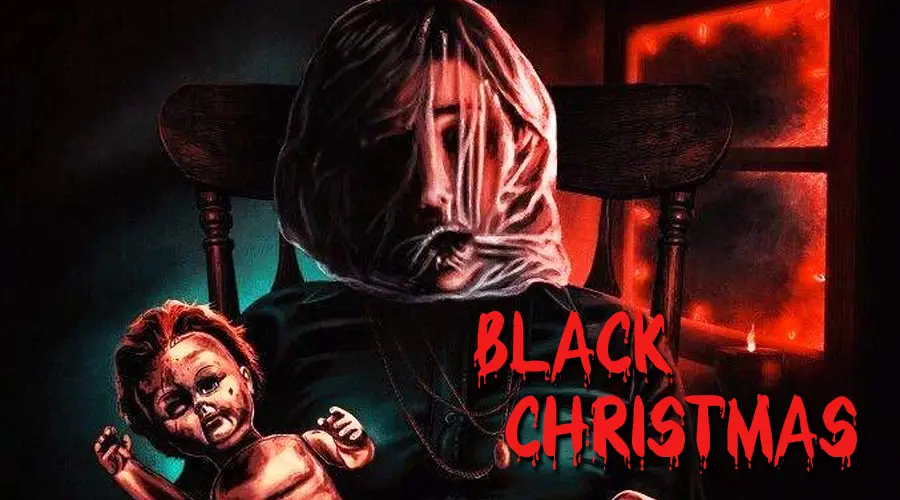 Between October 19th and Halloween, we at Full Circle will be celebrating 13 days of slasher movies. Tonight's program is a personal favorite of mine. Christmas may come after Halloween each year, but let's face it, Black Christmas came out before Carpenter's big slasher hit. Sorry, Michael! I hope you've been on your best behavior because we are about to take a sleigh on our way back to Christmas in 1974. 
A wind howls through the rustling buds on the trees. Everything is silent, but for this lonesome sound that carries with it the faint twinkles of laughter from many distant streets. You can just smell the cold as you stand florid in a beam of red Christmas light, and hold your breath in expectation for presents come morning. The taste of the communion host has not left your mouth. Even as a child, I understood it. I understood that there was something eerie about the happiest day of the year. It was a thought that followed me into bed and in my dreams. Where were those dancing sugar plums during those long nights when I waited in expectation for the sounds of footsteps from the fireplace?
Black Christmas is one of the most chilling slasher films ever made. The story is simple. We follow a group of sorority girls who receive sinister phone calls from a deranged killer. This all might sound rather predictable in retrospect, but Black Christmas is still unnerving to this day. There is a real sense of danger in this movie despite not having the blood and guts to prove it. And it is even stranger to think that Bob Clark also directed The Christmas Story (Can TBS play 24 hours of Black Christmas instead?)

All jokes aside, I am in love with the thought that Clark directed this movie. Not once does his direction ever sink from the weight of this being a horror movie. It may come as a shock, but there is a surprising lightness to the humor, as if we are experiencing our first Christmas all over again and it has not hit us just yet that sadness tinges the happiest of holidays. These character moments never feel misplaced either, you want them to occur. They offer some relief before the inevitable cut back to the shadows of the sorority house.
Laughter is another word for denial in Black Christmas. The jokes are all the funnier because of how frightening the scares are in this movie. Clark has this intuitive sense where he does not bother to explain really anything about the killer. Billy Loomis from Scream was right about one thing, "it is a lot scarier when there is no motive". Coincidentally enough, this movie also concerns another Billy, or at least I think that is his name. We do not ever actually see him much. While Michael Myers is associated with his mask, Billy, well… has much simpler, less obvious connections. Billy is tied to the shadows, to supposedly empty houses with multiple floors and hallways connected to deserted rooms, connected to empty closets and the finest nooks and crannies of space.

In other words, I have no reason to be afraid of a masked killer. I've never encountered a masked killer in my life. But I have experienced paranoia in knowing that there may be a total stranger in my house. Billy is connected to our most abstract fears, those that always linger in the framework of our minds, making him all the more omnipresent and real. And I have not even bothered to mention his 'voices' yet, all three of them. All three snarling, yelping, abuse-ridden voices that each have their own dark pasts. Billy's identity splits so finely between his multiple identities that there is no telling who he is or why he murders. I would like to think that he is the most terrifying killer of all slasher history.
And that partially comes down to how much we care for our final girl, Jess. She is a compassionate character for her friends, the type of heroine that recalls a quote from Montaigne: "Lend yourself to others, but give yourself to yourself". What I mean to say is that she balances her sensitivity for others with respect and intelligence for herself. In one subplot, we learn that she is pregnant and plans to get an abortion, but her boyfriend refuses. This moment in the film could have been vastly simplified or substituted with another storyline, but I am happy that Clark went for it. There is so much maturity in the writing that it transcends all the preconceptions and beliefs you bring into this film for the sake of pure empathy. Isn't that what art is all about?

Black Christmas is art. Bob Clark has captured the essence of Christmas so beautifully, that it might seem as if you can hear with each passing step the sloshing of snow compacted into water and the warm buzz of Christmas lights splaying all sorts of colors into the white. It is because of this holiday's peaceful atmosphere that dread can feel so palpable, and why I consider Black Christmas to be so intensely frightening. There is fear in knowing that what is safe, actually isn't. It's like taking a familiar verse and staggering it with ellipses. 'Twas the night before Christmas, when all through the house, not a creature was stirring not even a… And then you hear a phone call ring.
Rating: 10/10
Black Christmas is available on Digital HD and Blu-Ray.
The film stars Olivia Hussey, Keir Dullea, Margot Kidder, and John Saxon.
---
Trending Now