First Official Look At Tom Cavanagh As Pariah In 'Crisis On Infinite Earths'
Posted On October 14, 2019
---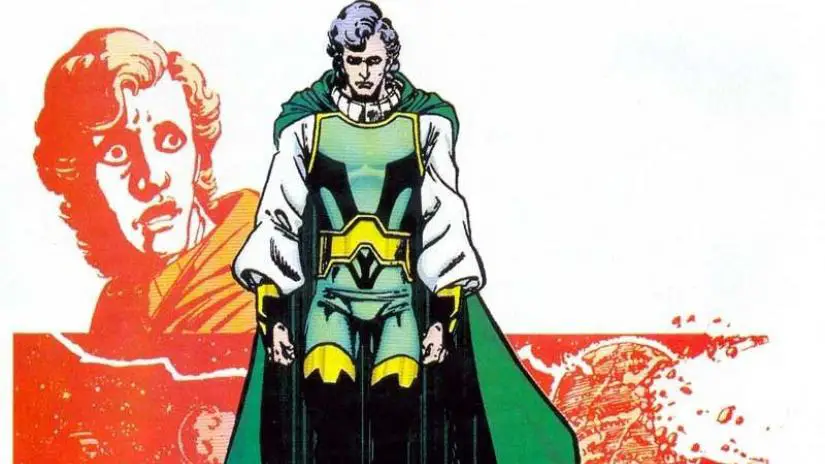 The Arrowverse is heading towards a crisis. The multi-series shared universe's annual crossover event is shaping up to be the biggest, most impressive one yet. Today, the official first look at The Flash actor Tom Cavanagh as Pariah has been revealed by KSiteTV.
Take a look at the full image below.
This look is almost identical to the character's costume in the comics. It is always refreshing when live-action adaptations have a direct call back to the source material.
During this summer's San Diego Comic-Con, The Flash showrunner Eric Wallace spoke on Cavanagh's expanded role in this year's crossover event.
"As part of Crisis on Infinite Earths crossover, not only will Tom be playing the two characters we heard here, he will also be playing Pariah as part of the crossover," Wallace said. "He works for the Anti-Monitor… In the original miniseries, it's Pariah who is very much integral in releasing the Anti-Multiverse. For Tom to play such a pivotal character… it's just going to tear your guts out and make you cry."
Cavanagh has been a part of the Arrowverse since the first season of The Flash. He has been a staple of the program as a bevy of variations of Harrison Wells and the Reverse-Flash. He has also stepped behind the camera and directed a few episodes of the series.
Within the pages of DC Comics, Pariah (real name Kell Mossa) was one of the greatest scientists from his version of Earth. His Earth soon became the target of The Monitor and was destroyed. He was saved by The Anti-Monitor and given abilities to travel throughout the multiverse. A new version of Wells turning out to be Pariah in the Arrowverse makes sense given the fact that he is constantly the smartest person in the room.
What do you think of the look? Are you looking forward to Crisis on Infinite Earths? Let us know in the comments below!
Here is the full schedule for Crisis On Infinite Earths:
Supergirl: Sunday, Dec. 8 at 8/7c
Batwoman: Monday, Dec. 9 at 8/7c
The Flash: Tuesday, Dec. 10 at 8/7c
Arrow: Tuesday, Jan. 14 at 8/7c
DC's Legends of Tomorrow: Tuesday, Jan. 14 at 9/8c
---
Trending Now