'Crisis On Infinite Earths' Set Photo May Confirm Major Fan Theory
Posted On October 7, 2019
---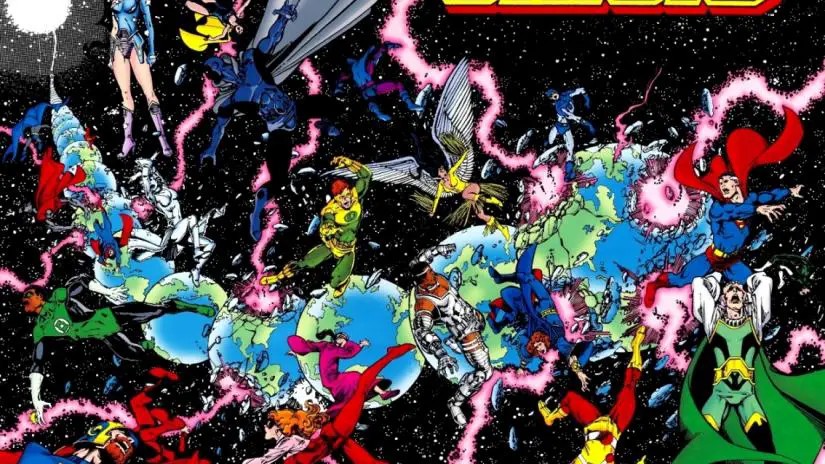 The CW's epic Crisis on Infinite Earths crossover is currently filming, and with that comes many leaked set photos. Now it seems some recently surfaced images may have confirmed a major fan theory about the Arrowverse.
For some time, fans have theorized that the Crisis will merge the different earths of The CW shows into one singular world, seemingly uniting the universes of Supergirl, Arrow, and Black Lightning. For the most part, this has appeared to be a longshot, but new set photos may prove otherwise.
On the set of Supergirl's episode of the crossover, individuals who witnessed the filming revealed some details. According to Canadagraphs, a scene was shot featuring hundreds of extras moving towards a "spaceship" while someone could be heard yelling into a megaphone "No need to panic, Supergirl and Superman are working hard to save this planet." Based on this and other details provided by Canadagraphs, it sounds as though the planet is being evacuated in the wake of the Crisis. 
NEW BLOG#Supergirl scenes for #CrisisOnInfiniteEarths with Supergirl cast and a guest appearance by an #Arrow recurring guest star in a new role, and #TheFlash star.https://t.co/S4wRwoJUy5 pic.twitter.com/R1iAU9frs0

— Canadagraphs (@canadagraphs) October 4, 2019
Within the Crisis on Infinite Earths comic event, DC decided to eliminate their multiverse in favor of one single unified Universe. When this year's CW crossover was announced to be adapting the iconic storyline, many fans began to theorize that the event would do the same for the Arrowverse's multiverse.
By combining the different universes into one, this would make crossovers between the shows much easier on the writers, with potential crossovers all that much easier. It could also help ease the potential formation of a sort of Justice League with all the Arrowverse heroes able to participate.
READ: 'Crisis On Infinite Earths' Photo Shows Harbinger Meeting Arrowverse Hero
What do you think of these set photos? Will they unite the worlds in the crossover? Let us know in the comments below!
Here is the full schedule for Crisis On Infinite Earths:
Supergirl: Sunday, Dec. 8 at 8/7c
Batwoman: Monday, Dec. 9 at 8/7c
The Flash: Tuesday, Dec. 10 at 8/7c
Arrow: Tuesday, Jan. 14 at 8/7c
DC's Legends of Tomorrow: Tuesday, Jan. 14 at 9/8c
—–
Did you enjoy this article? If so, consider visiting our YouTube channel, where we discuss the latest and greatest in pop culture news.
---
Trending Now