Character Breakdowns For Hulu & Marvel's 'Helstrom' Series Revealed
Posted On October 1, 2019
---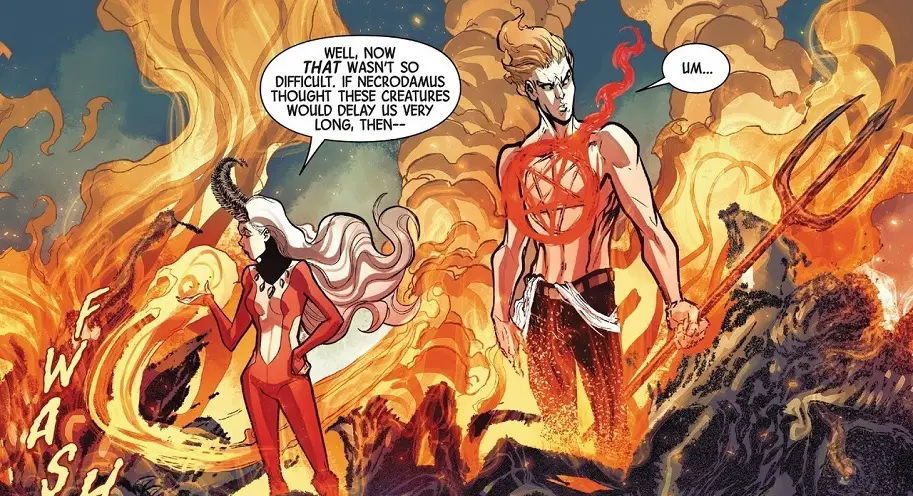 It was recently reported a few days ago that Hulu was not moving forward with its previously announced Ghost Rider series. However, the streaming service is staying in business with Marvel Television with its Helstrom series. As first reported by The DisInsider, casting calls have provided a peek into some characters appearing in the show.
Take a look at the character breakdowns below.
[ MARDUK ] 30s-50s: Ana and Daimon's father. A notorious serial killer who seemingly came back from the dead after being shot in the head.
[ MR. CAVALLO ] 30s-40s: seek Ana and Daimon's help after his son exhibited traits of "demon possession."
[ CARL ] 40s-50s, Black: an old friend of Ana. Call ber to investigate a strange murder case after three bodies were found in the desert.
READ: Live-Action 'Ghost Rider' & 'Helstrom' Series In The Works At Hulu
Within the pages of Marvel Comics, Marduk is the name of the god of wisdom and the sun in Sumerian mythology. He has the ability to take souls of mortals he has made contact with. However, Mr. Cavallo and Carl do not immediately ring any bells in terms of who may provide inspiration for the characters.
Marvel's Helstrom will focus on Daimon and Ana Helstrom, the son and daughter of a powerful serial killer. The siblings will try their best to get along as they work to track down the worst humanity has to offer.
What do you think of the news regarding Marvel's Helstrom series? Are you going to watch the show on Hulu? Be sure to sound off in the comments below!
---
Trending Now