Rumor: Marvel Studios Still Wants To Use A Ghost Rider In MCU Films
Posted On September 23, 2019
---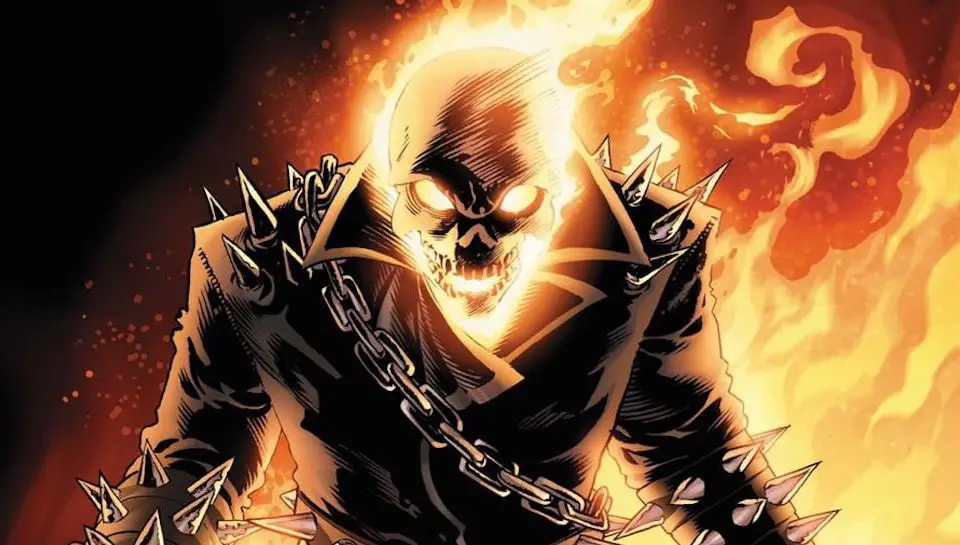 If Kevin Feige has his way, there may be more than one live-action Ghost Rider in the future. According to insider Daniel Richtman, Marvel Studios still wants to bring the classic comic character to the big screen.
Earlier this year, Hulu announced they were developing a TV series that would focus on Gabriel Luna's Robbie Reyes, who took up the Ghost Rider mantle in 2014. Though Luna began portraying the character on ABC's Agents of S.H.I.E.L.D., the streaming show will be an all-new version of Reyes, just with the 36-year-old star still in place.
"The good news is people love Gabe, people love the way that character works, the feature film levels special effects – and the part that's really exciting is we'll push it further. It will have a little fun that folks will really dig," Marvel TV boss Jeph Loeb said while discussing the Hulu series.
READ: First Look At Angelina Jolie As Thena In Marvel Studios' 'Eternals'
With Reyes busy on Hulu, Marvel Studios would have the option of bringing a different version of the character into their films. The quintessential Ghost Rider, Johnny Blaze, is no stranger to the limelight as the character has appeared in two films, with Oscar-winning actor Nicolas Cage in the titular role. Blaze also made an appearance in an episode of Agents of S.H.I.E.L.D., so based on your opinion on if the series is MCU canon or not, he may still be out there.
Feige and co. could elect to use a more deep-cut character and go with Danny Ketch. First appearing in Ghost Rider vol. 3, #1 in 1990, Ketch was imbued with the powers of Ghost Rider after discovering a motorcycle bearing a mystical sigil. This iteration was almost identical to Blaze's, though his costume and bike had undergone some modernized tailoring.
Would you like to see a version of Ghost Rider appear in MCU films? Who would you want to play the iconic character? Let us know in the comments below!
---
Trending Now