'Titans' S2, E2: 'Rose' Review – "A Great Start to the Season"
Posted On September 18, 2019
---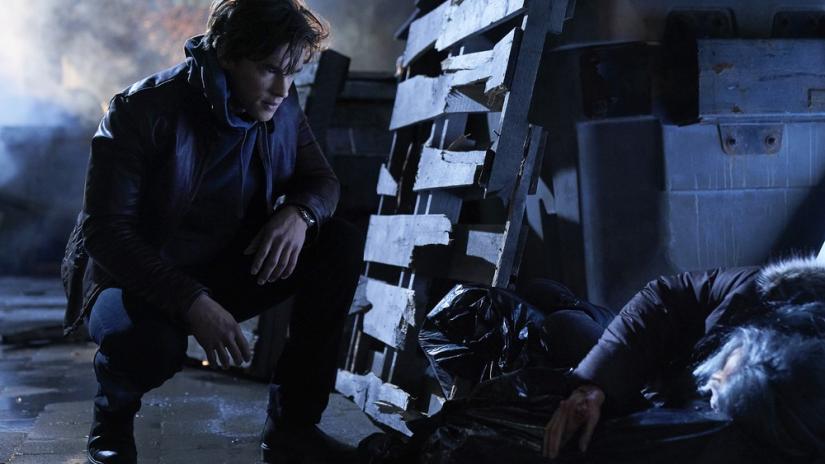 "Three months after their encounter with Trigon, Dick is hard at work training Rachel, Gar & Jason in Titans Tower. Meanwhile, the rest of our heroes attempt the next phase of their lives. Hank and Dawn retreating to Wyoming, while Donna and Kory are on the move, tracking down a rogue meta-human. However, this new normal is soon disrupted by old threats from the past and the emergence of a mysterious young runaway." – Titans S2, E2 'Rose' Synopsis
This is a non-spoiler review for the second episode of TITANS season 2. Check out our spoiler review HERE on our YouTube channel or catch up with our review of the first episode, 'Trigon', HERE.
'Rose' is a turning point for TITANS. The cinematography really looks a lot better in this episode, with the blue filter completely gone, and some shots looking like they came out of a movie. There are some sequences that still scream TV budget. But most of the action shots are beautiful, with the stunt work also incredibly superb.
Rose makes for the best character introduction in the show so far. While it does not show her background in detail, you can still end up connecting with her. She isn't shoved into this episode with the expectation we get her. From her first scene, the episode gradually builds her up. We know she's endured drama, and you can feel for her. Chelsea Zhang does some incredible work, and I can tell she's going to be a star.
The rest of the team goes through development all on their own. It has some backfilling from Season One, but also some transformation from what was in Season One. Starfire feels like a completely different character, with more personality. This could be from her time on Earth. But it also feels like the showrunners had more input into her character's design to incorporate more fire, more personality. Her new costume is phenomenal as well.
Overall, this is a great episode. It really makes me wish this was our pilot and left the rest of the show in the dust. It does feel very much like a soft reboot, and is opening the show up in new directions. The cast is really working well together. I still need to see more of Iain Glen as Bruce Wayne though, but I haven't given up on him yet. Curran Walters, I reiterate from my previous review, was absolutely needed as a series regular. Happy to see his influence on the show.
Rating: 9/10
The second season of TITANS is streaming on the DC Universe app now. Season 2, Episode 3: 'Ghosts' will be available on the application September 10th at 9 am EST.
The show stars Brenton Thwaites as Dick Grayson/Robin, Anna Diop as Starfire, Teagan Croft as Raven, Alan Ritchson as Hawk, Minka Kelly as Dove, Ryan Potter as Beast Boy, Iain Glen as Bruce Wayne/Batman, Chelsea Zhang as Rose Wilson/Ravager and Esai Morales as Slade Wilson/Deathstroke.
---
Trending Now