'Hustlers' Review: "A Box Office Finesse"
Posted On September 18, 2019
---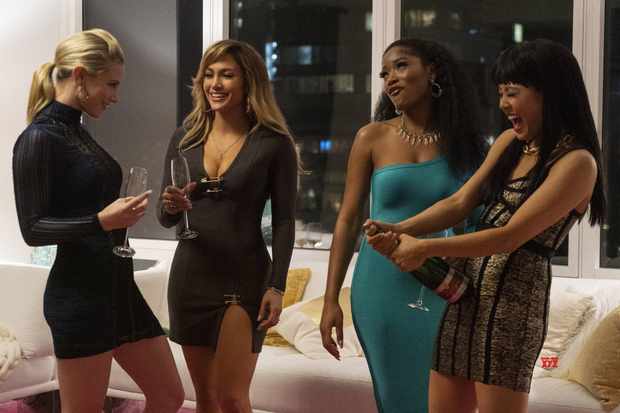 Films about powerful women or women in power are becoming the norm. It's a beautiful norm, and it's only getting better as the films grow. We've had Wonder Woman, Captain Marvel, and soon we'll have Black Widow. In this year alone, we have Andrea Berloff's The Kitchen, Olivia Wilde's Booksmart, the upcoming Charlie's Angels reboot, and so many more. These stories, original or not, have been unique in their own way. Turn the page to this weekend's newest box office hit, Lorene Scafaria's Hustlers.
This film, like all of the others, follows powerful women. Their story is different and unique in its own way. The film follows our main character, Dorothy/Destiny (Constance Wu), on her journey to becoming something or someone. She begins as the new girl at a strip club and has the fortune – or should I say misfortune – of being befriended by Ramona (Jennifer Lopez).

Ramona is a strong and confident woman. She takes Destiny under her wing and teaches her how to become strong and confident. Due to the recession of 2008 and things that come with life, the girls all go their separate ways until Destiny and Ramona reunite years later. Then, the age of scamming men begins. They start a scamming ring, and all goes so perfect until it doesn't. How does this all end? All I'm going to say is they end up becoming a front-page story in one of the biggest magazines in the U.S. The actual story is pretty insane.
Lorene Scafaria gave us an amazing film to go along with an amazing screenplay. I appreciate every aspect of her filmmaking in this movie. The cinematography is especially terrific. The club scenes mixed very well with the documentary-like scenes that show up every now and then. Todd Banhazl definitely did an amazing job.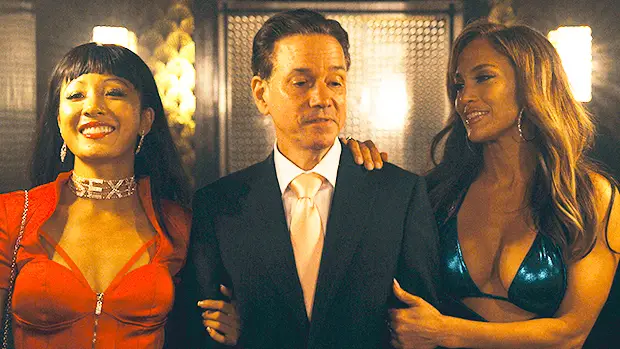 There was a nuance about it all, from the music fitting each year of the film to the clothes and cars. You could definitely see that Scafaria and company took the time to make sure each time stamp of the film was accurate. This type of dedication was necessary for this film. Imagine hearing Sicko Mode from Travis Scott in a club that's supposed to be in 2007, I'd definitely lose interest.
The cast, what isn't there to say about the cast? They carried the film, even when it occasionally steers off on a tangent. Jennifer Lopez was absolutely amazing, this is the best acting she's ever done. Wu, Lili Reinhart (Annabelle), and Keke Palmer (Mercedes) blessed us by being spot on with their character traits. Anytime Reinhart and Palmer were onscreen you just prepared for the chaos that was going to happen. Julia Stiles playing Elizabeth (Jessica Pressler) was well done. Also, while the appearances by Cardi B (Diamod) and Lizzo (Liz) are short-lived, I definitely appreciated each scene.

The interesting thing about Hustlers is that these women were more than just strippers scamming men. They were mothers, daughters, granddaughters, and sisters that were looking for a way out. Most of all, they were a family that was willing to do whatever it took to survive. The recession broke the back of America and created a system that created an insurmountable problem for the entire country. There's a lot to digest within this film. One thing you should always remember though, women will always be stronger than you think.
Personally, I think this may be one of the best movies I've seen so far this year. I love the story and the concept. A story of people having to get through one of the greatest rough patches in American history is always great. I could understand each move the characters made, whether I agree or disagree. Also, knowing the history of strippers and drugging men, it was pretty insane to see how prevalent it was all happening. People will do what they feel is necessary to survive though. As sad as it is, it's a harsh reality world wide. – Rascal F. Kennedy
Rating: 8/10
Have you seen Hustlers? Do you agree with the rating? Comment below with your thoughts!
Hustlers – Starring Jennifer Lopez, Constance Wu, Lili Reinhart, and Keke Palmer – is in a theater near you!
---
Trending Now