'Saved By The Bell' Sequel Series Coming To NBC's Streaming Service
Posted On September 17, 2019
---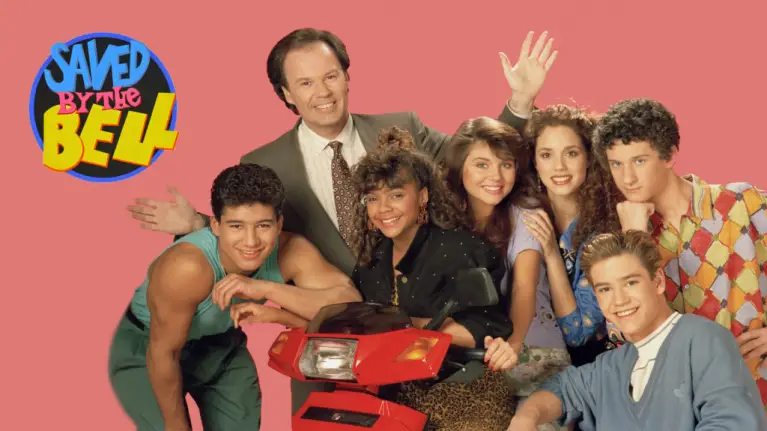 NBC is joining the streaming service war over the next year and the network is pulling out all the stops. It was announced today that the network has ordered a sequel series for the classic sitcom Saved By The Bell. 
The new series is set to feature a cavalcade of familiar faces. Series originals Elizabeth Berkley and Mario Lopez have already signed on to reprise their roles of Jessie and AC.  Mark-Paul Gosselaar is also in talks to return as Zack Morris.
Take a look at the synopsis below!
"The new straight-to-series comedy explores what happens when California Gov. Zack Morris gets into hot water for closing too many low-income high schools and proposes the affected students be sent to the highest-performing schools in the state — including Bayside High. The influx of new students gives the over-privileged Bayside kids a much-needed and hilarious dose of reality."
The original series is a cult classic. It ran from 1989-1993. This new series, however, will serve as the third sequel series. Previously, Saved by the Bell: The College Years & Saved by the Bell: The New Class had run on NBC throughout the '90s. The series has also spawned two feature-length films, Saved by the Bell: Hawaiian Style & Saved by the Bell: Wedding in Las Vegas. 
NBC's streaming service has officially been dubbed Peacock. It will feature a bevy of new content as well as the exclusive streaming of classic shows The Office and Parks and Recreation.
What do you think of the news? Are you looking forward to more Saved By The Bell? Let us know in the comments!
---
Trending Now