Full Circle Flashback: 'The Witch' – "Prayers Left Unanswered"
Posted On September 6, 2019
---
This review contains delicious spoilers
There is nothing more human than the universal struggle of good against evil. Nothing could be more fundamental to how we perceive the world around us. We could even look at this dichotomy from a Christian's perspective. God would not be God without the devil, the devil would not be the devil without God. But what if that wasn't the case? Imagine for a moment if our prayers did not reach heaven, or really, any place at all. Imagine if God abandoned us, or went completely silent, leaving us to fiend for ourselves against the evils of the world. Despair would be the only feeling left; the only feeling that could remind us of our lost humanity.
The Witch is a brutal film. Not because of gore, though there is a fair amount of it, but in what these characters have lost sight of as a family. It all begins in the year 1630, in the wilderness of New England. Beneath an empty, overcast sky is a family looking to start a new life after being banished from their old one. But it is not necessarily a new life brimming with hope and renewal as the term might suggest. What we have instead is a loss of faith after the mysterious disappearance of baby Samuel.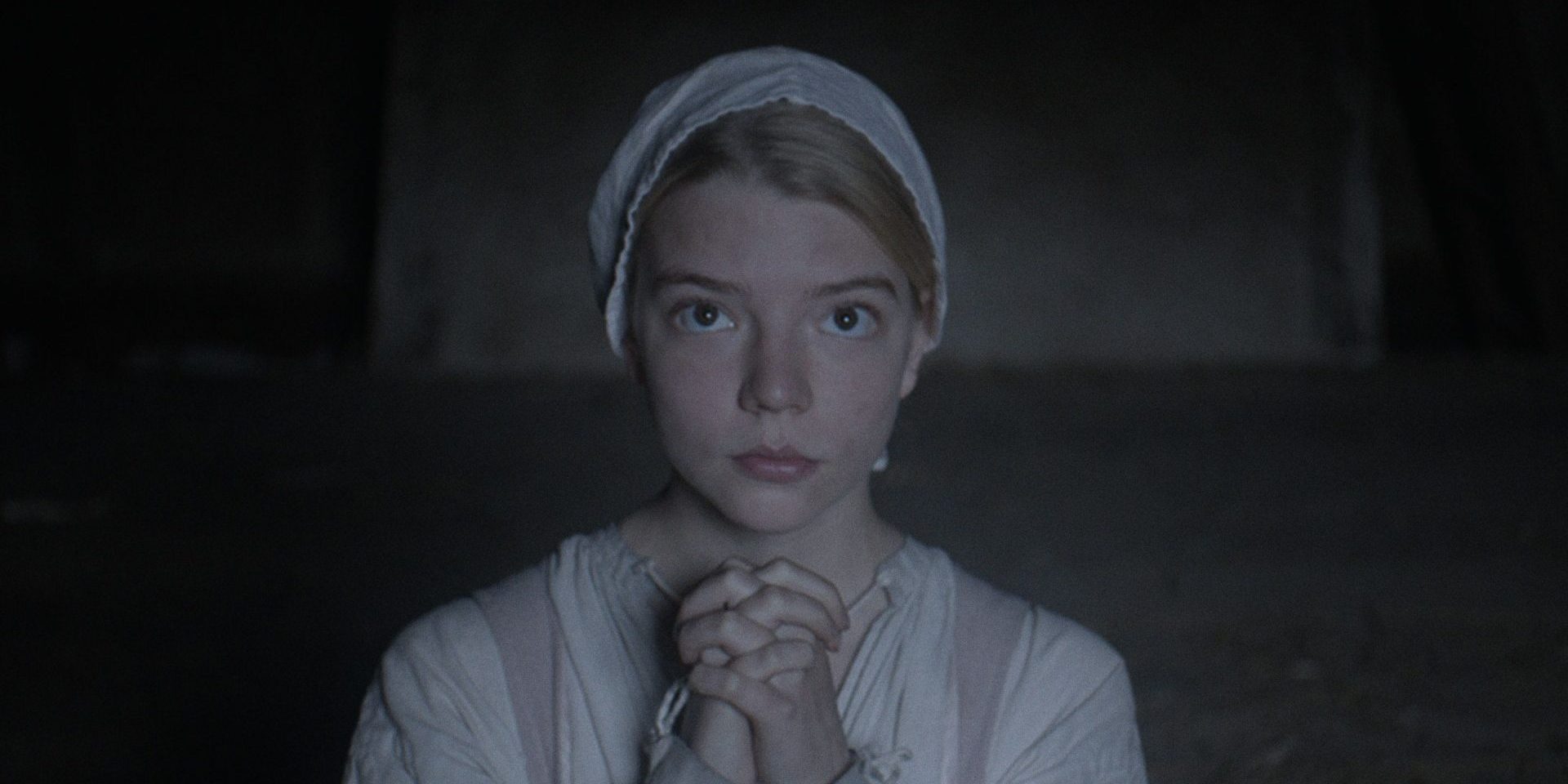 Tragedy always seems so senseless when it happens to those closest to us. We are not even spared so much as a clue as to why we were chosen to suffer. After all, it could have happened to anyone else more deserving of punishment, and maybe it should have. Who is there to blame, but God?
Katherine, the mother of Samuel, takes his death the hardest. She has to contend with her Puritan belief that unbaptized newborns, tainted with original sin, go to hell. Even her oldest son, Caleb, with all of his child-like wisdom has a difficult time understanding how such a decree could come from the same merciful God. Samuel is not even old enough to understand what 'sin' means… yet he will suffer, all the same. But he does not suffer at the hands of ambiguity. Samuel's killer is real, evil exists. The only thing left to prove is if God exists too.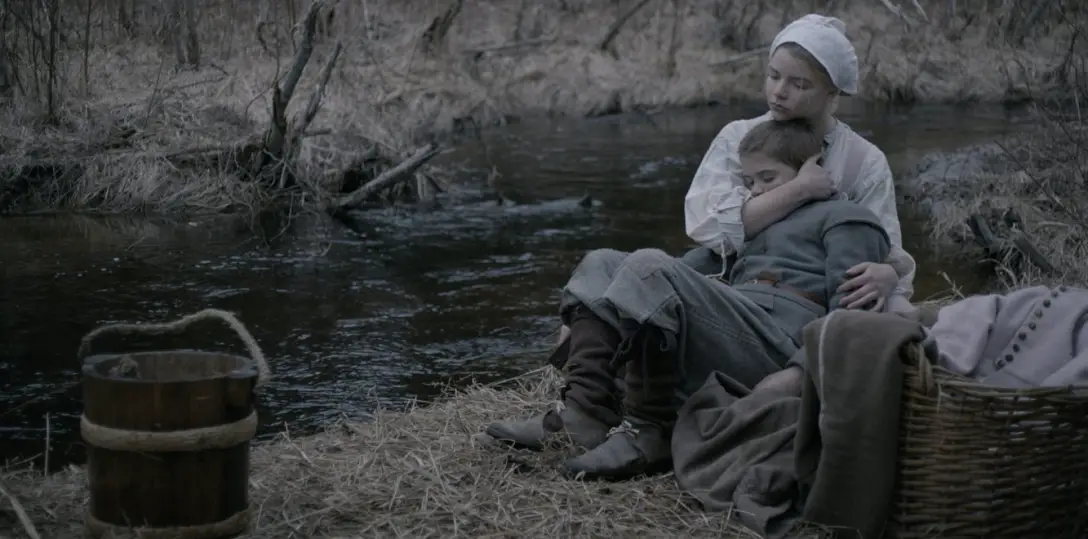 Despite The Witch's esoteric premise, this film is universal in the sense that we can empathize with these characters across centuries of time. You do not have to be Christian to understand this family's loss of faith. We can lose faith in ourselves, and in our ability to love. You also do not have to be fluent in the intricacies of Middle English grammar to understand what these characters are saying either. Like great Shakespeare directors, Eggers conjures emotional meaning not so much from the actual 'thees' and 'thous' of the language, but through the performances. He has essentially given life back to an archaic form of English, where every line of dialogue is felt by his actors, not simply recited.
Anya Taylor-Joy is one of the best examples of this vitality of 1630's New England. She plays Thomasin, the oldest daughter of the family, who is growing up before her family's watchful eyes. And I have to say, Joy gives an absolutely spell-binding performance as a young girl cloistered between the oppressive English morals of her lifetime and the damnation of her soul. Typically, coming-of-age stories center around a celebrated stage of adulthood, but you will not find that ideal in The Witch. Instead, Thomasin is reaching a stage in her life that is best left unacknowledged, unrecognized, discarded. Do you understand how hard that must be for a young girl to come to terms with her identity being considered unfit for her? That is one of the true horrors of The Witch.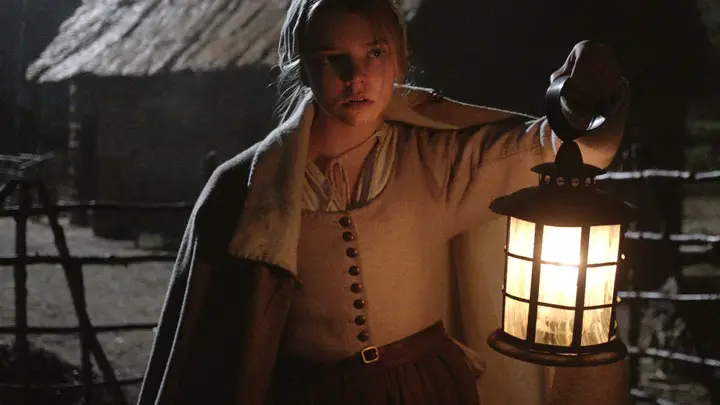 It should come as no surprise then that she becomes the scapegoat for all of her family's misgivings. Only later does she become subject to the dealings of an actual goat, but I digress. In a family so lacking of any love or sympathy for Thomasin, Eggers asks his audience to make up the difference in how much we care about her character. You would think that Katherine would be more understanding, but scripture has hardened her "love-ravaged" heart. She cannot find Thomasin in herself, she is only able to see a witch. Yes, Thomasin does become a witch. But her decision does not have a simple explanation. It would be too reductive to give her rites, and the complexity of her character one meaning. Eggers respects his audience too much to give us one, morally concrete answer because the world does not provide us with easy explanations either.
From a narrow, unsympathetic perspective, Thomasin is damned. By the books, I suppose that this could be the case. Another, more decidedly optimistic perspective might consider her decision to be empowering. Maybe, but we should also consider how much Thomasin has had to suffer to reach this final predicament. She has lost her entire family, and has absolutely nobody left to take care of her, making her Puritan life on earth a near impossibility. Does she have much of a option if she is left dripping in blood, all alone in the world without the faintest clue of misogyny in the world outside the forest? I am not sure if she does.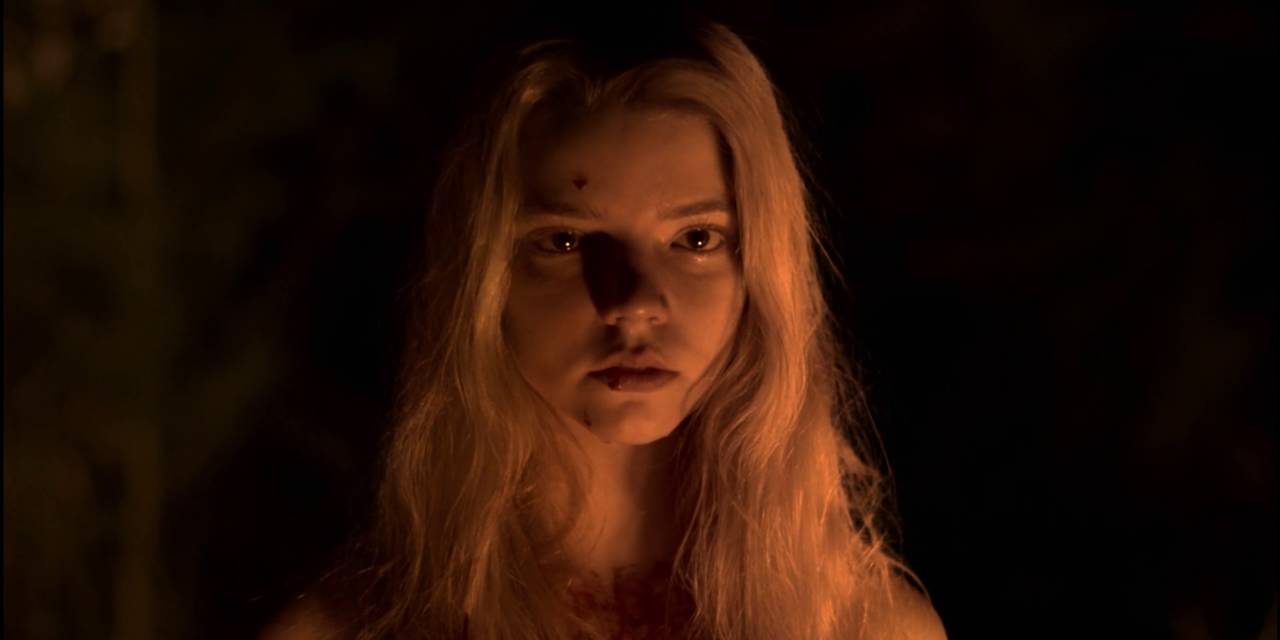 That is why this ending broke my heart, it left me shattered in warm spangles of torchlight. As the sparks of flame billow into the sky, so too does Thomasin in the forest. She looks the happiest that we have ever seen her, almost obliviously so. That is, until she lifts her eyes in the direction of the stars. We see it all in a flicker, like holding a flashlight underneath your chin during a scary story. There is something peculiar about light when it comes not from above, but from below. Just the angle of light alone can make the contours of a familiar face belong to a stranger's. And so it is with Thomasin, as we see her lifted into a sky devoid of heaven, like a wisp of incense heading up towards nothing. – Daniel Hrncir
Rating: 10/10
The Witch is available on Blu-ray and Digital HD.
The film stars Anya Taylor-Joy, Ralph Ineson, Kate Dickie, Harvey Scrimshaw, Ellie Grainger, and Lucas Dawson.
---
Trending Now