Idris Elba Wants To Return To The Marvel Cinematic Universe As Heimdall
Posted On August 14, 2019
---
Idris Elba has not closed the door on a possible return to the Marvel Cinematic Universe. The 46-year-old actor believes there's a way that his character, Heimdall, could return from the dead after the events of Avengers: Endgame.
Elba went on ABC Radio to promote his latest film, Fast & Furious Presents: Hobbs & Shaw. While he has not seen Endgame yet, he truly believes that there is room for Heimdall to return to the MCU. You can check out what Elba had to say about a potential return to the MCU, whether he's a part of Thor: Love and Thunder and the potential of joining a Disney+ series like Loki below:
"Of course! Listen, Heimdall is essentially part of the god family. So you know, he essentially could be alive. I'm just saying! I'm just putting it out there!"
The last time we see Heimdall was during the opening sequence of Avengers: Infinity War. Thanos had infiltrated a ship carrying Thor, Loki, Heimdall, Hulk and the remaining survivors of Asgard. Heimdall was badly injured during the event and called on the Allfathers to use his dark magic one last time to send a wounded Hulk back to Earth. Heimdall was then given the hero's death after being executed brutally by Thanos.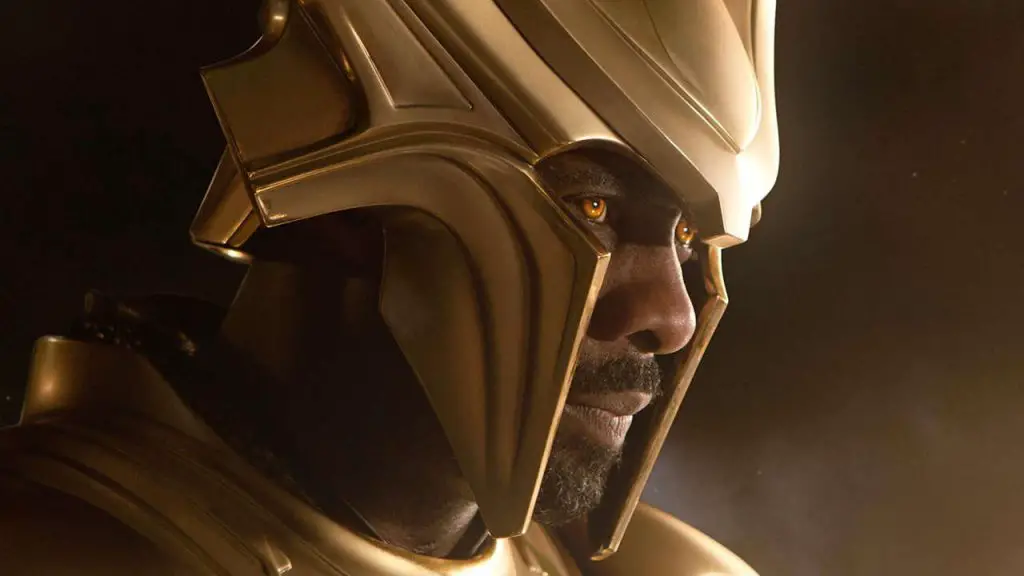 Elba had a rough start as the all-seeing God when he first joined the MCU, but then he became a fan favorite in Thor: Ragnarok leading up to Infinity War. He was finally enjoying being in the MCU, so it is understandable why Elba would be open to returning. You can check out the evidence that he provided that he believes Heimdall has the potential to return:
"The Heimdall character goes way back into, you know, the Thor [Norse God] mythology…And I'm sure there will be an interesting way to bring that alive. Of course, I would. Yes."
After the events of Endgame, time travel certainly has a spot in the MCU, but bringing back Heimdall would defeat the purpose that he served in Infinity War. Heimdall's death was one of the best deaths to occur in the MCU. But never say never as characters in the comics tend to never die.
Do you want Idris Elba to return as Heimdall in the MCU? Let us know in the comments below!
Fast & Furious Presents: Hobbs & Shaw is now playing in theaters everywhere.
---
Trending Now