'The Kitchen' Review: A Mob of Female Empowerment
Posted On August 10, 2019
---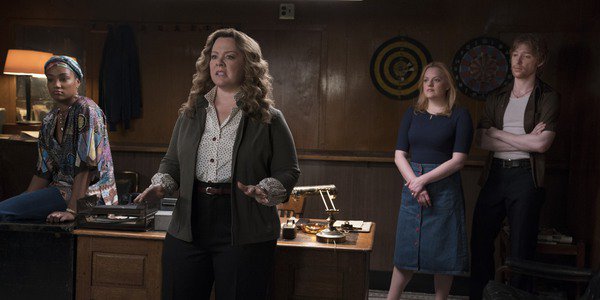 We often compare films in ways that are not fair to the cast or crew. We have created a culture where good films often get lost in translation. All of which is at the expense of our own personal bias and nostalgia. When the trailer for The Kitchen first released, undoubtedly many people including myself compared it to 2018's Widows. After all, Widows was such a phenomenal film that tackled so many social conversations much like The Kitchen. The difference between these films is that Widows is a heist film, whereas The Kitchen is a mafia film. The Kitchen also speaks to some very social conversations. The one true thing that these films have in common is feminism, and they portray it well.
The Kitchen is about three women as they take over Hell's Kitchen: Kathy Brennan (Melissa McCarthy), Ruby O'Carroll (Tiffany Haddish), and Claire Walsh (Elisabeth Moss). While their husbands Jimmy Brennan, Kevin O' Carroll, and Rob Walsh are imprisoned they are to be taken care of by mafia leader Little Jackie Quinn. Quinn gives the women a very small amount of money, and when asking Jackie if he can up the deposit, he gets upset. Ruby talks Kathy into slowly taking over Hell's Kitchen. The women methodically take over their neighborhood, but it comes at a price. They must take on the Irish mob, Italian mafia, and more to secure their spot as Queens of Hell's Kitchen.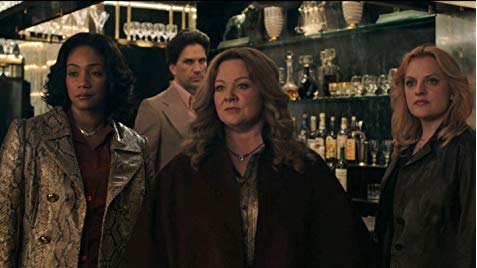 In 2019, I've noticed something: the power of feminism is shining in a lot of these films. The Kitchen is no different. The power these women show is fantastic, and so is their character development. First time director Andrea Berloff does a fantastic job displaying female empowerment throughout this film. Kathy and Claire have some very liberating scenes in this film, and that may be the best thing about this film. The fact that we've been seeing this wave of female empowerment continue in waves since 2017 is genuinely refreshing.
Several articles state that the film would be more empowering if the characters were more mean and snarky. In my honest opinion, you had three different versions of women in this film. Kathy is a caring individual who seeks to take care of everyone. Ruby is very mean, snarky, and intelligent. Claire is the pushover that had to liberate herself in order to reach her full potential. If they were all mean and snarky, they wouldn't have gotten anything done. Berloff created a relationship between three different types of women that only works because of how different they are. These types of criticisms are done by overlooking the point of why the women act the way they do.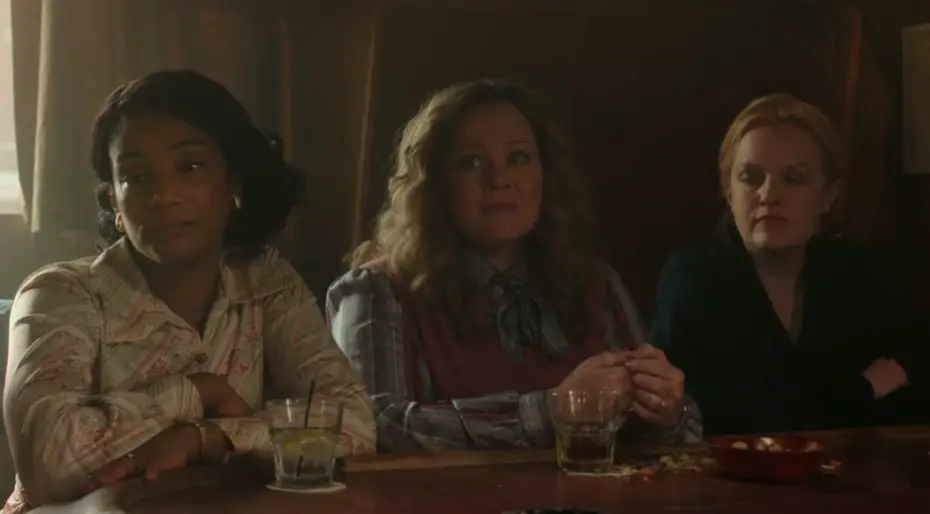 The highlight of the feminism in this film is the liberating experiences of Kathy, Ruby, and Claire. They all three have very liberating scenes that help with their film arcs. The scenes are very entertaining of course. There are scenes that we've seen in mafia films before, but this time, they're from the perspective of some very powerful women. As it turns out, this alternate perspective is what makes the scenes so powerful. We always see abusive spouse scenes, backstabbing, etc. from the man's point of view. Berloff using these same things from a woman's perspective is definitely something I can get behind.
For a film that is definitely one of female empowerment and liberation, it still does wonders with its male characters. Thanks to Berloff, the men in this film are not all stereotypes. There are definitely stereotypical attributes of men in the film, how some of us feel the need to dominate, and control things. The biggest example of this lies in the members of the Irish mob (James Badge Dale, Brian d'Arcy James, and Jeremy Bobb). As the husbands to these mob wives, they displayed every bit of toxic masculinity you can think of. Whereas members of the Italian Mob and Gabe O' Malley were more of the guys who didn't feel the need to dominate or control. They saw women as human beings and partners. With actors like Bill Camp, Common, and Domhnall Gleeson, they hold their own much like the other supporting actors.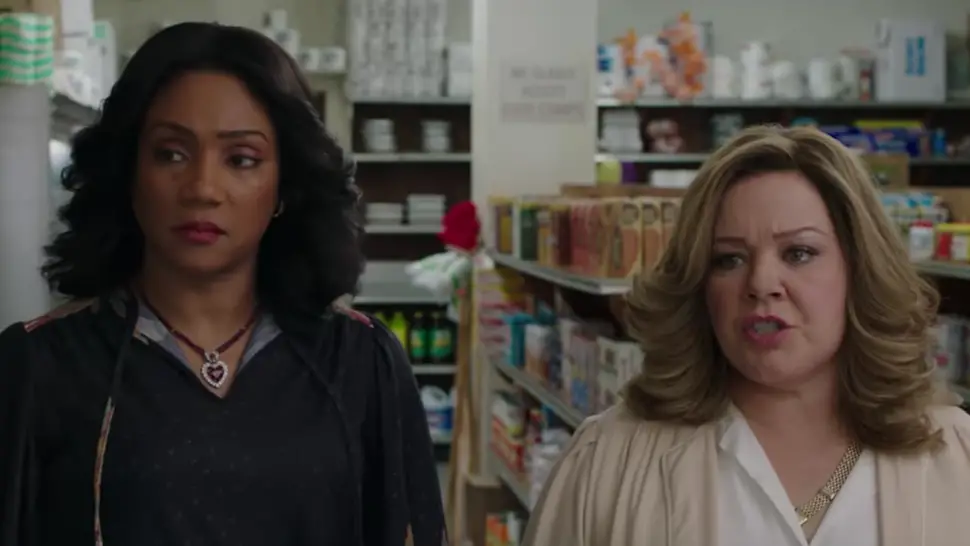 Overall, I thought this film was fantastic. McCarthy and Haddish definitely showed that they have range when it comes to film. Of course, there are quips and jokes throughout the film, and they manage to make them work. The fact that the film follows the mob/mafia film formula so well is why I loved it so much. No, it's not a Scorsese film, but it should be respected as a solid mob film. The underlying serious tone of the film survives through the jokes. When the tension is there, you feel it. If you haven't seen The Kitchen, please do. Like many other female-led genre films, this film is very important. But even more than that, it is just a terrific genre film in its own right.
Rating: 8/10
The Kitchen starring Melissa McCarthy, Tiffany Haddish, and Elisabeth Moss is in theaters now!
---
Trending Now