Fancasting Disney's 'Hercules' Reboot
---
We are currently in the midst of Disney's "rebootaissance." This year alone, we saw  reboots of the classic animated films Dumbo, Aladdin and The Lion King. Disney currently has anywhere between 10-20 live-action reboots in various stages of development. One reboot that has only been rumored is Disney's Hercules. We at Full Circle decided to fancast the movie before it moved forward.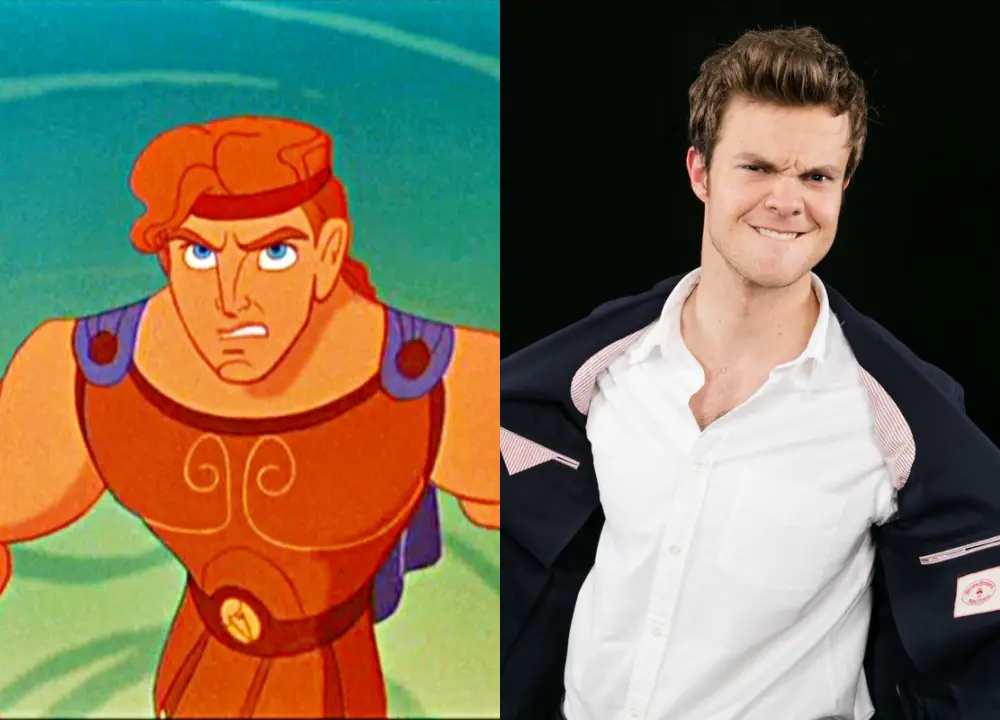 Hercules – Jack Quaid
The story of Disney's Hercules doesn't revolve around a super strong dude punching things for two hours. It's about a scrawny, yet strong, orphan who sets out to prove himself worthy of living amongst the Gods on Mount Olympus. Only after being trained by Philoctetes can Hercules complete the 12 Labors and return to his rightful home.
Jack Quaid is currently starring in Amazon's The Boys and it's easy to see shades of a pre-muscular Hercules. Quaid can add the lovable, goofy charm to the demigod, similar to how he was in the animated film. He would also have the opportunity to put on the muscles since Disney has been taking close to three years when developing these reboots. Then, once filming begins, the studio can digitally skinny-ize him similar to Chris Evans in Captain America: The First Avenger.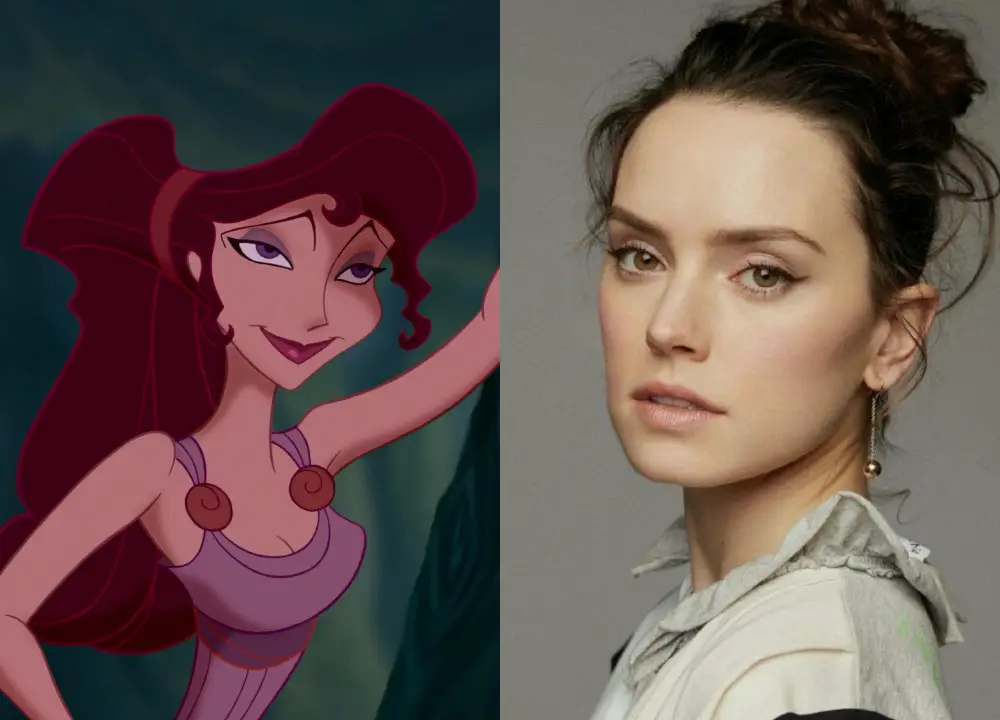 Megara – Daisy Ridley
Megara (Meg) is the counterpoint to our protagonist. Meg has served Hades for years after he resurrected her boyfriend, who eventually left her. After that, she became a cynic and a loner to avoid being hurt again. Her quick-wit and independence was a breath of fresh air for a Disney movie at the time and would be welcomed once again now.
Daisy Ridley became a household name following her leading role in Star Wars: The Force Awakens. In it, she plays a quick-witted and independent woman with a murky past. Ridley knows how to play a character looking out for herself before coming around to caring about others. Her dramatic roles in Murder on the Orient Express and Ophelia shows a range that would turn Magera into the three-dimensional foil to Hercules she needs to be.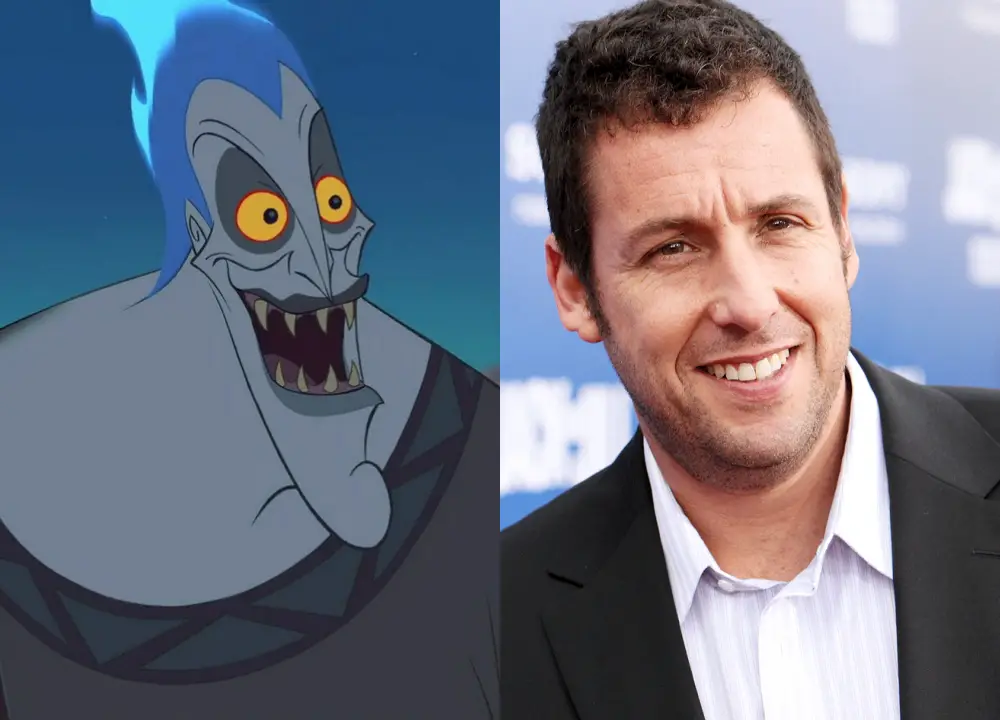 Hades – Adam Sandler
Hades: Brother of Zeus and King of the Underworld. This terrifying looking villain is embedded with an over the top personality. He's evil, don't get me wrong, but his mannerisms and actions are meant to offset his evilness. Hades doesn't need to be physically intimidating but rather scary in what he represents. In the animated movie, he was essentially a fire-headed, gray-skinned James Woods. Hades needs to remain a personality.
Adam Sandler is a personality everyone knows. He has played the crazy goofball or the sarcastic leading man. Casting him as Hades would allow for him to do both. It would be an exciting turn for him where he can do something different that's also kind of the same. Sandler has played characters with a short fuse (see Happy Gilmore) and can make the audience both uncomfortable as well as make them laugh.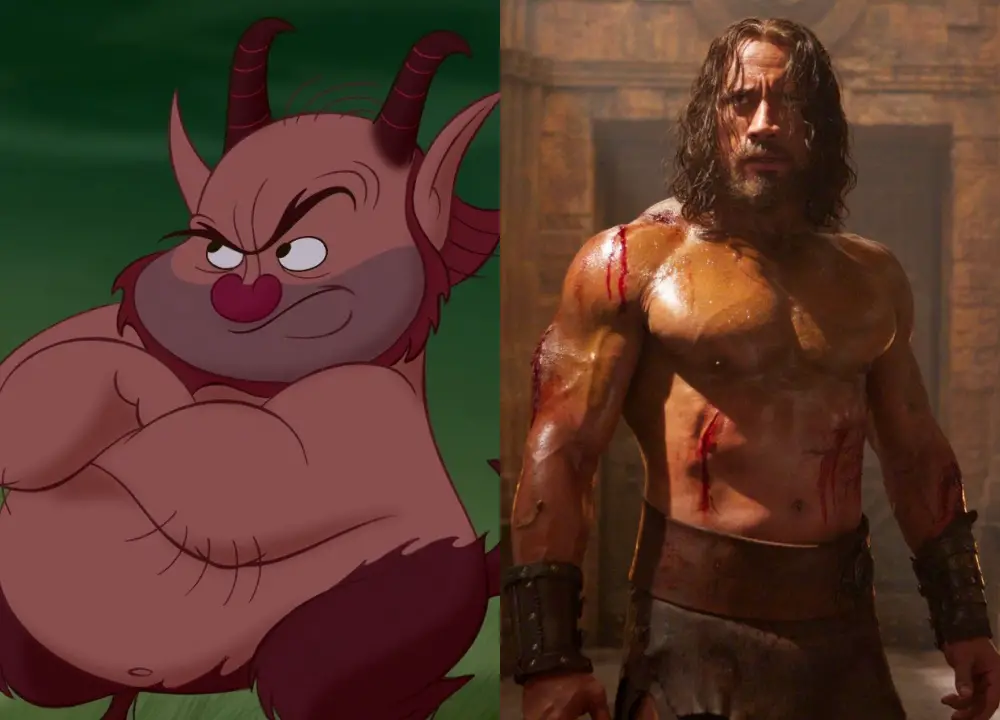 Philoctetes –  Dwayne Johnson
Philoctetes (Phil) is a crotchety Satyr (half-human, half-goat) who has trained some of the greatest heroes in Greece. When Hercules comes to him, he has retired and refuses to train him. He eventually comes around, as is custom with movies, and trains Hercules.
It's hard to imagine anyone else in this role other than Danny DeVito. He was, and probably still is, perfect for the role. However, seeing Dwayne Johnson, the ever-motivated power-lifter, play the trainer to Hercules was too good to pass up. Not only would it be something extremely different for him, but the subtext of him almost passing on the mantle of Hercules to a new actor would be a fun wink to the audience. This also gives him the opportunity to flex his comedic chops, which he's been doing more and more of lately.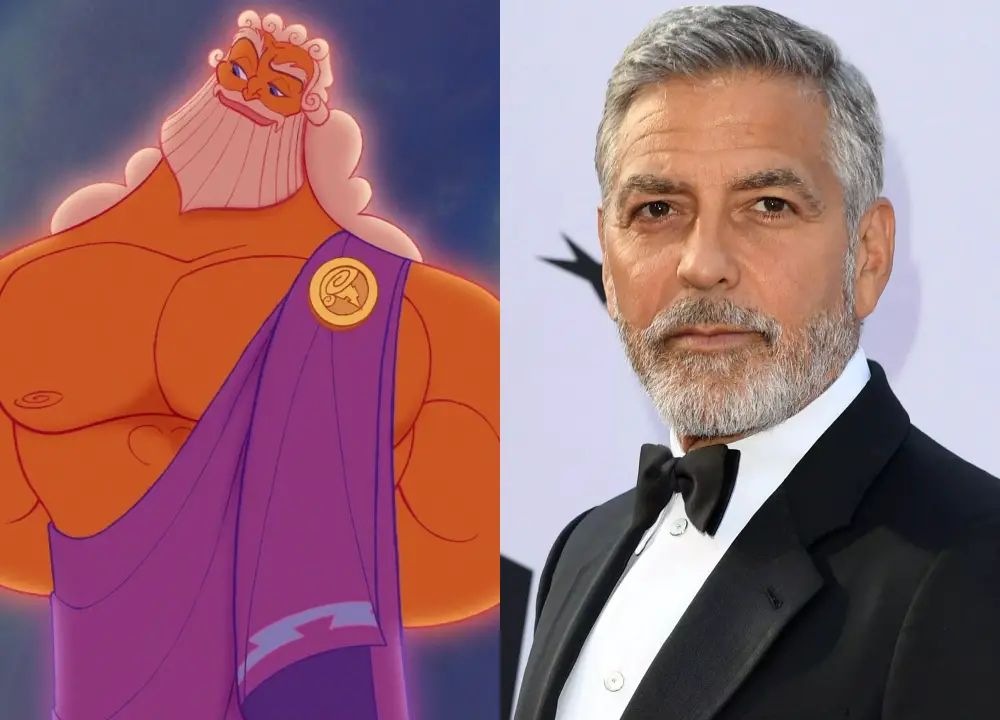 Zeus – George Clooney
Zeus is a very minor character in the film. His main role is to help his son become the man he knows he can be; as most fathers do. His booming voice and commanding presence needs to be felt whenever he's on-screen as well as his fatherly presence.
Similar to Hades, Zeus needs to have a strong acting personality behind him. George Clooney has become more of a personality than an actor. He knows how to chew up the scenery and be noticeable. As he enters the later stage of his career, he's been choosing more "fun" roles and I think he would enjoy the hell out of playing Zeus.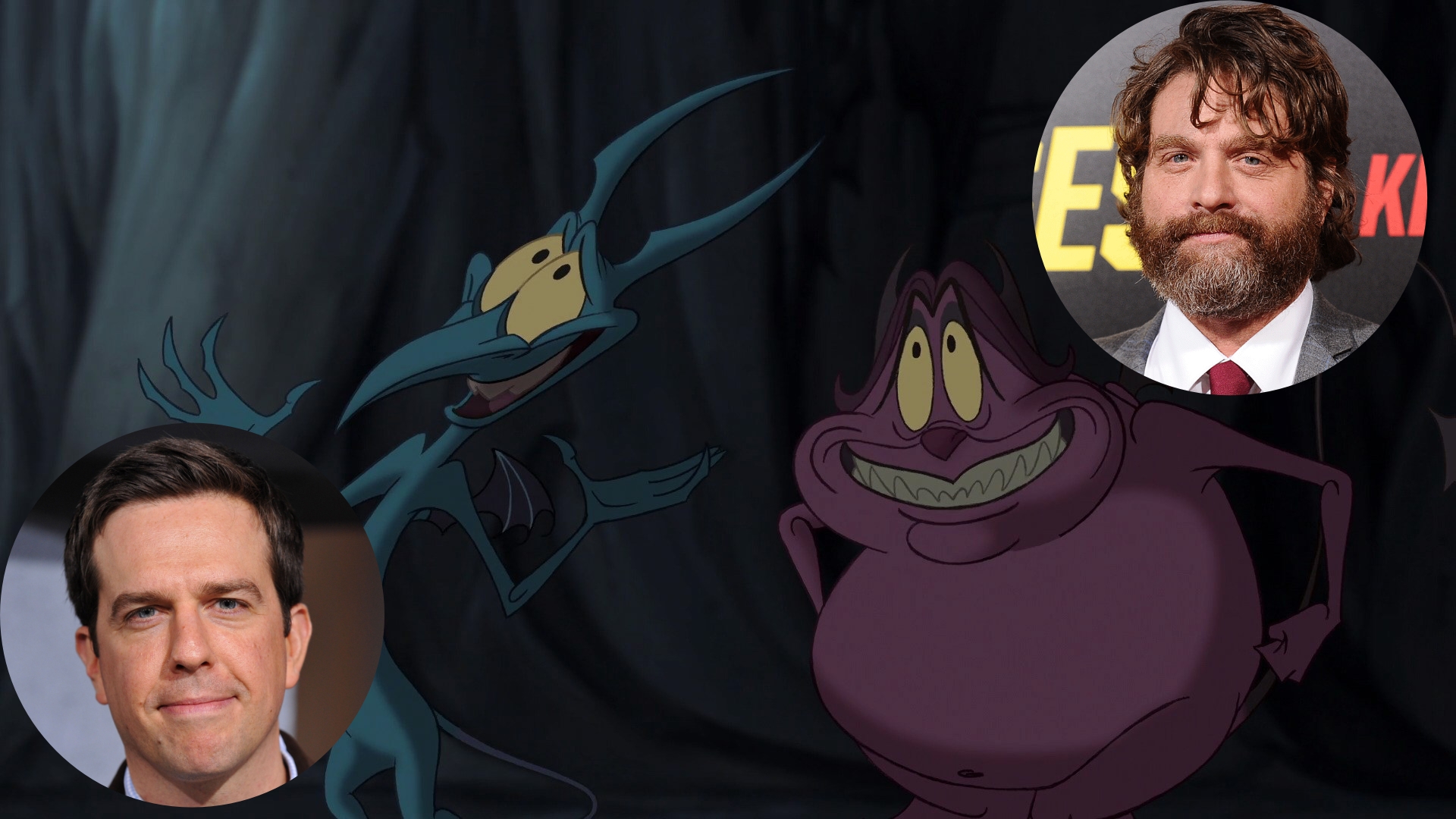 Pain & Panic – Zach Galifianakis & Ed Helms
Pain & Panic are Hades right-hand demons and the required comedic duo in any Disney animated film. These two need to be physically scary but amusing.
Ed Helms and Zach Galifianakis would allow for some fun back and forth between the two characters. We've seen their chemistry work in The Hangover films and I think it would add some levity to these terrifying looking demons.
What do you think of these choices? Do you want Disney to reboot Hercules? Let us know your thoughts in the comments below!
---
Trending Now