Shark Week Review: 'Shark Night 3D': Terror in the Bayou
---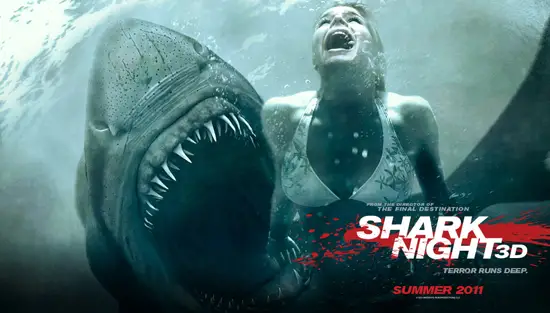 As the saying goes, "Another year, another Shark Week." Between July 28th and August 4th, we at Full Circle have decided to celebrate by digging our teeth into a variety of shark movies. For this review, we're going to go to the bayou of Louisiana for 2011's Shark Night.
We know that between 2005 and 2010, hurricanes absolutely punished much of Louisiana. Those hurricanes brought some ocean creatures into the bayou and swamplands of the state. While some were captured by wildlife preserves, others were released back into the ocean. What if there were some that decided to hide out and play? Perhaps they went to see how the locals of the state eat? This is where Shark Night comes into play.
The film revolves around Sara (Sara Paxton) and her group of friends. She's a college student that needs to get away and relax a little. Her and her friends Malik (Sinqua Walls), Nick (Dustin Milligan), Gordon (Joel David Moore), Maya (Alyssa Diaz), and Beth (Katharine McPhee) all go to her parent's beach house for a weekend of relaxation. On their way into town they run into Dennis (Chris Carmack), Sara's high school sweetheart, and his friend Red (Joshua Leonard). While spending time at the beach house, Malik gets injured. What they think is a freak accident was actually a shark attack. The group of friends runs into a very insane night of horrors on the bayou.
The acting in this film is very subpar, but for a film that should've been a SyFy original, it makes sense. Will Hayes and Jesse Studenberg give you a script that is filled with action and violence. The events in the film make up for the lack of acting. The dialogue is far worse than most of our favorite cheesy shark films. However, the film itself is very enjoyable, especially if you love shark movies. Director David R. Ellis, who gave us Snakes on a Plane, brings his unique visual style that evens out the bad writing. His vicious animals are always the star of the show, and this film is no different.
Of course, all of the best scenes involve a certain ocean animal. For me, it's got to be the boat chase scene towards the end of the film. The CGI Bull shark ferociously stalking down its victims and finding ways to get around the fan was interesting. These sharks are known for their hunting ability, and how they attack. The film really zones in on this attribute throughout the film, and nail it perfectly here. The actors seem terrified as they are well on their way to meet the same fate as their friends. It gets your heart racing to see these characters who are fighting for their lives make their final attempt to end the night of horrors.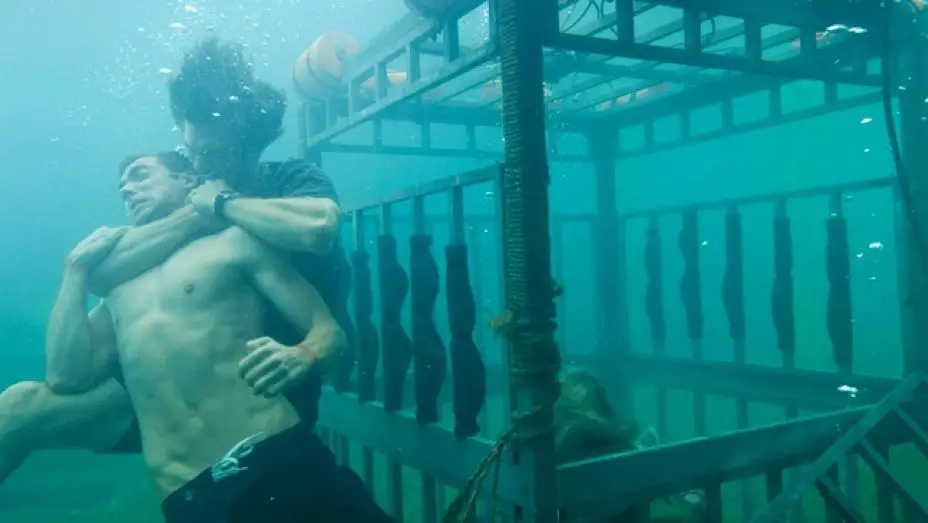 Overall, the film has some replay value. You can definitely side with the good guys and hope the worst for the villains. From the beginning of the film, the antagonist is easy to spot. The film also references Shark Week in a very jokingly sinister manner. There's not much to take away from the film, it's a cheesy entertaining shark film.
Rating: 5 Bull Sharks/10 Bull Sharks
Shark Night starring Sara Paxton, Dustin Milligan, and Sinqua Walls is streaming through a bayou near you!
---
Trending Now