BTS Set Photos Further Tease Raven's Classic Look On 'Titans'
---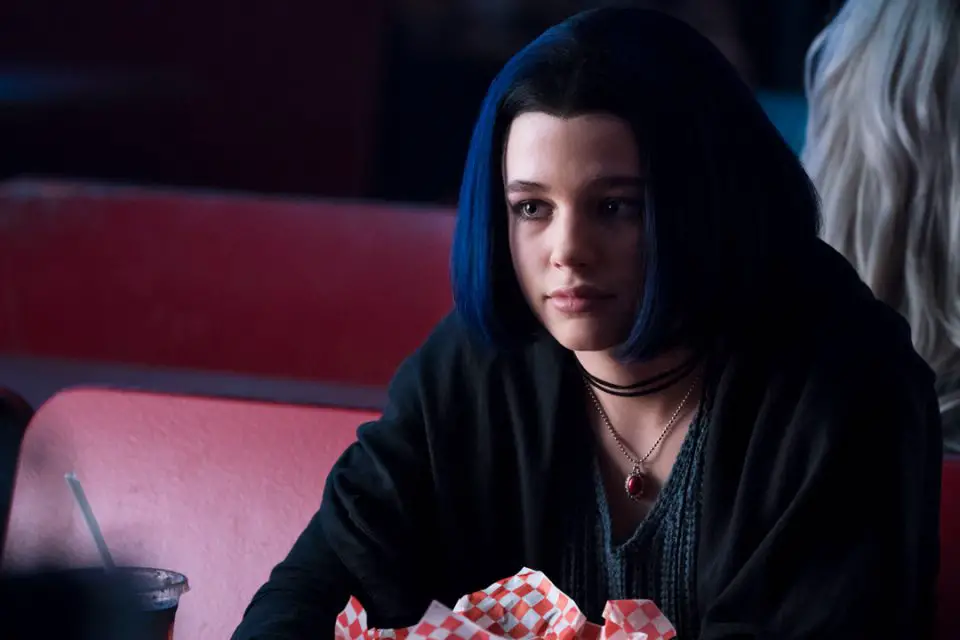 Thanks to several new set photos from the set of Titans we have seen that Raven may take on her classic look from the comics. Well, now thanks to a BTS image from Teagan Croft's Instagram, we have our best look yet at one of Raven's iconic items.
The young actress recently took to Instagram to post a BTS photo of her and Ryan Potter getting their hair and makeup done for the show, and it appears she is sporting Raven's iconic gemstone. We have seen Croft in some new images from the set with what seems to be Raven's classic hair and the stone, but this is our best look yet at the gem.
As you can see in the above image, Croft is sporting the iconic gemstone. It is not yet known how she will come to have this stone, but hopefully, we will learn soon enough. With the DC Universe panel this weekend at San Diego Comic-Con we should be learning more about the upcoming season of Titans and more. So for continued coverage of Titans and more make sure to check out Full Circle.
Are you excited to see Raven with her classic look on Titans? Let us know in the comments below!
The second season of Titans is expected to hit the DC Universe streaming service this fall.
The show stars Brenton Thwaites as Dick Grayson/Robin, Anna Diop as Starfire, Teagan Croft as Raven, Alan Ritchson as Hawk, Minka Kelly as Dove, Ryan Potter as Beast Boy, Iain Glen as Bruce Wayne/Batman, and Esai Morales as Slade Wilson/Deathstroke.
---
Trending Now