'Crawl' Review: "The Perfect Antidote To Prestige Horror"
---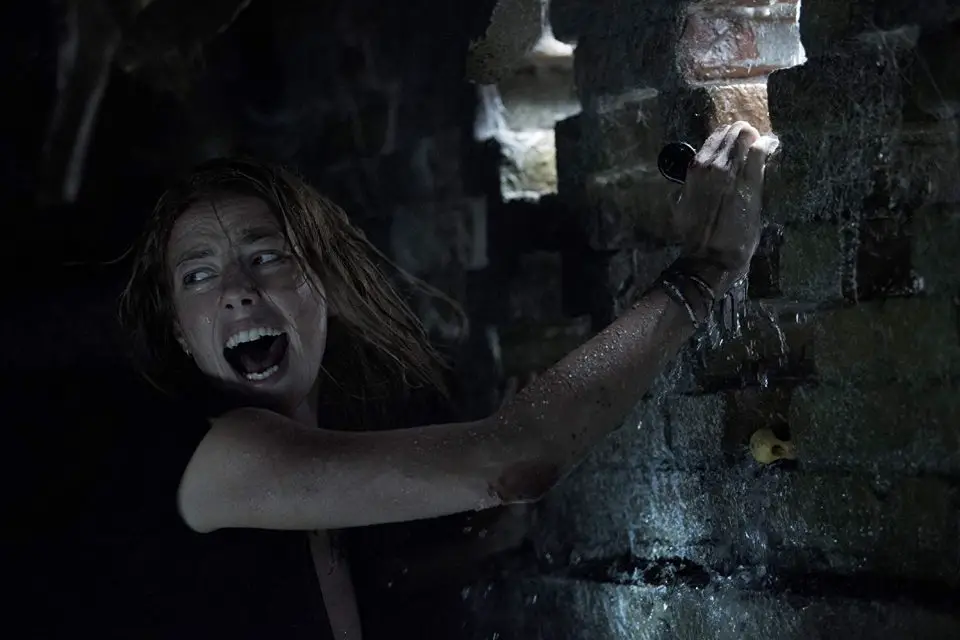 Horror's having a bit of a moment. Bold voices such as Jordan Peele, Ari Aster, and Robert Eggers have elevated the genre in the eyes of critics. However, prestige horror films like The Witch or Hereditary lack a real sense of fun. Enter Crawl.
Directed by Piranha 3D's Alexandre Aja, Crawl is pure, unadulterated creature-feature madness. Everything comes secondary to making the audience scream, squirm, laugh, react in general. Hell, the plot can be described in one sentence. When Haley (Kaya Scodelario) goes to look for her father (Barry Pepper) in the middle of a hurricane, the two end up trapped in his crawl space by a group of alligators. That's it.
Really, that's all it needs to be because Aja's direction and the two lead performances make the most of the concept. In the realm of movie monsters, there hasn't yet been a movie to properly showcase how terrifying alligators can be, except for maybe Lake Placid. I mean, they're essentially giant lizards with the ability to tear a human being limb from limb. Aja does not let us forget this.

The gators are brought to life through CGI work that makes them as chilling as the shark from Jaws. Thrashing around the water, hissing, not to mention dismembering- they're borderline insurmountable enemies for Haley and her father. They're unpredictable creatures, meaning that the tension is always at an all-time high.
The majority of Crawl takes place in a cramped crawl space, letting this tension multiply exponentially as Haley tries to figure out how to outsmart the gators. Aja and cinematographer Maxine Alexandre put Haley and her father in every sort of encounter you can imagine with these creatures. They smash windows, they chase Haley and her father, and oh yeah, this might be a good time to bring up that they dismember. And it never got old once.
Crawl might as well serve as a video essay on why alligators are some of the scariest creatures in the animal kingdom. Aja stacks gnarly scare on top of a gnarly scare, each building on one another as the blood multiplies. By the third act, I found myself audibly screaming, a reaction I haven't had in quite some time. It was like riding a roller-coaster.

Of course, movies can't thrive on just tension alone, they need something in the way of character. Crawl is fairly serviceable in that department. Scodelario has all the makings of a great scream queen. She's got an attitude, handles the physicality of her scenes with ease, and all-around just gives an endearing performance as Haley. Her and Barry Pepper's father character work off each other well. Their chemistry is natural and their situations allow them to really dive deep into the father-daughter relationship.
Speaking of the script, that's Crawl's one (non-fatal) flaw. The dialogue is often too obvious for its own good as writers Michael and Shawn Rasmussen hit us over the head with expository lines about Haley and her father's backstory. A few one-liners fall flat and there's a general clunkiness to the way these characters speak. Nevertheless, Aja manages to work around it so that it's basically a non-issue.
If it weren't for some iffy writing, Crawl would be a perfect movie. Ditching all the pretensions and focus on subtext, Crawl aims to terrify with an enthralling battle of human vs. alligator. If it isn't a perfect movie, it's a perfect antidote to the era of prestige horror. – James Preston Poole
Rating: 9/10
Crawl is now in theaters.

---
Trending Now