Lashana Lynch Becomes First Woman To Portray 007 In 'Bond 25'
---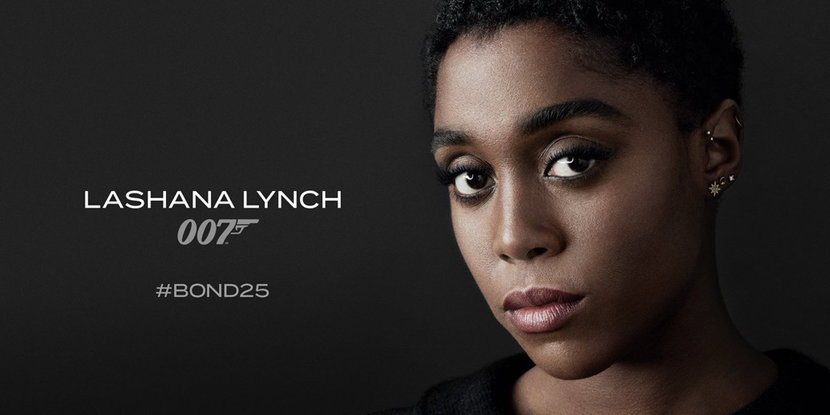 It's been a long road to the 25th entry in the James Bond franchise, filled with endless enticing updates. Nothing so far, however, quite matches yesterday morning's news reported by The Sun that Lashana Lynch will be taking over the mantle of 007 from Daniel Craig in Bond 25.
This is significant for several reasons. For one, this is the first time in the 50+ year run of the series that the 007 mantle has been taken by a person of color. Moreover, this is also the first time that 007 has been played by a woman. In a franchise often critiqued for overt misogyny, this is a huge move in favor of progression.
It's important to note that this doesn't mean Director Cary Joji Fukunaga and writer Phoebe Waller-Bridge intend to do away with James Bond. An insider provided the following context to Lynch's role in the film:
There is a pivotal scene at the start of the film where M says 'Come in 007', and in walks Lashana who is black, beautiful and a woman. It's a popcorn-dropping moment. Bond is still Bond but he's been replaced as 007 by this stunning woman.
From a storytelling perspective, this is really interesting. Whether it sticks or not is another matter entirely, but there's definitely room in the world for a 007 franchise not exclusively led by a white man. Lynch's acting chops as Monica Rambeau in this year's Captain Marvel proves she's got the screen presence to pull this role off.
What do you think of the announcement of Lashana Lynch taking over the role of 007? What do you wanna see happen in Bond 25? Let us know in the comments below!
---
Trending Now