'Child's Play' (2019) Review: "The Model Reboot"
---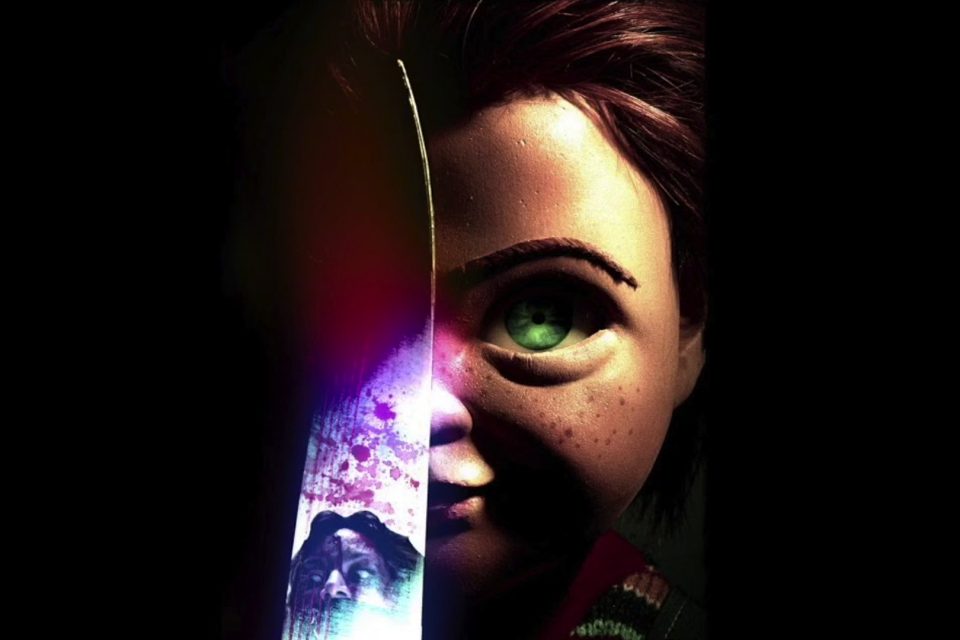 If you've ever wondered what the perfect reboot looked like, look no farther than Orion/KatzSmith Productions's new Child's Play. The film uses much of the material from the original film, but it also brings in a very fresh take on the series. I've talked about how the original film was a cornerstone for slasher films. The reboot is the model for how you want your horror movies to be remade.
The film uses new versions of the original characters. Andy Barclay (Gabriel Bateman) isn't a 6 or 7-year-old kid in this film. Barclay is about 12 or 13 years old in this film. Karen Barclay (Aubrey Plaza) is still a young mom, but she's definitely a Generation X parent. Detective Mike Norris (Bryan Tyree Henry) was also a very different take, he was what I'd expect from his particular version of Norris. As I mentioned before, the story is very different but the characters remain the same.

The story revolves around the Barclay family. They've just moved into a new city, and things are hard. Andy is adjusting, but he's having a hard time making friends. His mother, Karen, is working at a supercenter called Zedmart. Zedmart sells the Buddi doll, a doll that is much like an Alexa. Buddi was created by a company called Kaslan. The doll can control pretty much every aspect of your home. Your TV, Radio, A/C, etc. any electronic that is made by Kaslan.
The thing about this film that makes it completely different from the original is Chucky (Mark Hamill). Tyler Burton Smith's screenplay was amazing, you actually can empathize with Chucky. Where in the original film, Chucky was a doll possessed by serial killer Charles Lee Ray…. In this new film, he's a doll that just wants to protect his best friend, Andy. He spends the entire film trying to protect Andy and prove that he's his only friend. Andy on the other hand has to protect his mother, friends, and the entire apartment complex.

The acting in this film was miles better than any acting that I've seen in any other Child's Play film. The starring cast of Hamill, Bateman, Plaza, and Henry was amazing. The supporting cast absolutely did an awesome job. Falyn (Beatrice Kitsos), Pugg (Ty Consiglio), Doreen (Carlease Burke), Shane (David Lewis), Gabe (Trent Redekop) are all new characters that were added and they each played an intricate part of the film.
Director Lars Klevberg took Smith's screenplay and did wonders with it. Where the first Child's Play film plays as a cop film dressed as a horror movie. This film plays straight out as a horror movie. Klevberg doesn't just dwell on the usage of jump scares to make the film move. He uses actual horror, Chucky terrorizes his victims before he kills them. He's doesn't want to kill, but feel he has too.

Overall, I loved this film. This was possibly the best horror film reboot I've seen in some time. Where the reboots for A Nightmare on Elm Street and Friday the 13th fail to bring an original story with a new direction. This film gives you exactly that. You have to appreciate what is done with this. Klevberg took everything we see these technological advances and turned them into a full-on terror. Most people are worried about the government spying on them, what if the devices themselves are turned on you? We've seen plenty of films take this angle, but the way it was approached in Child's Play was well done. – Rascal F. Kennedy
Rating: 8.5/10
Child's Play is terrorizing a theater near you!
The film stars Mark Hamill, Gabriel Bateman, Aubrey Plaza, and Bryan Tyree Henry.
---
Trending Now