First Look At 'Loki' Concept Art & Logo Revealed
---
During Disney's investor's meeting in April, the company talked at length about Disney+original programming. That included Marvel Studios discussing the shows they have in the works for the platform, including the Loki solo series. Well, now Disney has released official images from the event revealing the logo and concept art for the Tom Hiddleston-led series. The events live stream, unfortunately, did not show everything to the public, so this is our first look at anything from Loki.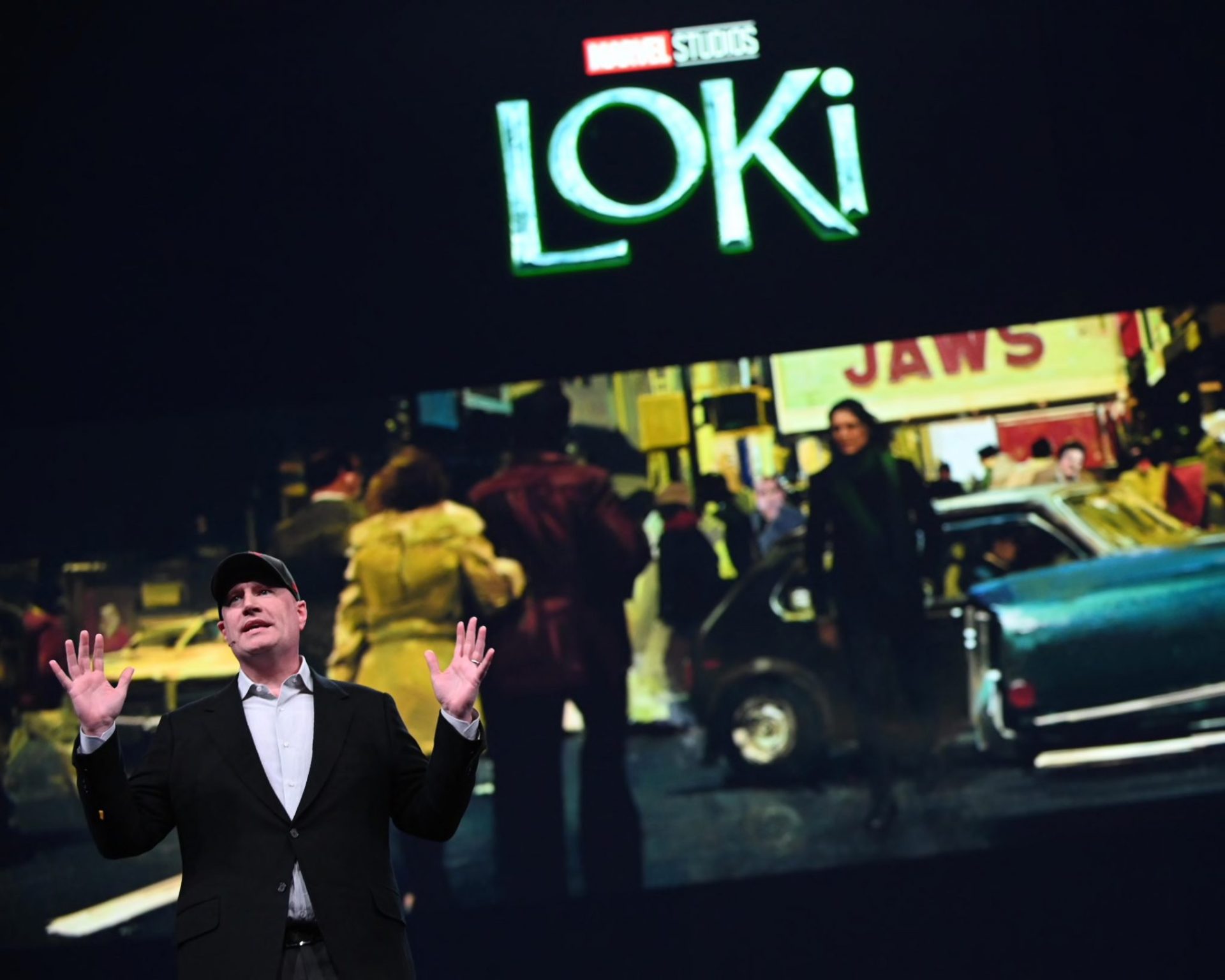 The concept art seems to feature Loki exiting a car in what we believe to be the 1970s. As you can see in the background of the image, a sign for Jaws is present, which, of course, hit theaters in 1975. The outfits of those around the God of Mischief also seem to be from this time.
This image likely confirms reports that the Loki series would follow the character traveling throughout history, altering events. It's unclear if the show will continue the story of the version of Loki that escaped in Avengers: Endgame or take place before the events of the first Thor film.
Hopefully, now that this has been released we will start to see some more news from Marvel. We have just heard our first casting news for The Falcon and the Winter Soldier so fingers crossed we get the same for Loki soon.
Are you excited to see Tom Hiddleston return? What adventures would you like to see the God of Mischief go on? Let us know in the comments below!
---
Trending Now