Full Circle Pride: 'Love, Simon' Review
---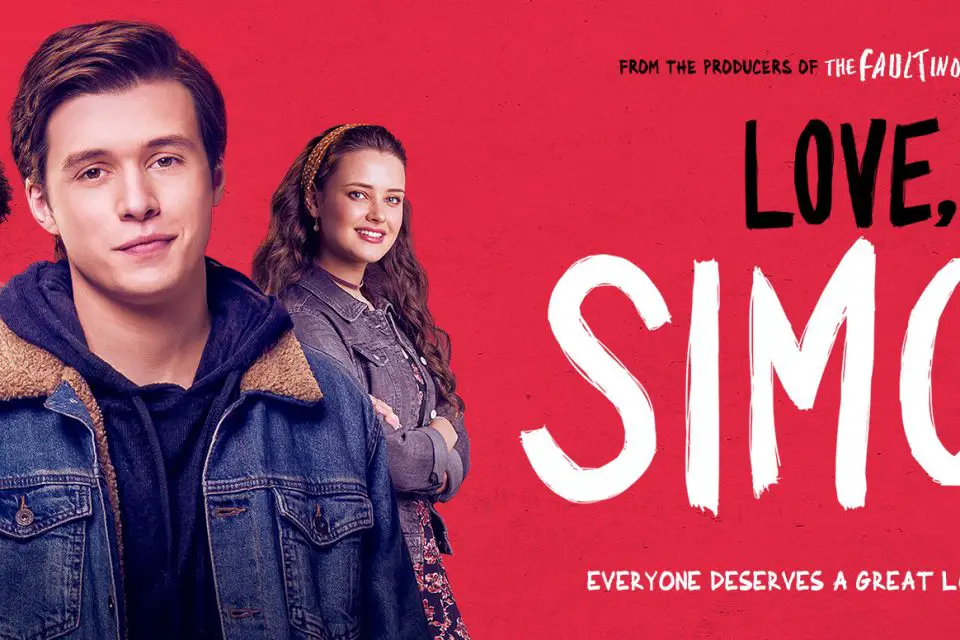 It's June 2019. It's an important month for the LGBTQ+ community as it is pride month! Each and every year this community becomes more and more accepting and as corny as it may sound, it brings this country closer together.  In honor of pride month, I will be taking a look at a popular LGBTQ+ movie: Love, Simon. This will be a spoiler filled review.
Love, Simon came out in theaters in March 2018. It depicted a story of a young teenage boy named Simon who has yet to come to terms with the fact that he is indeed gay. We also meet his 3 best friends Leah, Abby and Nick who shine just as much as Simon does. This movie is about Simon finding out who he is and full accepting it. He meets a boy online that goes by the name "Blue" and throughout the film he tries to figure out who it could be.

I love Simon's journey of trying to find out who Blue is because little does he know that he will lose and then find himself once that journey is over. It's a perfect way of telling a story about a closested teen. And so, Simon encounters a handful of boys who he imagines could be Blue. Fellow classmate Marty finds out that Simon is gay and uses this to black mail him to get Simon to make his friend Abby go on a date with Marty. Simon is so focused on his own secret that he neglects what the consequences of what he does to his friends could be.
Eventually Simon is outed by Marty and Simon doesn't take it well. His friends realize what he did to try and hide it and they stop talking to Simon. Simon's online pen pal Blue has also stopped responding and Simon's world comes crashing down. At school, Simon bonds with a fellow gay teen named Ethan who were both mocked by two other classmates. Simon then posts a message online to Blue about meeting at the carnival while also apologizing to the people he hurt. Simon ends the message with "Love, Simon" and there isn't a more fitting moment to use the phrase. And so, Simon makes up with his friends and they all head to the carnival.
When they are at the carnival, Simon begins going on the ferris wheel and hopes Blue will come. Just when he thinks he won't come, Blue shows up. Blue is his fellow friend Bram! The two instantly connect and since its a light hearted movie, they share a kiss on top of the ferris wheel. Simon is finally accepting who he is and this new relationship with Bram. It's amazing to see Simon finally realizing the good parts of his life and that those close to him accept him.

Overall, this movie is definitely a crowd pleaser. It's light hearted, funny, relatable and amazing in every way. The casting for this film was perfect. All four members of the main friend group was unique in a subtle way. Jennifer Garner and Josh Duhamel as Simon's parents were so lovable. It's a film that just puts you in a good mood and it shows representation of the LGBTQ+ community. 
It's hard to find flaws in Love, Simon because it's just such little nit picky stuff throughout the movie that thankfully, does not even take away from it's true message. It's a movie that shows representation. It's ok to be who you truly want to be and there will always be individuals in your life who will support you for that. And since its June whether you are a part of the LGBTQ+ community or not, be an ally. An ally to to this community and other accepting communities. Show that you are with these individuals in full support because love is love, for everyone.
Rating: 9/10 
In honor of Pride Month, please take some time to take a look at the Trevor Project, an organization that helps LGBTQ+ youth. It is one of many organizations that are making a difference in helping these youth who feel neglected because of their identity. Spread awareness! 
---
Trending Now