X-Men Week: Full Circle Showdown – 'Dark Phoenix' Review
---
In the week leading up to the release of Dark Phoenix, Full Circle are doing a series of articles culminating with our review of Dark Phoenix on Friday. This article is part 5 in a 5 part series. Read the previous entry here.
The writers and film lovers here at Full Circle Cinema know that opinions on films are divisive and can get pretty argumentative, but to encourage friendly and lively debate we have Full Circle Showdown; an in-depth discussion and collaborative review from two writers who have different opinions and ways of seeing films.
To conclude our "X-Men Week", we decided to put two of our writers head to head to discuss the supposed series capper Dark Phoenix. From delays to reshoots and mountains of negative publicity, this film has inspired widespread division before its release, making it the perfect subject for debate. So, does Dark Phoenix burn out or does it rise from the ashes?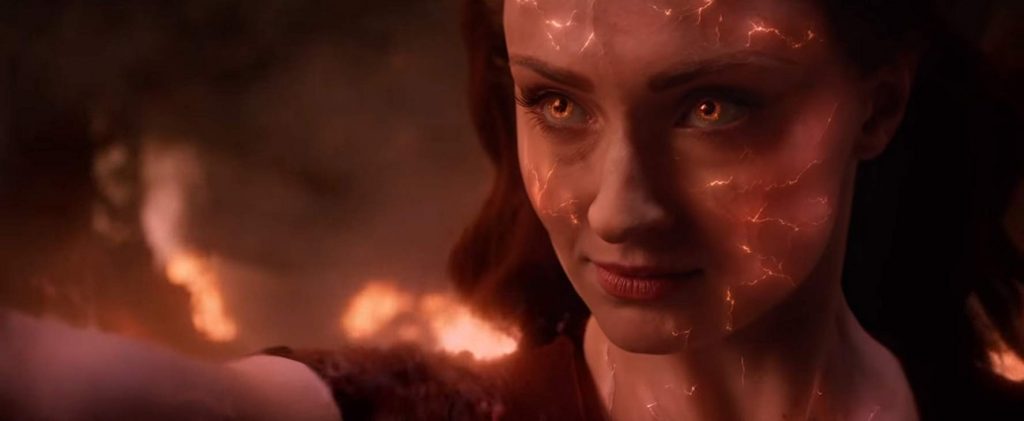 Dark Phoenix opens on a very different note than any other film in the X-Men franchise. A young Jean Grey sits in the car with her parents. Suddenly, something comes over her. She feels a pounding in her head and she's unable to control it. With the power becoming unbearable, she lets out a scream and accidentally causes the car to skid off the road with unforeseen telekinetic powers, killing her parents instantly. She's taken in by Charles Xavier (James McAvoy), who promises to keep her safe, despite what we know by the title will happen to Jean.
This is the story writer-director Simon Kinberg wants to tell. It's an ominous, unpleasant one that tears the X-Men apart, yet it's hard to look away. That's because Kinberg brings with him a raw energy that puts character above all else, resulting in an admirably human entry into the superhero genre.
It all starts when Jean Grey (Sophie Turner) and the rest of the X-Men – Mystique (Jennifer Lawrence), Beast (Nicholas Hoult), Cyclops (Tye Sheridan), Storm (Alexandra Shipp), Nightcrawler (Kodi Smit-McPhee), and Quicksilver (Evan Peters) – are called to rescue a stranded crew in space. It's in this sequence that we establish what few X-Men movies are able to: the team actually working as a team.
Kinberg and cinematographer Mauro Fiore capture how the mutants unique powers combine to accomplish a task in a way no film has done before. Cyclops uses his eye-beams to slow the spin of a marooned shuttle, while Nightcrawler teleports Jean in to rescue the passengers. It moves with a thrilling momentum until suddenly, Jean is hit with what is believed to be a solar flare.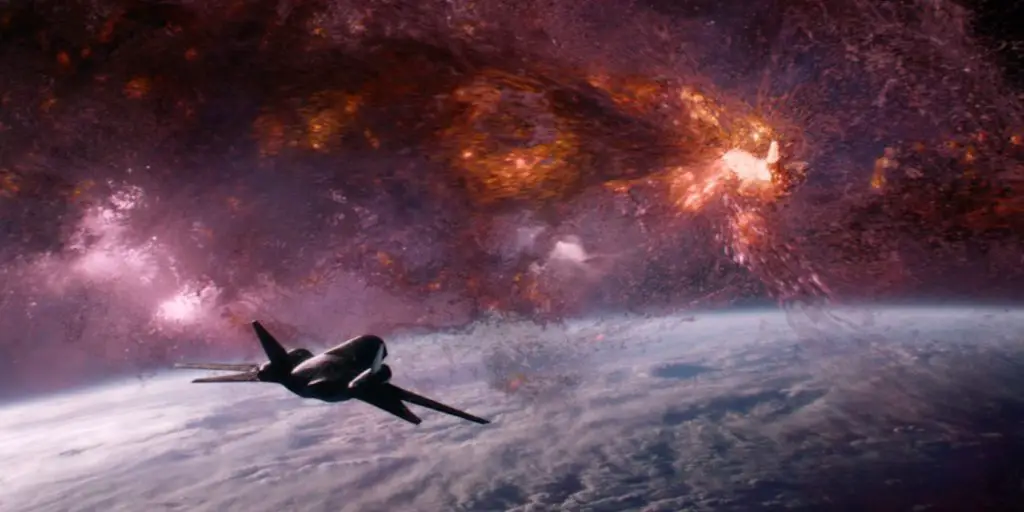 When the X-Men get back to the X mansion, Jean starts acting differently. This is where the movie proper really begins. Sophie Turner is magnificent in the role, selling the sense of what she soon realizes to be an overwhelming power within her. She portrays powerful, sad, angry, exuberant – a perfect storm of emotions that leads to her committing an unspeakable act that divides the team as she flees.
Most of the film depicts the team grappling with Jean's actions. Once again, Xavier and Magneto (Michael Fassbender) are on opposite sides, bringing the same level of commitment to their conflict as they have since First Class. However, this also extends to the rest of the team. Every member of the X-Men has a strong reaction to what Jean has done/is doing, while her own personal quest of self-discovery parallels their internal strife.
Shot by Fiore in a naturalistic style and given a moody score by Hans Zimmer, Dark Phoenix dedicates huge swaths of the film to identity – a core theme that has been here since the beginning. Jean struggles with the idea of having a great, seemingly uncontrollable force inside of her. Xavier struggles with the idea of fulfilling his duties as a mentor to Jean while also maintaining his fragile public image. Magneto, well – Magneto is the same revolutionary steadfastly fighting for humankind that we know and love.
The human drama is rich here, so it's a shame that they tried to go beyond it. Jessica Chastain stars as a character that can best be described as an extraterrestrial and nothing more- that's how vague it is. With a crew of shape-shifting aliens, she attempts (in a deadpan manner) to manipulate Jean into giving her the force that resides inside of her. How? Why? It's never properly explained and is a wet blanket on what really works in the film.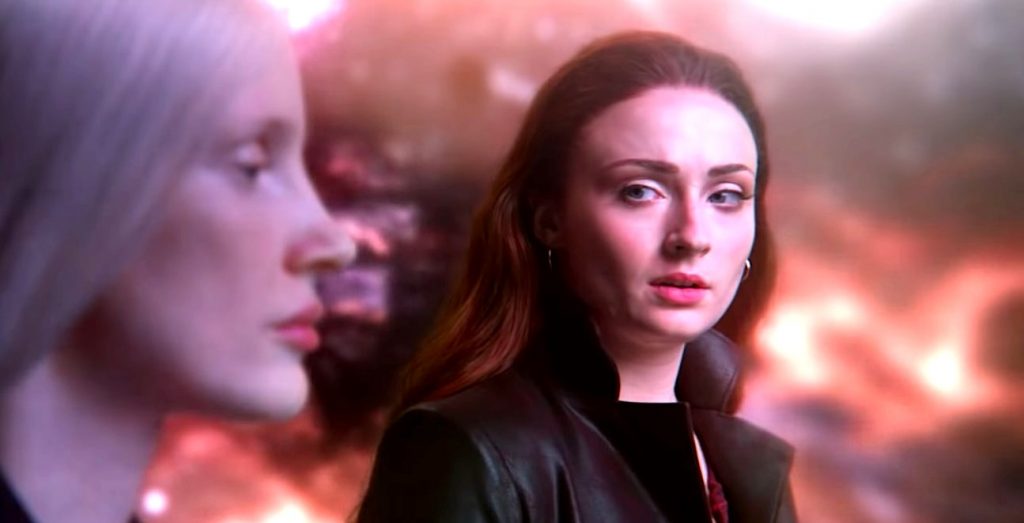 Fortunately, they do help rocket us to our climax. If this was to be our last action sequence in a Fox released X-Men film, then we went out with a bang. In a fight set on a train, the X-Men fight for Jean's soul while combating extraterrestrial creatures. It's fast, ferocious, well-choreographed, everything you could possibly want in a superhero action film.
As the film wraps up, it ends on a somber, somewhat muted note that's meant to make the audience reflect on the story they just watched. I, on the other hand, found myself reflecting on the franchise as a whole. Like Dark Phoenix, it could be a bit of a bumpy ride, but it always tried out new things, serving up new ideas and creative filmmaking wholesale for nearly decades.
Should the X-Men films as made by Fox come to an end with this film, it's comforting to know that it died how it lived: pushing the superhero genre in fascinating new directions. It's been a hell of a time.
8/10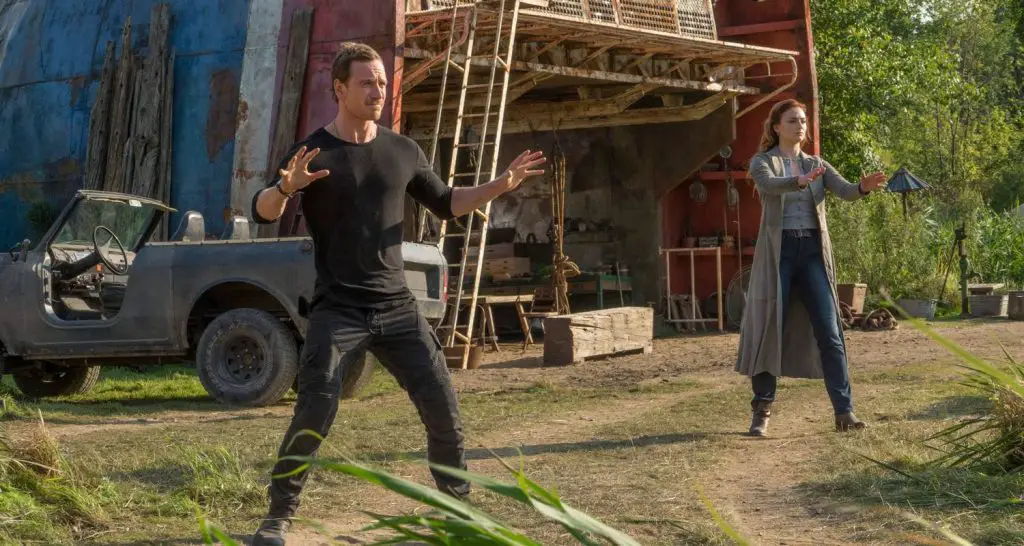 Review #2: Ileana Meléndez (Head of Marketing)
Despite the numerous delays, an entirely reshot third act, and seemingly endless uphill battle just to get released, Dark Phoenix finally flew into theaters this week and has been hit by a sea of mixed reactions. Which is appropriate for such a mixed movie.
To put things in perspective, my expectations for the last installment in Twentieth Century Fox's X-Men franchise were little to none. The trailers were messy and underwhelming, the premise was trying too hard to be gritty and intriguing, and overall the film's marketing strategies did more to hurt the film rather than elevate it as a must-watch on opening weekend (especially as the first blockbuster film for the first weekend of summer vacation). However, despite its shortcomings setting audiences expectations so low, going in with no expectations will give you a subtly pleasant surprise of "Huh. I'm enjoying this.". Here's why.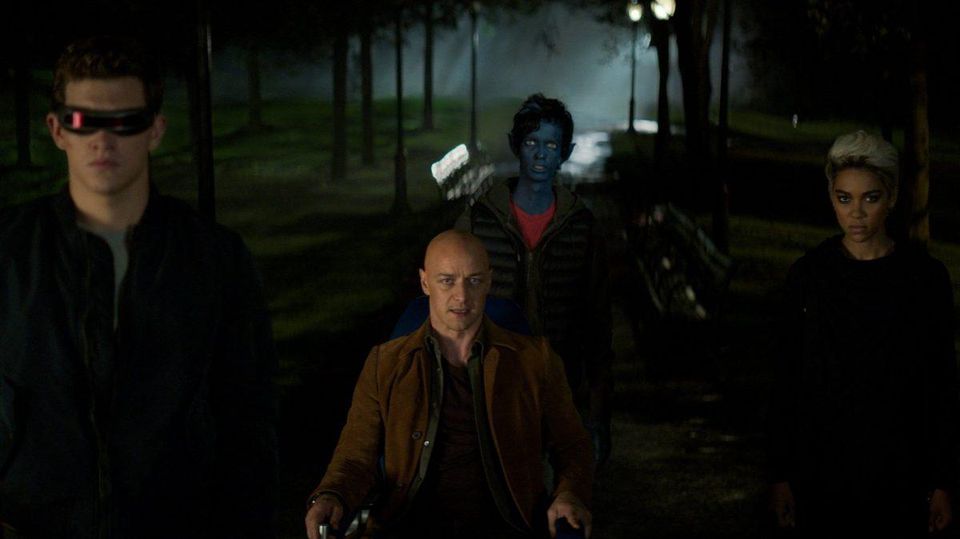 Jean Grey's storyline has been shattered and scattered over live-action films for almost 20 years now and though Dark Phoenix does not entirely do the story justice, it is a somewhat commendable attempt at delivering a character-driven conclusion to a ten movie run of the iconic X-Men. In fact, it's one of the movies that feels the most like an X-Men movie in the franchise, even though it's centered around Jean. Sophie Turner, known for her outstanding work as Sansa Stark in Game of Thrones, does her best to work with the script she is given and breathe some life into a neglected character. However, the predictable dialogue and robotic like chemistry between a worn-down cast are the downfalls of Phoenix. You can practically feel how tired some of these actors are with their straightforward scripts and the exchanges between them feel automatic. To me, it gave the movie a more impersonal feel at times and that's coming from someone who grew up on the original X-Men trilogy and the numerous installments after. Of course, it was not all bad.
Despite the occasionally jarring transitions between scenes in order to push the story with one wheel forward, Dark Phoenix does indeed have some of the best action and VFX of the entire franchise. The detail in Jean's powers as they begin to manifest into something stronger was engaging to see, as well as Fassbender's iconic Magneto making a comeback by flexing his metallurgic manipulation abilities and finally being outdone by a stronger mutant. The fight scenes are incredibly fun and creative, finally bringing the mutants on the same side again, something that we haven't seen to this magnitude since the redeemable X-Men: First Class film released. The grand team up leads to what was supposed to be a grand power up of one of the most powerful characters in the Marvel universe, but it seemed the film's conservative runtime left the third act feeling brief and leaves you wanting more of the good stuff.
Unfortunately, the rocky conclusion that leaves you wondering "Is that really it?" takes you right back to the feeling of ambivalence towards the Dark Phoenix and you leave the theater hoping for a fresh reboot of the X-Men as soon as they are inevitably introduced into the MCU.  However, this franchise definitely has its place and will forever be one of the first to push the superhero genre and pave the way for comic book film adaptions to become one of the most lucrative films in the industry. Twentieth Century Fox's X-men truly walked so the MCU could run, and that deserves respect and admiration.
6.5/10
Final Verdict
While our two writers conflict slightly as to how much value Dark Phoenix, they both agree that the film is better than expectations led them to believe. Whether out of obligation or curiosity, Dark Phoenix is a film worth seeing.
7.25/10
–James Preston Poole & Ileana Meléndez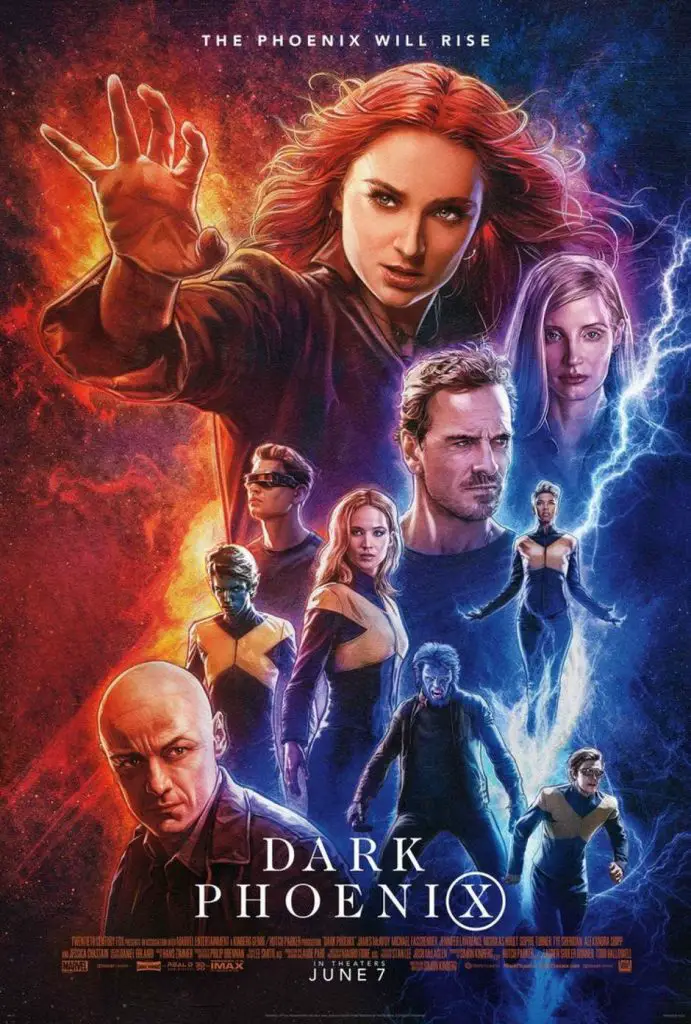 ---
Trending Now