Fox Had Plans To Bring All Their Marvel Characters Together For A Film
---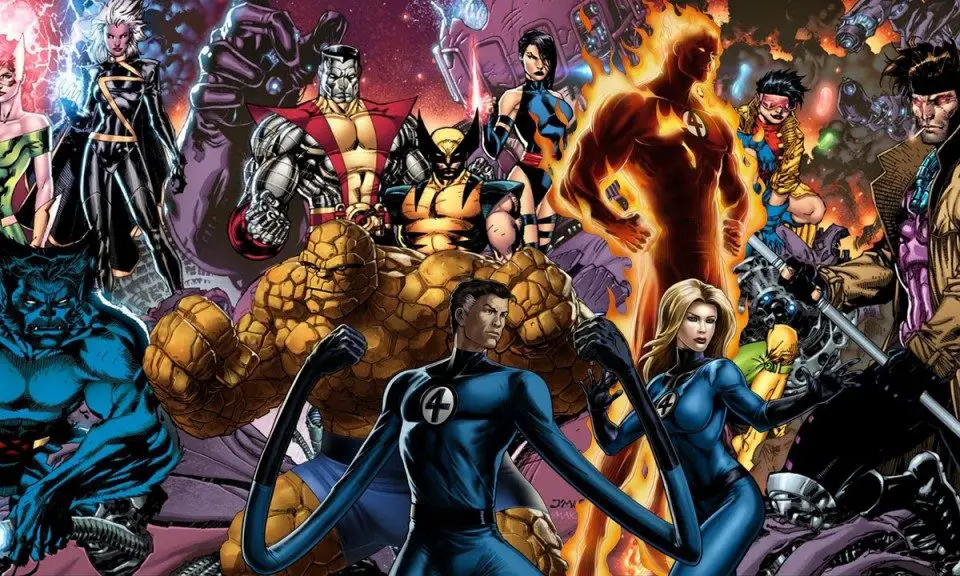 Before the Disney-Fox merger, Fox originally planned to bring all their Marvel characters together for a crossover movie. Thor and X-Men: First Class writer, Zack Stentz, revealed on Fatman Beyond that he wrote a secret script for Fox back in 2011. Check out what Stentz had to say on the podcast:
"My ex-partner and I, when we were working at Fox and we were working on X-Men: First Class. We did a secret movie for them that I can't tell you what the plot was, but I can tell you that it used all of the characters, all of the Marvel characters that Fox had at the time in 2011. It used the X-Men. It used the Fantastic Four. It used Daredevil. It used Deadpool. Daredevil was still at Fox at the time. We almost had Paul Greengrass directing it which would've been so cool but he had another project to do instead. It didn't end up going but it was a script I was really proud of and it would've been really good."
Stentz also revealed that he and his co-writer Ashley Miller wrote a different version of the Fantastic Four:
"The other thing that's never going to happen is the version that Ash and I did of the Fantastic Four. [Director] Josh Trank, who ended up doing the Fantastic Four that we saw in the theaters, we were supposed to be writing the script for him, but nobody told him that we were doing it. So, when he officially signed on he was like, 'Why are you imposing these other writers on me? I want to use my own writer. I wanna do my own script.' And he did his version instead. It was one of those hammer blows to our career at the time, even though we had gotten paid because I was so freaking proud of that script. It was how the Fantastic Four were almost the Fantastic Five except a young man named Victor von Doom was just too damaged and f—ed up to be part of them. It was a script I was very proud of. Josh Trank didn't wanna do it. Even though it hurt like a motherf—er that they didn't use our script, I don't blame him."
It would have been intriguing to see Stentz's secret scripts come to life on the big screen. What did you think of Stentz's secret Marvel Fox script versions? Let us know in the comments below!
---
Trending Now