Full Circle Flashback: 'Godzilla' (2014) Review
---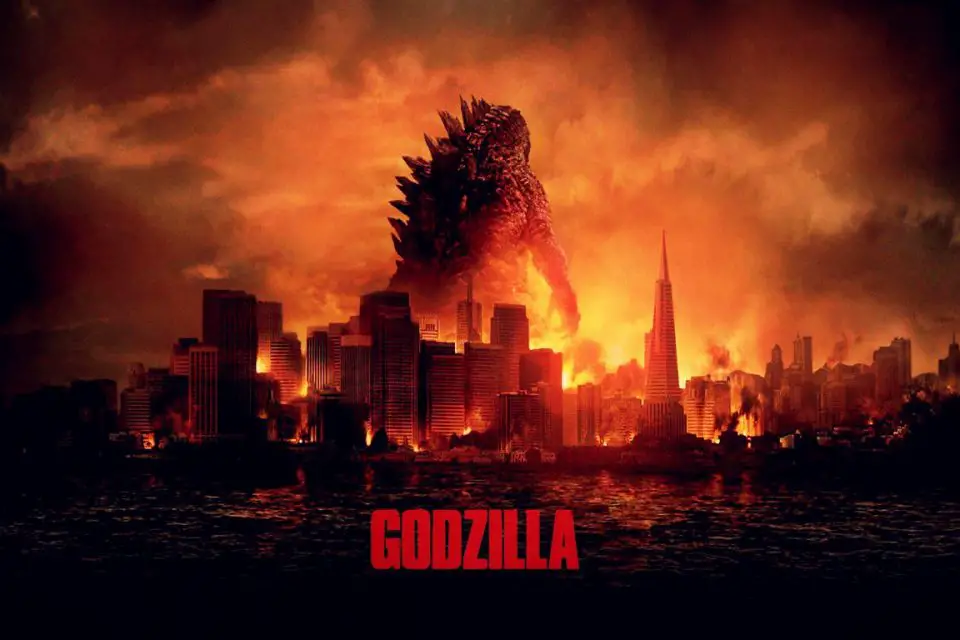 With the recent release of Godzilla: King of the Monsters, it is now time for us to take a look back at the roots of Warner Bros & Legendary's MonsterVerse. Today's topic is a film that stood out among other modern action blockbusters by being somewhat divisive. Upon its release, it received a positive but mixed audience and critic response. In the latest installment of Full Circle Flashback, we will be reviewing 2014's Godzilla, which catapulted director Gareth Edwards into the landscape of big-budget filmmaking among other things.

Looking back at the past sixty-five years, the Godzilla franchise has been in a constant transformation. Although the 1954 original sees the iconic sea monster as an allegory for nuclear weapons, its many sequels depict the character as an otherworldly hero. Furthermore, to go into the character's prominence in American cinema is a tale of its own. In fact, watching the reviled 1998 Roland Emmerich film should provide insight into the character's weak presence outside of Japan.
This brings us to 2014's Godzilla, the first American-produced entry since the 1998 film. Not only does it maintain the heavy serious tone of the 1954 original, it depicts the character as somewhat of a savior. Largely speaking, Max Borenstein's script executes the latter section by pitting Godzilla against intimidating creatures with long limbs – identified as Massive Unidentified Terrestrial Organisms aka MUTOs. As such, the movie functions as a tribute to the series' fundamental elements as well as crafting its own flavor as a modern monster movie.

This unique flavor comes in the form of director Gareth Edwards's keen ability to convey an epic scale. Simply put, he knows how to create a dusty, unpleasant atmosphere with both visuals and sound. From the redacted opening credits onward, the filmmakers make sure to fill each moment with non-pristine imagery and deliberate pacing. Between Seamus McGarvey's gray lighting scheme and Alexandre Desplat's dark, tense score, these aspects manage to create a sense of genuine tension throughout. Given Edwards's work on his debut film Monsters and the subsequent Rogue One: A Star Wars Story, his effective slow-burn style of storytelling should come to no surprise.
Because of this, the film is able to craft a highly promising opening act better than the average action blockbuster. A major component of conventional storytelling is build-up, which just happens to be one of Godzilla's standout elements. Famously, this movie mostly provides its action through brief glimpses. While the common consensus states there is too much build-up and too little payoff, this viewpoint feels somewhat misplaced given that it is more of a human story than anything else. If anything, the prioritization of the human aspect provides the anchor needed for the action to be significant outside of pure spectacle.

This does not mean that the pure spectacle moments are bad in any way. Whether it involves an encounter with the MUTOs or a HALO jump into a monster fight, the action set-pieces are visually striking while progressing the story at a nice pace. It also helps that Edwards and McGarvey often frame the action in wide shots that appropriately capture the massive scope. And to say that the filmmakers succeed in crafting a rousing climactic fight would be an understatement. Thanks to the faultless CGI effects and excellent sound design, the final fifteen minutes are absolutely delightful.
Quite frankly, there is enough here to make this one of the very best entries in the franchise. Even in its worst scenes, it manages to be infinitely more enjoyable than the Emmerich film. But this is not necessarily a movie that hides its shortcomings. While the script refreshingly holds back its action scenes, it really struggles at making its intimate moments engaging. The closest it comes to having a compelling character is Joe Brody (Bryan Cranston). More than anything, he is fearful of the creatures because he lost a loved one during a previous encounter. However, the movie only sees him as important in the first act, as it shifts perspective to his son Ford (Aaron Taylor-Johnson). Ford is by no means an incompetent character, and Taylor-Johnson is able to convey his tough persona with no problems. It is just a shame that Ford functions more as a human vessel than a character full of personality.

Flat characterization is nothing new for a monster movie. In fact, it is almost a staple for the Godzilla series in general. But due to the highly talented cast, what should be a minor issue becomes a bigger distraction. Despite the presence of actors like Ken Watanabe, Sally Hawkins, and Juliette Binoche, the script forces them into boilerplate roles. At most, Watanabe gets one or two dramatic lines while Hawkins and Binoche have to deal with pure scraps. None of these people are giving career-worst performances, but it's not like they improve the material by much.
Ultimately, Godzilla depicts a constant battle of a middling script with some of the best large-scale filmmaking of the past few years. In this respect, the movie is a mixed bag that keeps oscillating between its high and low points. Thankfully, the most delightful moments are such monster movie bliss that they overshadow the weak drama. In an age where action blockbusters are fast-paced experiences, this film nicely relies on build-up as its greatest asset. Of course, this is not the same level as tension-filled masterpieces like Jaws. Still, it is refreshing to see a modern sci-fi action film go in this direction nevertheless.

In the realm of contemporary monster movies, Godzilla has more pleasures to offer than most thanks to Edwards's assured direction and strong visuals. Additionally, as far as Godzilla movies go, this is unquestionably in the top tier alongside the 1954 original. It does make mistakes along the way with its stock characters, but such a flaw is commonplace in the sub-genre. So while this may not be an entirely satisfying affair, it works in all the areas it needs to. At the very least, this should be more than enough to please die-hard kaiju fans. – Mark Tan
7/10
Godzilla (2014) is now available on Blu-ray and Digital HD.
The film stars Aaron Taylor-Johnson, Ken Watanabe, Bryan Cranston, Elizabeth Olsen, Sally Hawkins, Juliette Binoche, and David Strathairn.
---
Trending Now