'Brightburn' Review: "A Gnarly Twist On The Superman Story"
---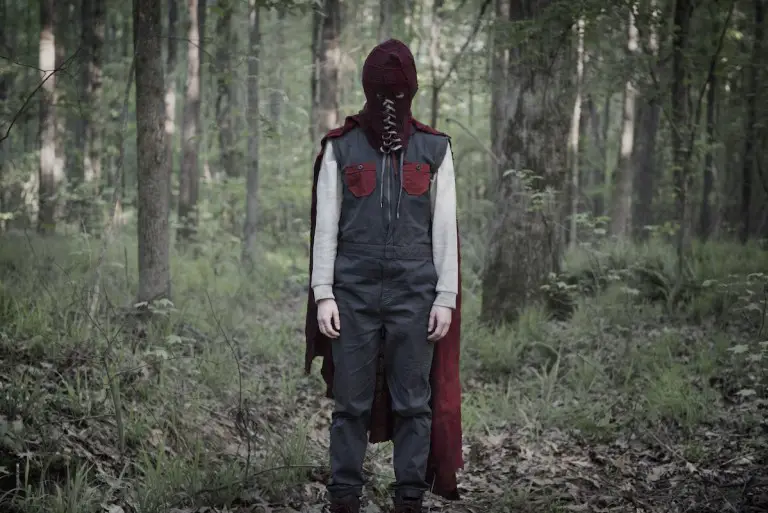 What if Superman were evil? It's a simple concept, notably explored in the likes of the video game Injustice. But none have done so quite as directly as director David Yarovesky's Brightburn.
Produced by James Gunn, Brightburn follows Tori and Kyle Breyer (Elizabeth Banks and David Denman, respectively), a young couple who struggle desperately to conceive. Their prayers are answered whenever a spaceship carrying a child crash lands outside of their home in Brightburn, Kansas. They raise the child as their own, but when the child, Brandon (Jackson A. Dunn), turns 12 he starts to exhibit strange tendencies.

From the first frame of the film, Yarovesky builds an unsettling atmosphere. The imagery that was meant to be inspiring in Man of Steel– the quaint farmland, life lessons given to Jackson by his de facto father- are perverted by a foreboding score by Timothy Williams. Brandon, who starts off as a normal enough kid, dives headfirst into the sadistic as the film progresses. Instead of embracing the best parts of humanity like Clark Kent, Brandon lets the worst emotions that come with puberty affect him.
Jackson A. Dunn portrays Brandon as someone who discovers great power that slowly corrupts him. While starting up a lawnmower, he accidentally launches it several football fields across the farmland. Instead of being in awe of his own strength, he sees it as validation of the kind of rebellion a child feels towards their parents. In an age where toxic masculinity in young men is very much in the cultural conversation, seeing this brash sort of entitlement grow within Brandon lights a fuse that the audience dreads to see the end of.
From then on, Brightburn excels in slow-burn tension. Elizabeth Banks and David Denman work hard to sell the kind of debate parents would have if their "child" were an extraterrestrial being showing increasing signs of irritation. It's equally easy to side with Kyle's adamance that something should be done about Brandon as it is to side with Tori's denial of the situation. As simple as the concept is, writers Mark and Brian Gunn give tons of opportunities to show just how Bradon's dark realization of his own strength affects the rest of Brightburn.

His harassment of classmate Caitlyn (Emmie Hunter) and outburst at a family dinner where his father does not allow him to keep a gun that his uncle (Matt Jones) bought him parallel his increasing feats of superhumanism. It's clear that this can't lead anywhere good, and once it gets to the rampage, Brightburn delivers the goods.
The third act of the film is a series of small-scale, though incredibly gruesome affairs that are bound to make anyone squirm in their seats. Without going into too much detail, seeing what a malevolent superhuman can do to a mere mortal is something that most would rarely consider. However, that is brought to full life here. It's provocative material with a real edge to it that's up there with some of the gorier films out there.
Then, just as we reach maximum tension, Brightburn just kind of ends. Maybe it was a constraint of the low budget or maybe they didn't know how to conclude this story, but there is little to no time for any meaningful reflection on the horrific events we've just mentioned. There's something to be said for a film leaving one a bit cold at the end, although I'm not sure this was the right call.

Up to this point, Brightburn had done nearly everything right. It captured a fascinating "what if?" scenario and played on the theme of nature vs. nurture in a way that promised some sort of statement that never really came. Does this sully the film?
I say no. Even if it fails to stick the landing, Brightburn is a gnarly little film that combines the horrors of puberty and the extraterrestrial in a way that feels fresh to the superhero genre. Like Chronicle before it, this film brings new energy to a tired area of film and I would be more than happy to see more films take different angles to well-worn stories.
Rating: 8/10
Brightburn is now in theaters.
The film stars Elizabeth Banks, David Denman, Jackson A. Dunn, Matt Jones, Meredith Hagner, and Steve Agee.
---
Trending Now