Chris Hemsworth Joins 'Jay and Silent Bob Reboot'
---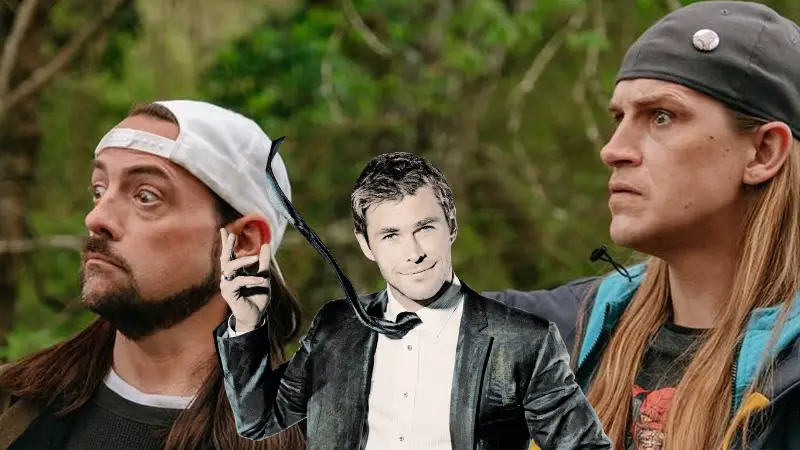 "The God of Hammers" is slowly becoming "The God of Laughs." Chris Hemsworth has just announced he will be in Kevin Smith's upcoming Jay and Silent Bob Reboot according to his Instagram.
After having bit rolls in the Vacation reboot and the 2016 Ghostbusters reboot, Chris Hemsworth is adding another "reboot" to his comedic resumé. The actor recently posted the announcement along with a series of pictures involving him a writer/actor/director, Kevin Smith. Take a look:
Hemsworth has shown great comedic timing and in the aforementioned "reboots" as well as his goofier take on "Thor" in Thor: Ragnarok and Avengers: Infinity War. It'll be exciting to see what role he'll be playing in Smith's upcoming movie.
What do you think of this announcement? Does it get you more excited for the film? Let us know in the comments below!
Jay and Silent Bob Reboot comes to theaters in 2019.
Jay and Silent Bob return to Hollywood to stop a reboot of 'Bluntman and Chronic' movie from getting made. Kevin Smith has described the film as "literally the same f$%king movie all over again," referring to Jay and Silent Bob Strike Back.
---
Trending Now